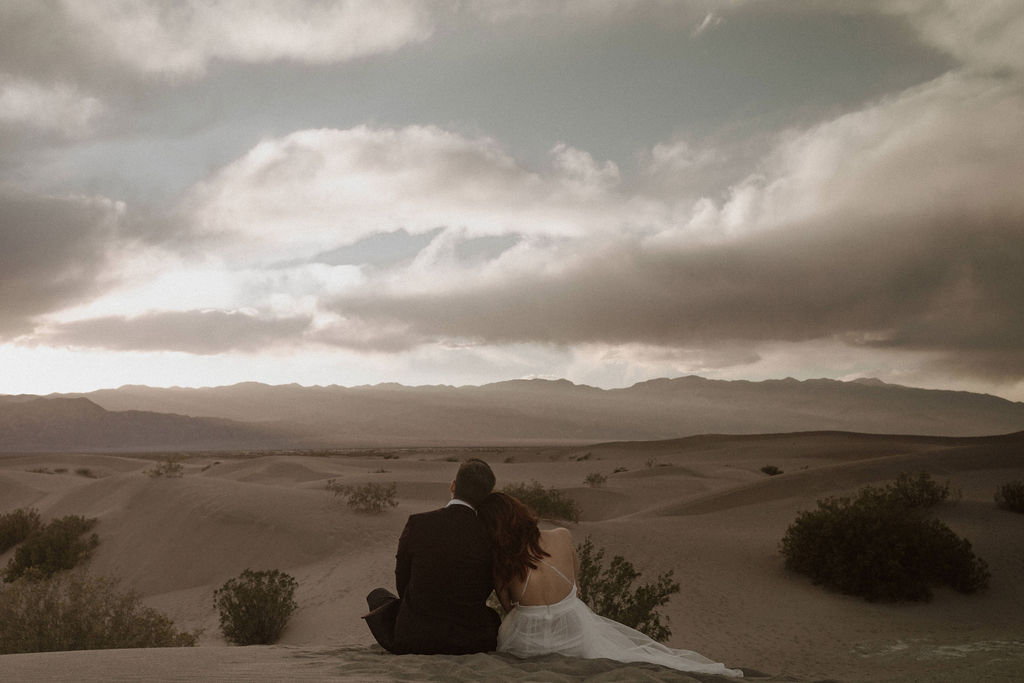 Planning a wedding is an exciting journey, filled with dreams of a perfect day. However, amidst all the anticipation, it's crucial not to overlook some common wedding planning mistakes that can hinder your experience.
If you're planning a wedding in the beautiful Southwest region, where breathtaking landscapes and vibrant culture come together, this post will guide you through twenty mistakes to avoid to ensure a seamless and unforgettable celebration including some from our favorite vendors.
1. Underestimating the Impact of Weather
The Southwest region is known for its diverse climate, ranging from scorching summers to mild winters. One significant mistake couples often make is failing to consider the weather conditions during their wedding day. Be sure to research the average temperatures and precipitation patterns for your wedding date and choose appropriate venues, provide shade or shelter, and offer refreshments accordingly. This will help keep you and your guests comfortable throughout the festivities.
2. Neglecting Local Culture and Traditions
Southwest weddings offer a fantastic opportunity to incorporate local culture and traditions into your celebration. A common mistake is overlooking the rich heritage and unique customs of the region. Embrace the vibrant Southwest culture by including elements like traditional decor, indigenous music, or local cuisine. This will not only enhance the overall ambiance but also create a memorable experience for everyone involved.
3. Not Allowing Enough Transportation Time
When it comes to planning a day-of schedule, not allowing enough transportation time is a common mistake, says Brittanie Pate of The Elia, a new wedding venue in Wilmington, NC. "Not only do you need to calculate how long it will take to get to the ceremony site but also to the reception if it's in another location."
4. Underrating the Value of Wedding Vendors
Don't be tempted to hire a vendor based just on pricing," says Heather Laughman, owner of Central PA Wedding Shows and the top producer of wedding shows in Central PA. "Take time to explore your options and understand the value behind the products and services you're comparing.
5. Overcommitting Yourself to DIY Projects
Taking on too many decor tasks is a wedding planning trap to avoid. "Beware of DIY overload," says Aly Heintz Raddatz of Elevated Events, a Chicago event decorating company, which also features DJs and photo booths. "Your time has value, so be mindful of what you want to take on yourself."
6. Overlooking Outdoor Venue Preparations
The Southwest boasts some of the most breathtaking outdoor wedding venues, with stunning landscapes as a backdrop. However, failing to adequately prepare for an outdoor wedding is a common mistake. Consider potential challenges such as wind, insects, and limited facilities.
Plan for essentials like appropriate seating, backup plans in case of inclement weather, and ample lighting for evening celebrations. Taking these factors into account will ensure a smooth and enjoyable outdoor experience.
7. Ignoring The Value of a Timeline
Do not underestimate the value of a timeline," explains wedding DJ Brendan Lafferty of B-Sharp Entertainment. "While you may want your wedding to have its own ebb and flow, a timeline is essential for your vendors, venue, and caterer in order to produce an amazing reception."
8. Waiting to Book
Key West wedding planner Michael Vernon, owner of Conch Concierge Weddings, offers this advice. "Avoid waiting until the last minute to book vendors, especially if you are getting married on a Saturday or during a prime time of the year."
9. Omitting Contingency Plans
Two owners from the famed Bunn DJ Company weighed in from their locations in the Carolinas. "Make sure you work with a DJ who has backup – both in personnel and equipment. Things happen and you want to make sure there's a plan in place," says Brandon Alley, owner of the Charlotte wedding DJ division of Bunn.
10. Not Accounting for Travel Logistics
The Southwest covers a vast area, and many popular wedding destinations are located in remote or rural locations. Couples often overlook the logistics involved in traveling to and from these venues. Ensure that you provide detailed directions, transportation options, and accommodation recommendations for your guests. This will help them navigate the Southwest's unique terrain and make their journey to your wedding hassle-free.
11. Not Expanding the Entertainment Offerings
While dancing is a big part of a wedding reception, not all of your guests are going to want to hit the dance floor, explains David Fox, owner of the Charleston wedding DJ division of Bunn. "Keep them entertained with games, a character station, or a photo booth.
12. Not Factoring in the Details
You may not be familiar with all the fees associated with planning a sit down dinner reception and can underestimate costs. "Be sure you understand the difference between a service charge and a gratuity," offers Gregg Carlyle owner of Millennium Center, an historic wedding venue in Winston-Salem, NC. "A service charge covers a venue or caterer's fixed costs while a gratuity is for the service."
13. Overcomplicating Decor and Theme
While it's natural to want your wedding to be visually stunning, it's easy to fall into the trap of overcomplicating the decor and theme. Southwest weddings are often celebrated with a rustic, bohemian, or desert-inspired vibe. Avoid cluttering the event with too many decorative elements and focus on incorporating natural elements like cacti, succulents, or vibrant wildflowers. Keeping the decor simple and in harmony with the surroundings will create an authentic and visually appealing atmosphere.
14. Neglecting Vendor Meals
Jose De Leon, a top bilingual DJ in NJ and owner of LEM Entertainment offers this reminder. "Don't forget to feed your photographer, videographer, DJ, and Day of Coordinator. "You want peak performance so make sure there's fuel in the engine."
15. Missing Your Venue's Plan B
Have your heart set on getting married outdoors?" asks Kathy Gibson of Occasions at Laguna Village, a waterfront wedding venue in Laguna Beach. "Avoid venues that don't have a Plan B in case the weather doesn't cooperate."
16. Failing to Account for Seasonal Fluctuations
The Southwest experiences distinct seasonal variations, which can impact factors such as availability, pricing, and guest attendance. Neglecting these fluctuations is a common planning mistake. Research and understand the specific challenges and advantages of each season, such as the monsoon season, peak tourist periods, or extreme heat waves. This knowledge will allow you to make informed decisions and help you plan accordingly.
17. Neglecting the Guest List
When you have a grip on your guest list, you'll find it easier to make budget decisions. "The cornerstone of your budget is your guest list," says Shannon Loiacono of Limousines Inc, a prominent limousine company serving Maryland and Washington DC. "If you let it become a moving target, you won't be able to keep expenses in line for important needs like limousines."
18. Forgetting the Overall Purpose
Photography team Shado and Isabelle, owners of Shado of a Rose and two of the trendiest Portland Maine wedding photographers, share this piece of advice. "Time and time again, we see couples drive themselves literally crazy planning a wedding and forgetting the overall purpose is to honor the relationship and the choice to create a union between each other. Although it's a family affair, it's about what you want, not about what everyone else expects. We always say, make it about YOU. What feels most important to you!"
19. Not Engaging with Local Vendors
When planning a Southwest wedding, it's essential to engage with local vendors who understand the regional nuances and can cater to your specific needs. Many couples make the mistake of relying solely on non-local vendors, which may lead to logistical complications or unfamiliarity with the Southwest wedding scene. Connect with local photographers, caterers, florists, and planners who have experience in creating memorable Southwest weddings. Their expertise will prove invaluable in executing your vision flawlessly.
20. Disregarding Professional Help
Cape Cod officiant Jill Meyer of Write Weddings not only performs weddings, she also helps write wedding vows for couples nationwide. She encourages them to put a great deal of energy into writing their vows. "Unique, heartfelt, authentic wedding vows make a ceremony so much more meaningful, not only for the couple, but for all the guests. Not getting additional professional help to eloquently share those sentiments is a lost opportunity for couples to express their best selves."
Planning a wedding in the vibrant Southwest region is an exciting endeavor, but it's crucial to avoid common pitfalls along the way. By understanding the impact of weather, embracing local culture, adequately preparing for outdoor venues, accounting for travel logistics, simplifying decor, considering seasonal fluctuations, and engaging with local vendors, you'll set the stage for an unforgettable celebration. Remember, a well-prepared wedding allows you to relax, soak in the magic of the Southwest, and create beautiful memories that will last a lifetime.
Brian Lawrence is a wedding business marketing expert who has helped thousands of clients like Alan Berg and Joe Bunn with consulting, marketing and web design. We've partnered with Brian Lawrence to bring this great advice from some of his amazing clients.