When it comes to elopements, some couples like to keep things simple, while others go all out. But for one couple, their romantic and moody sand dune elopement in Nevada was the perfect mix of both.
The bride, who wore a simple white dress, looked beautiful against the backdrop of the sand dunes. And the groom looked dapper in his black suit. But what really made this elopement special was the moody, romantic and atmospheric photos. The dark skies and windswept sand added an element of drama, while the couple's expressions of love added a touch of sweetness and it seems like a beautiful adventure.
Walking through the dunes reminds you how big the outdoors really are. The sky was cloudy for most of the session but the sun came out at the very end while the couple snuggled. Overall, this sand dune elopement was a beautiful and unique way to start off married life. And we can't think of anything more romantic!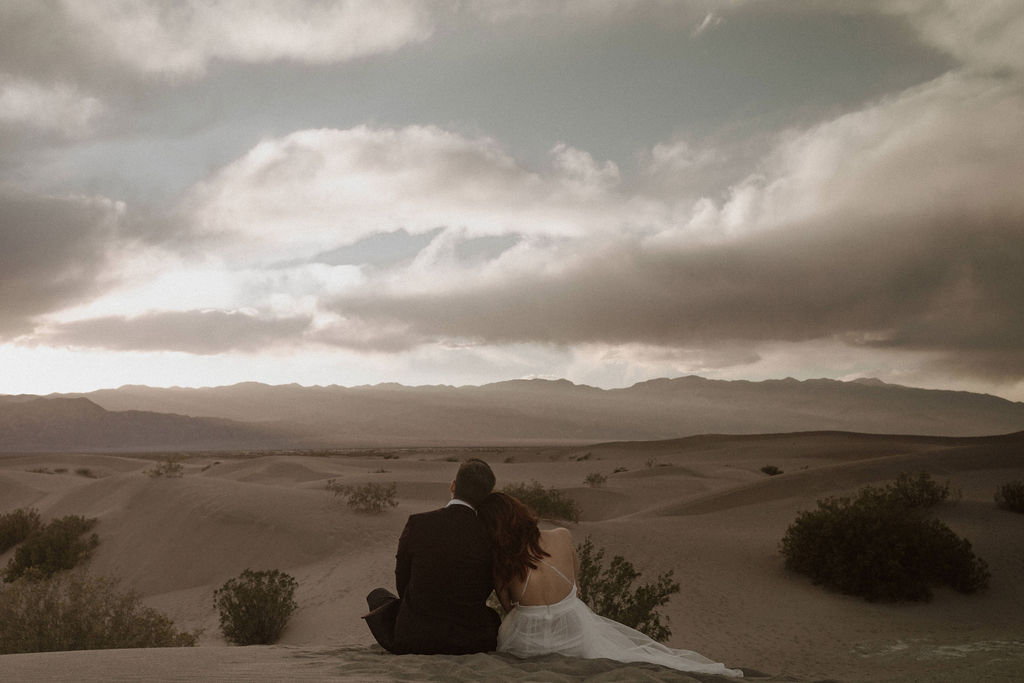 Credits
All of the wedding pros who made it happen: