It might be the start of summer, but we can't resist a fall engagement session! This fun shoot captured By Princess K is the perfect inspiration you need for your own engagement picture planning!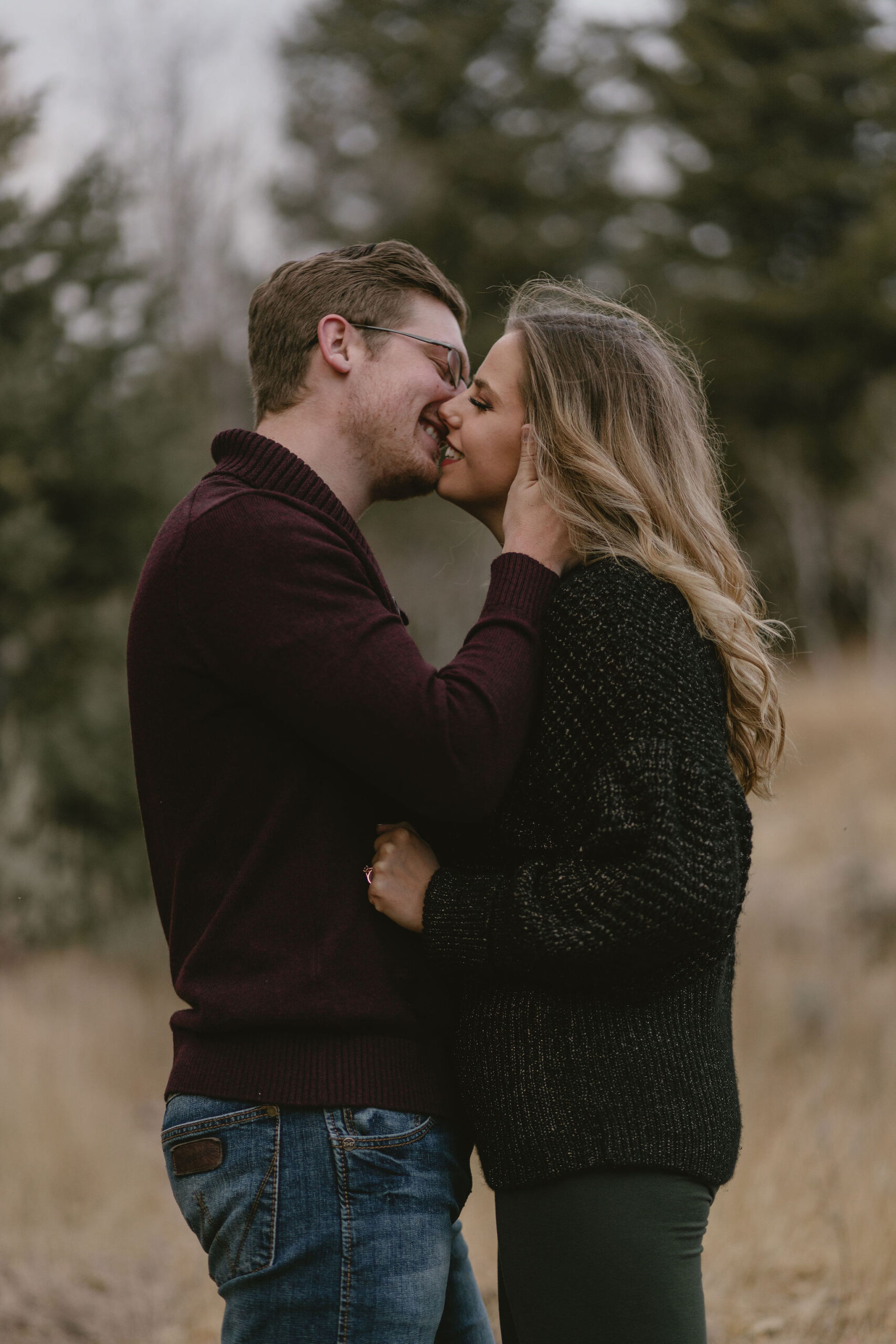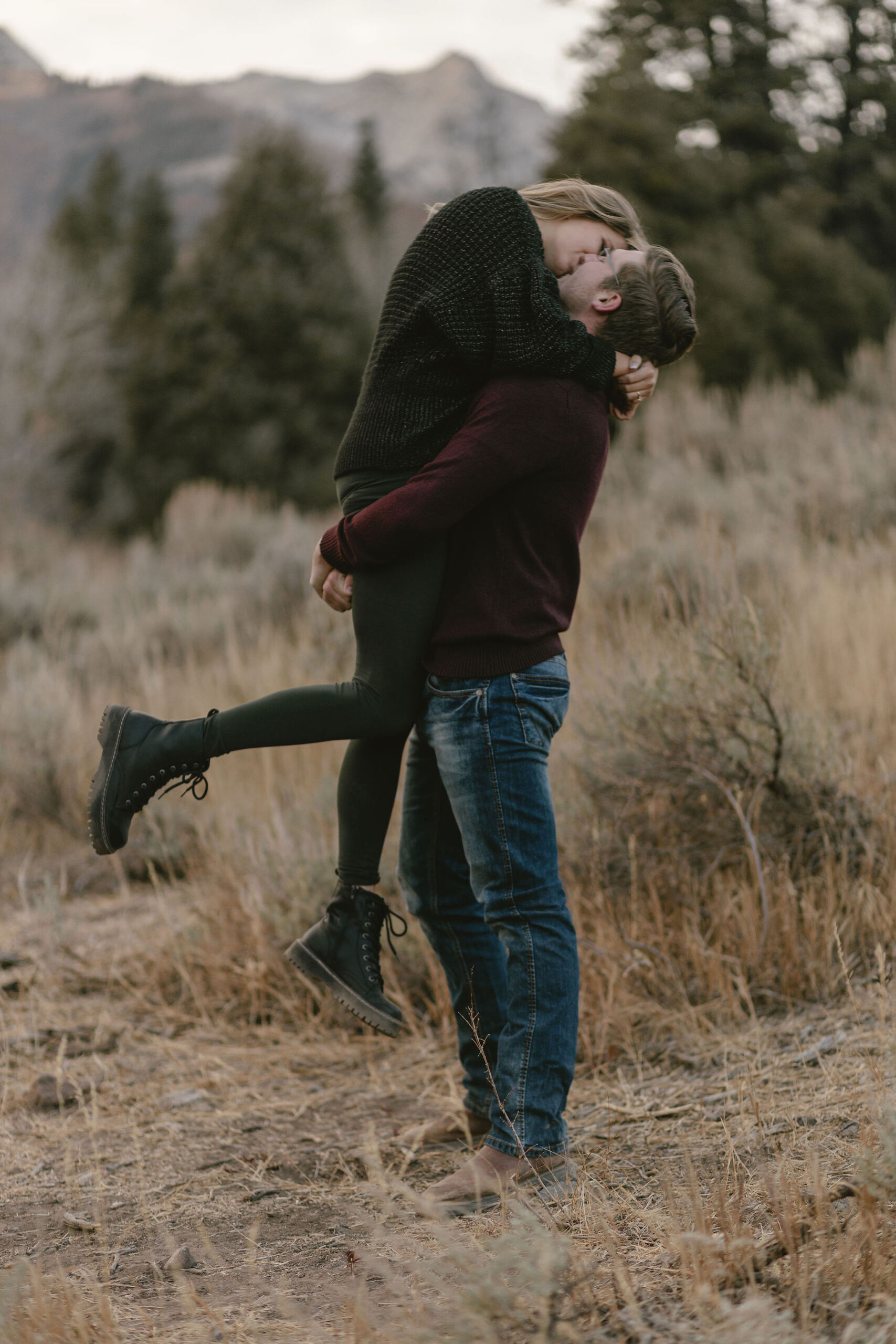 How did you meet?
Me and Trace met on an LDS dating app called mutual! He had come down to Utah on vacation with his family and we matched. It was actually the day before he had to fly back to Texas when we started talking. That night I had a family party, it was the day after Thanksgiving and we have a family tradition where we all go pick out an "ugly" Christmas tree at a tree lot, (our "Charlie Brown" tree) then we go back to my grandmas and eat leftover Thanksgiving pie, bake, cookies, and make ornaments to decorate our tree. I was very hesitant about inviting Trace over. I wanted to meet him, but didn't want to invite a random stranger to my grandmas house, but he insisted that he just wanted to stop by to say hello. He was so brave! He took an Uber to my grandmas house and met my entire family on our first "date!" To my surprise it wasn't awkward at all. He got right in with my family. Me and him talked and joked that whole night. I had never thought I'd be the type who could do a long distance "relationship" but we talked every single day after that and he moved here and the rest is history!
What is your proposal story?
Trace won an Instagram contest by "Perfect Proposals" by submitting our love story and they loved it! He ended up winning and they helped him plan and set up the perfect engagement! It was such a surprise because I had originally planned the date to go to park city and we did! Then after he suggested we go and "watch the stars" up Tibblefork reservoir. When we arrived there was a small blanket and lights set up that said "reserved" with chocolate strawberries. I expressed how cute and thoughtful it was and he said his friend Zach had set it up for us. That made me a little suspicious.. And then we looked over and the boat dock was completely lit up with pretty lights! Trace suggested we go over there to look and I got even more suspicious.. Until we saw another couple get engaged right at that spot! Trace hooped and hollered suggesting we go and congratulate them. I thought that would be weird because they don't know us, but we headed over there. When we got there I didn't recognize the couple and they were really friendly! They thanked us and told us we could go look at the set up on the doc, so as we headed over there to look, my eyes caught a glimpse of the table set up with roses and pictures. Pictures of me and Trace!!! After that time kind of stood still. The lights on the boat dock all came on and our song started playing for a split second. I turned around and there Trace was on one knee all teary-eyed. He opened up about how he wanted to spend the rest of his life laughing and fighting about dumb stuff and other cute things, but I found myself shaking and a little shocked. All I really remember was saying "yes!" Before he could even finish. I guess he was probably nervous was well because he didn't hear me and so he asked if it was a yes? I took the ring and we embraced as my family and perfect proposal crew cheered from off in the distance! It was magical. It truly was a fairytale engagement. I almost had gotten engaged once before in my life and always stressed about what my answer would be… With Trace I didn't have to second guess my answer because I know that he is the one I want to spend the rest of my eternity with. After the engagement I found out the fake proposal was done by the perfect proposal crew to throw me off and I thought it was so clever! The girl in charge got very emotional and expressed how happy she was for us! It was amazing. Such a special experience and I'm forever grateful for those who were involved! Princess K photography was supposed to take our photos but she was busy! She felt bad so she took our engagements for free! It was such a blessing. Especially because Trace had no money after having moved here from Texas during the pandemic. The pictures turned out AMAZING! And she was so much fun to be around and to work with! We love them and we love her.
Credits
All of the wedding pros who made it happen: