Inspiration for this Las Vegas bridal shoot came from a team of wedding collaborators and one stunning vintage wedding gown. The location in Nevada was lush with greenery, vines, and earthy backdrops, transporting us to a Southwest-meets-Tuscany styled afternoon.
Loose florals with blushes, creams, and pops of burgundy were designed by Lorea Blooms with the loveliest matching bridal floral crown. Captured by Carrie Pollard, the romance of flowers and flounce pair perfectly with each backdrop.
The best part? This flowy wedding dress was purchased at a vintage shop in Vegas for only fifteen dollars! Complete with subtle beading and soft pleats, this 1960s gem is one out of Carrie's own closet. Quite honestly, we couldn't have imagined a more sublime setting for this dreamy dress to be photographed.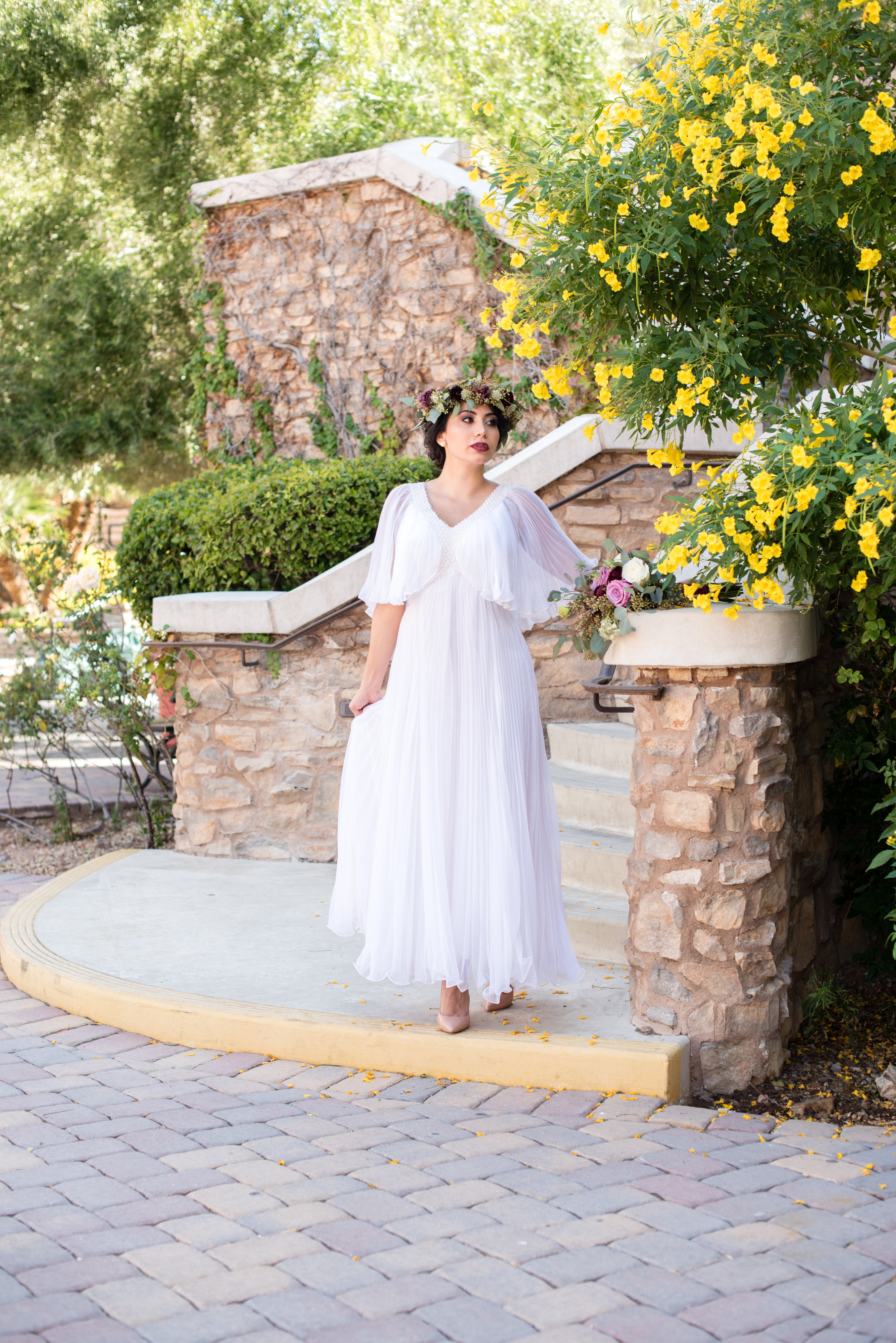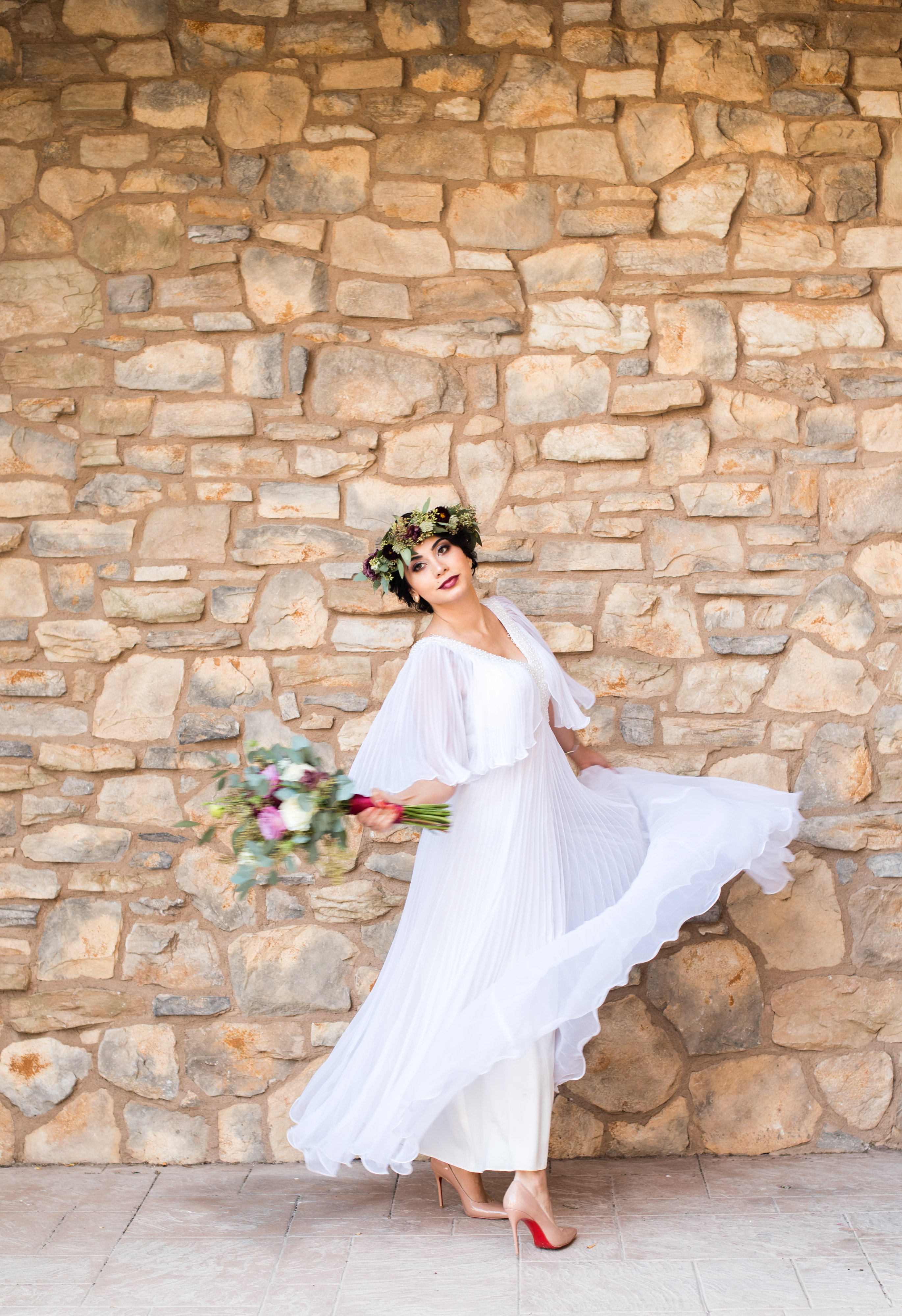 Credits
All of the wedding pros who made it happen: