This Lake Tahoe celebration is the perfect mix of classic and modern wedding details that will never go out of style. Bride Ali and her groom, Lance, wanted the Incline Village location to be the primary focus of their day. Her classic veil and modern wedding altar are a green and white dream! The neutral colors melt together seamlessly, all captured by Kay Kroshus, letting the beauty of Lake Tahoe glow.
Our favorite moments? Her bridesmaids held smaller versions of Ali's stunning bouquet by B&B Designs to complement each other perfectly. The day also included a vintage heirloom ring, incredible sparkly bridal heels, and a reception decked out in gold accents and glimmering lights.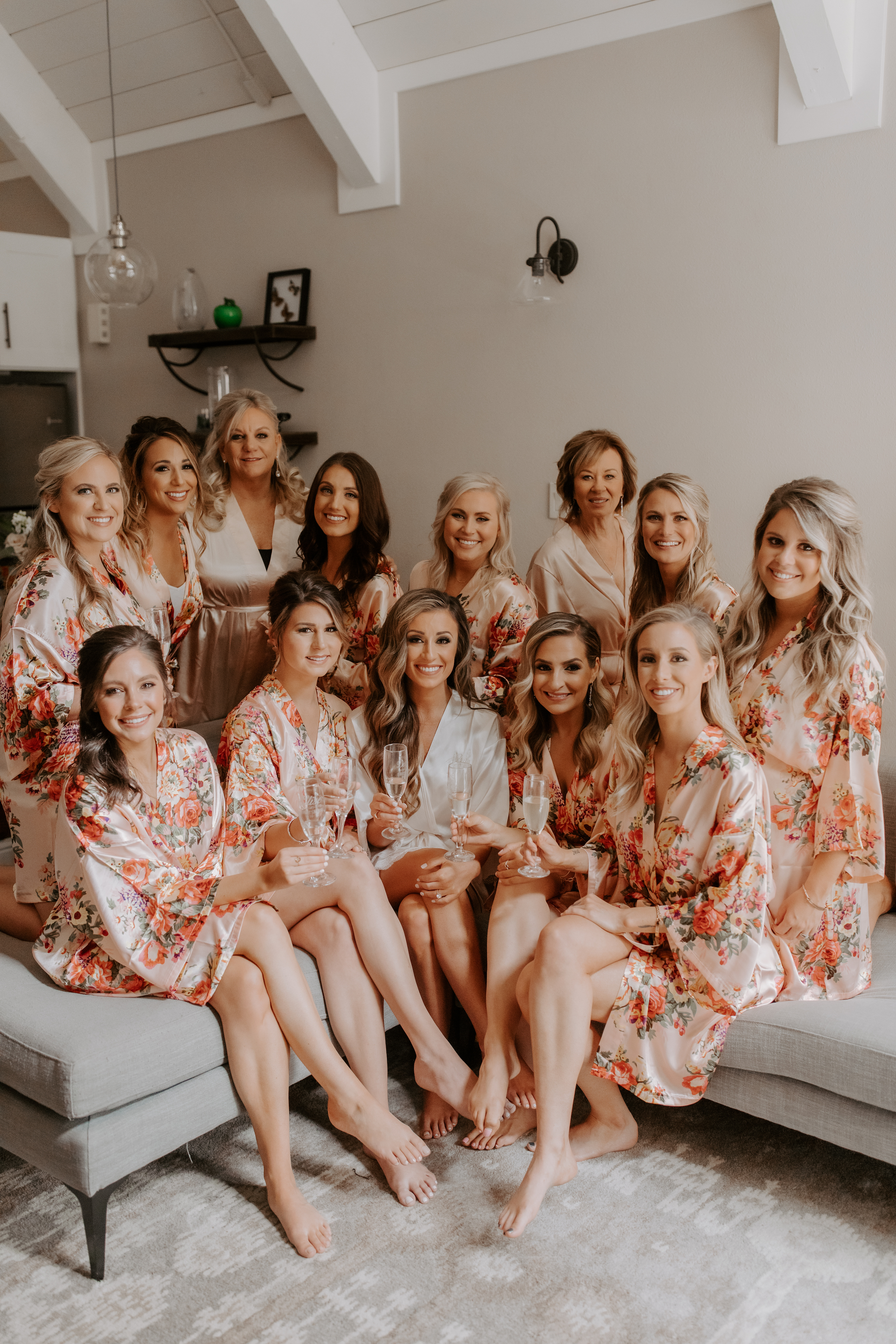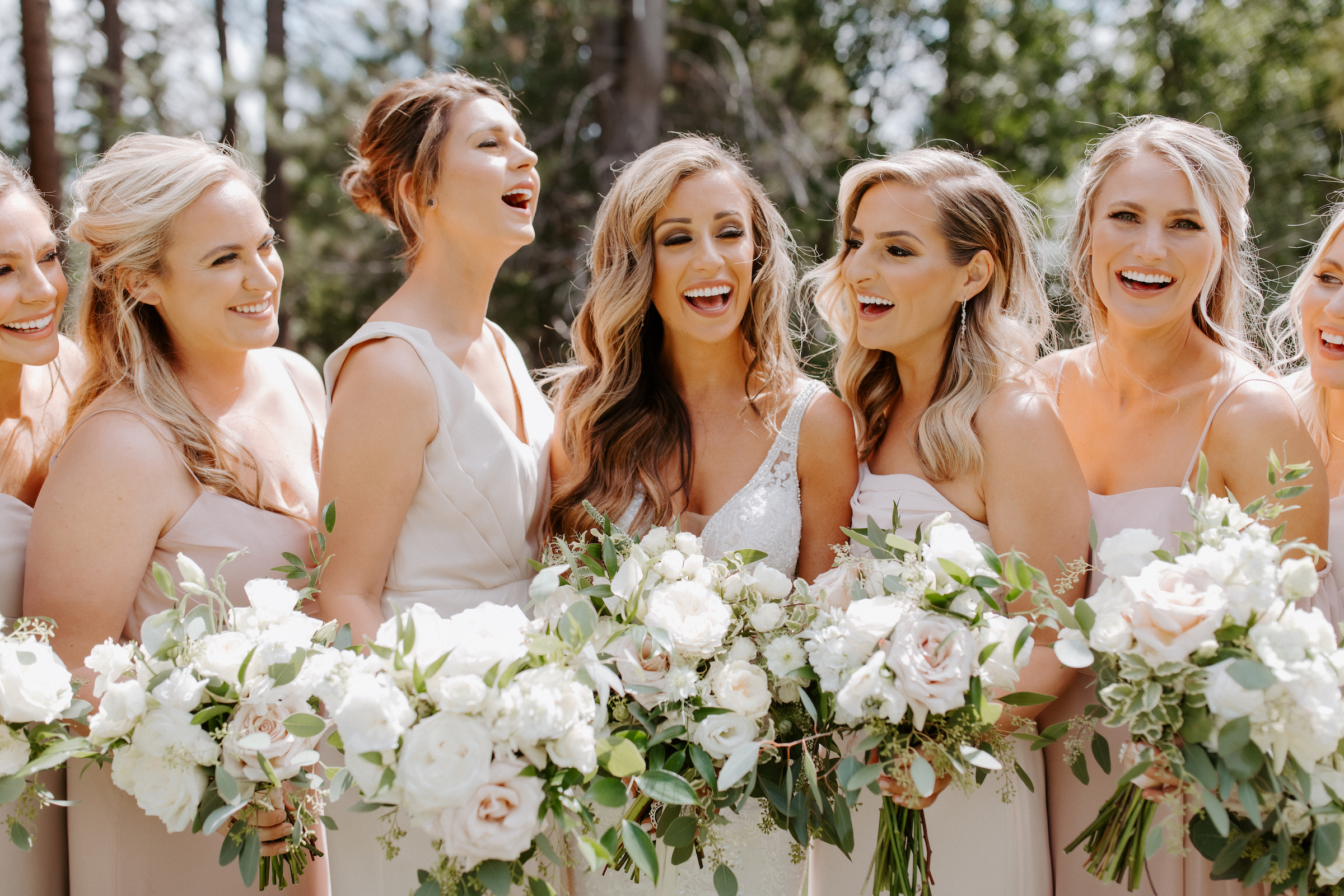 How did you meet?
Ali met Lance's parents about three years before she was introduced to Lance. Both of his parents were quick to show Ali photos of their son but unfortunately, Ali had a serious boyfriend at the time and wasn't in the market to date! Years later, as fate would have it, Ali was visiting a friend in San Francisco and they stopped by a rooftop party that Lance was at! The two hit it off from there. They did long distance for a year until it was time for Ali to pack up her things and start a new life with Lance in the Bay Area. 
What is your proposal story?
Lance proposed to Ali at the same San Francisco rooftop that the two had met a few years back. He flew out her closest family & friends, and had a surprise engagement party all set up!
Did you include any family heirlooms or special traditions?
Ali's wedding band was also her grandmothers wedding band that she gave to Ali when she passed away. It was made in Germany in 1910. Its her treasure! 
Do you have any advice for couples planning their wedding now?
Don't procrastinate on wedding planning — the sooner you start, the more relaxed you'll be the final few months leading up to your wedding day!
You're not in this alone! Your bridesmaids aren't just there to take pretty pictures with you on your wedding day. Delegate tasks to your girls and your family. There are very few moments in life when something is truly all about you, so take advantage of the love and support that surrounds you.
A good friend of mine told me to write down 10 of my favorite things about my wedding day the second I woke up the next day. Your wedding day truly goes by so quickly and you don't ever want to forget the beautiful, sweet memories that are fresh in your mind as you wake up from your newlywed high!
Credits
All of the wedding pros who made it happen: