Inspired by the snowy blanket that covers the peak of Mount Timpanogos, today's wintery shoot is taking us into the Wasatch Mountains. We're bundling up alongside Halie West Photography and letting her guide us to a romantic elopement overlooking this frozen lake. Truly, it's a wintertime dream!
Together with their bernedoodle, Sykes, the couple set off for an adventure in the snow. They brought their snowshoes, took in the scenery, and even enjoyed an adorable hot-cocoa celebration. Sykes was a key part of the afternoon, and his energy made everyone feel light-hearted, happy, and excited.
We love the minimal details and the eco-friendly sola wood bouquet by Wild Escape Creations. Each floral in the bride's bouquet is painted by hand! Plus, it's a keepsake that lasts forever.
Combining romance with Mother Nature's might, this shoot serves as a stunning reminder that even love goes through its own storms.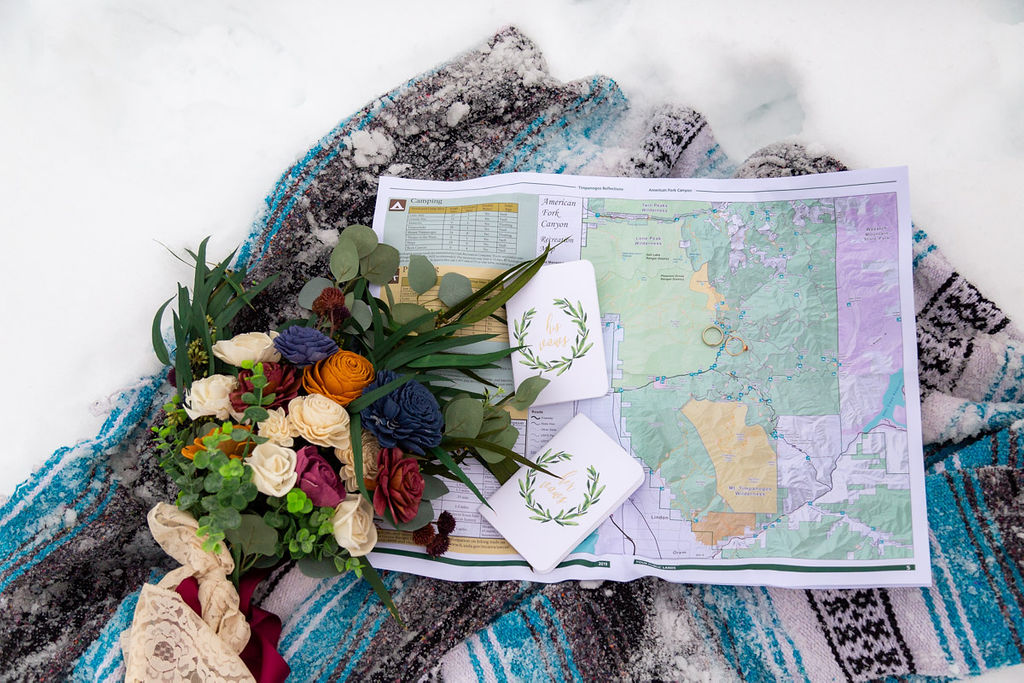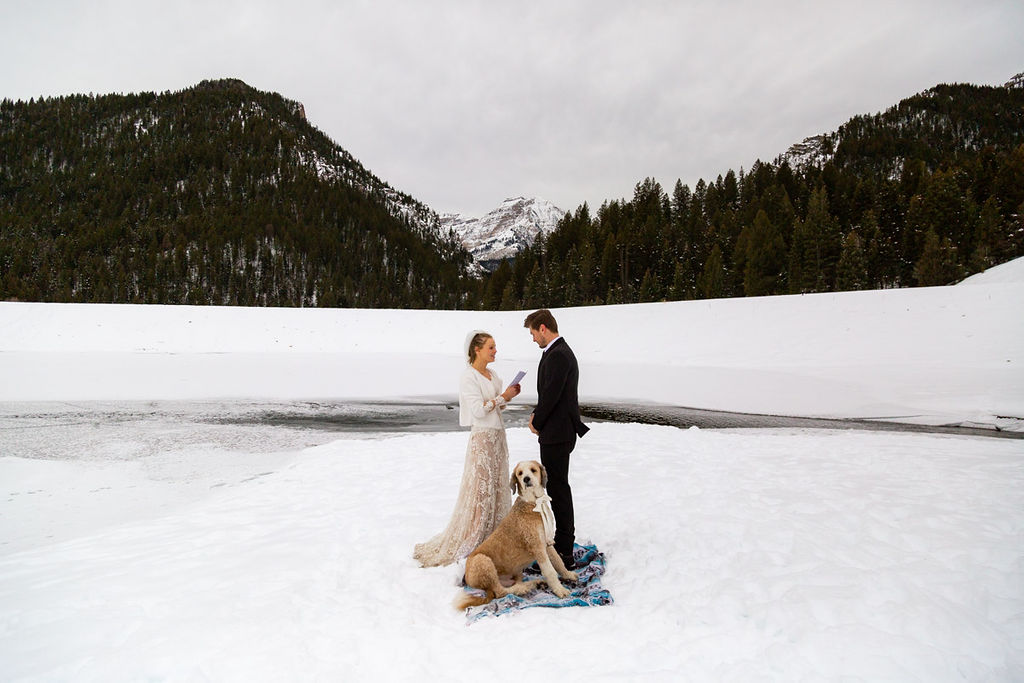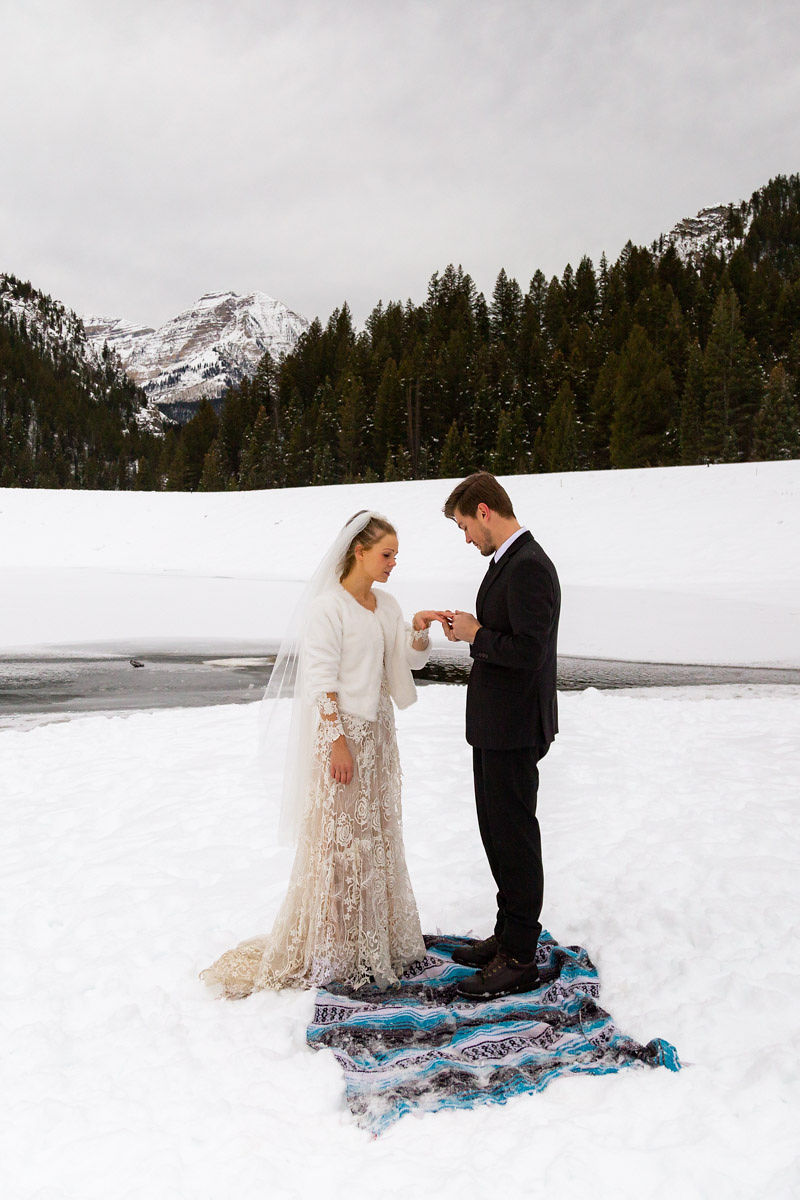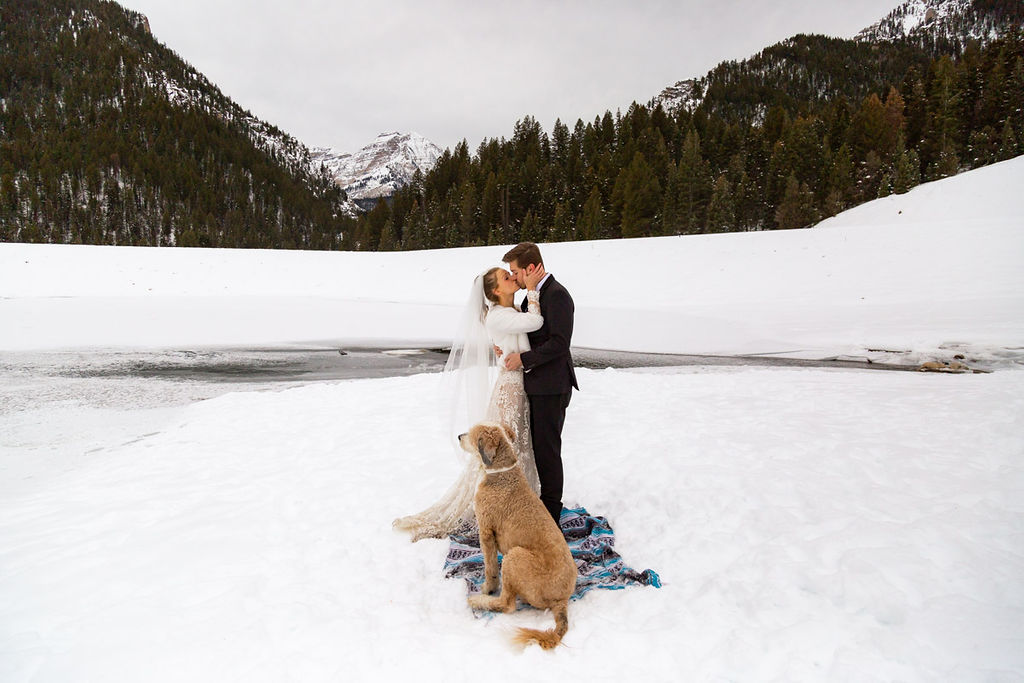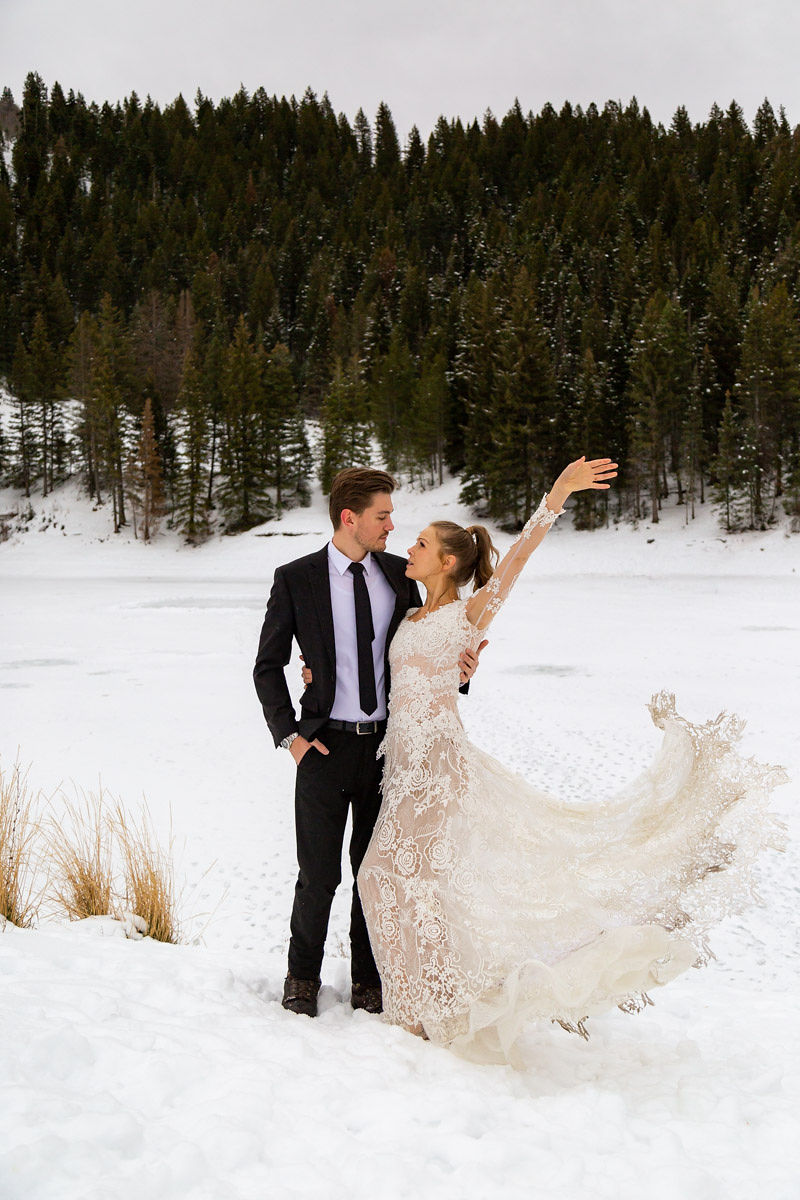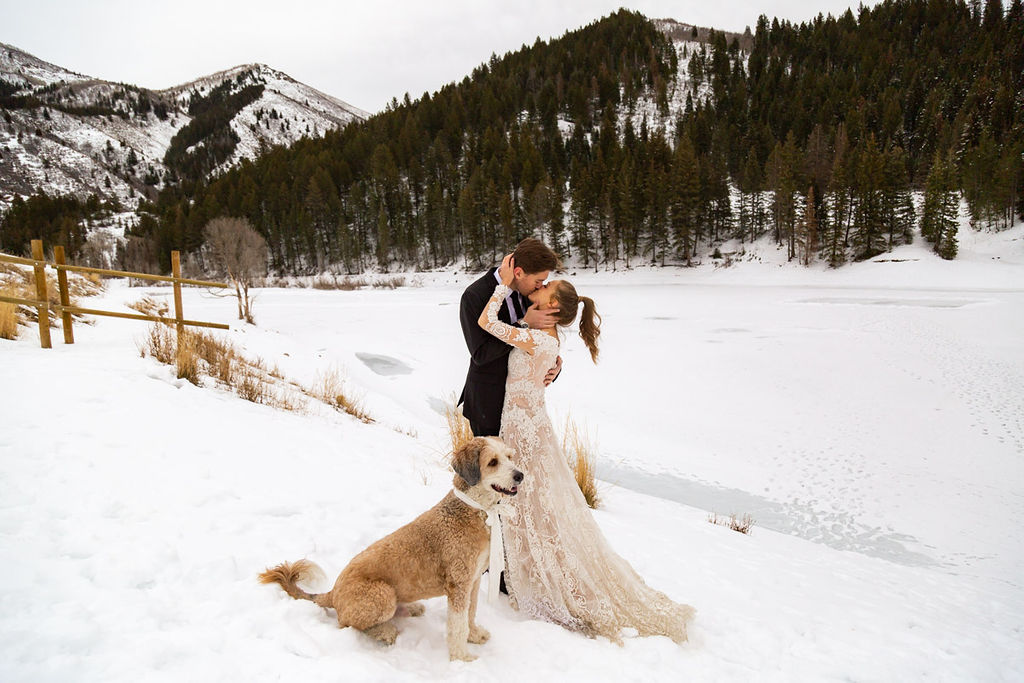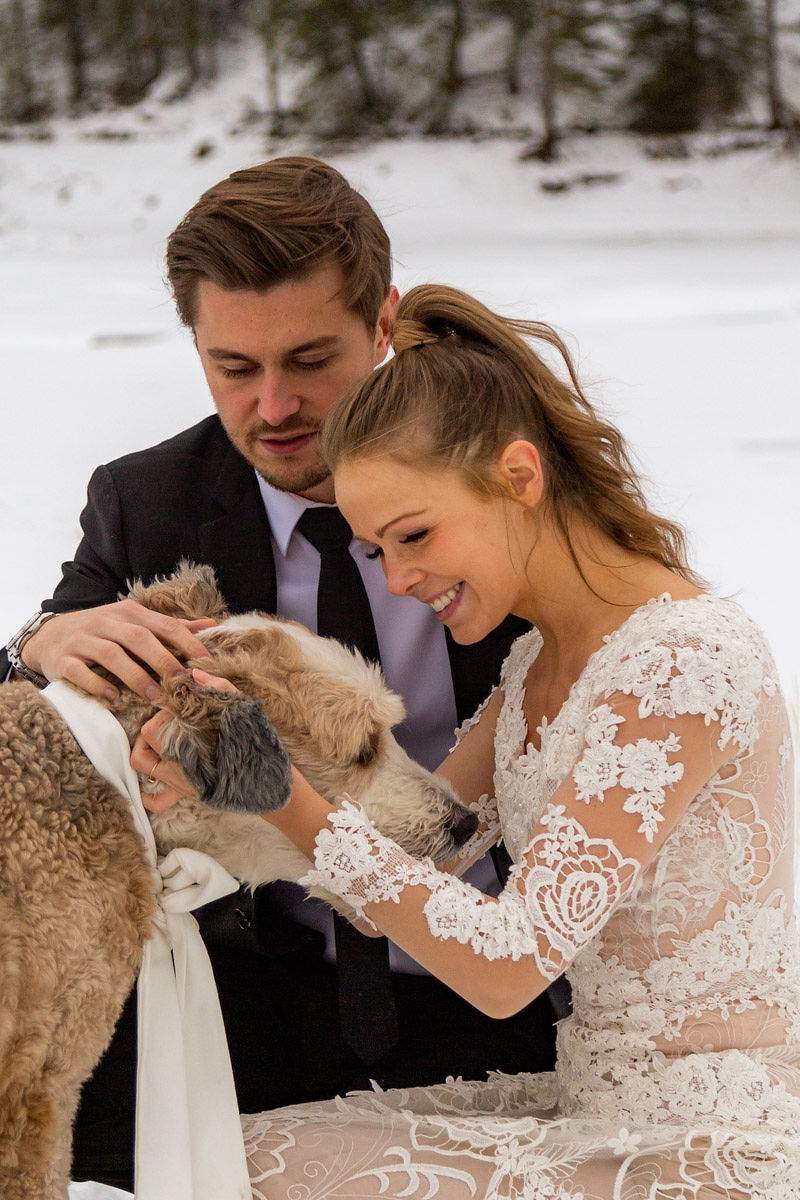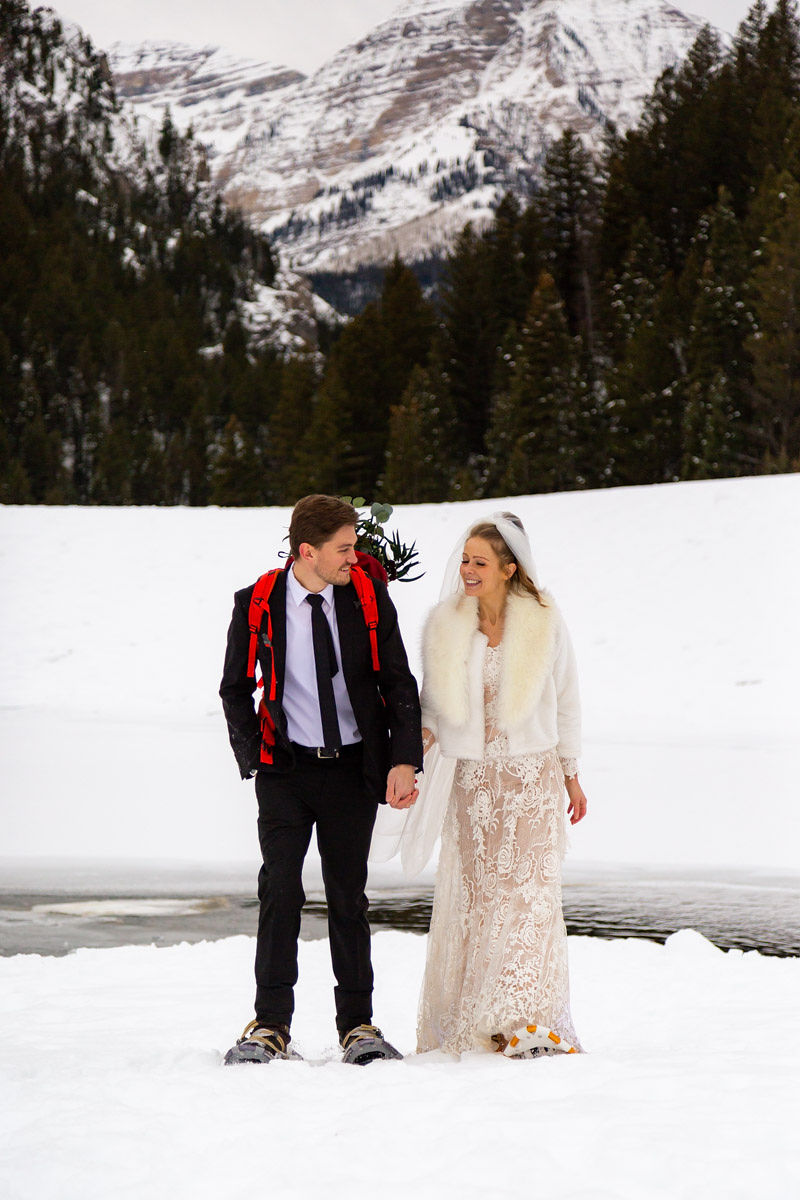 Credits
All of the wedding pros who made it happen: