Located in Tooele, Utah, this unique bridal shoot offers a stunning contrast of dry desert plains against the fluid movement of modern wedding gowns. With two elegant wedding dresses we head to the Bonneville Salt Flats for a heart-racing, vintage accessory-filled photo reel. 
Victoria C Photos took inspiration from the simple and elegant Goli June wedding dresses. The first, a modern take on a fitted crepe halter gown, and the second, a flowing silk slip. Both looks were paired with two different floral bouquets by Native Flower Company. With one look we see neutral pastels, and the other, bold colors and deep reds. 
Why we love this shoot? It's got the feeling of timeless bridal paired with vintage heirloom accessories in a very unlikely location. Together, the elements create a style that is electrifyingly soft. It's classic-meets-bold, but with a sense of adventure.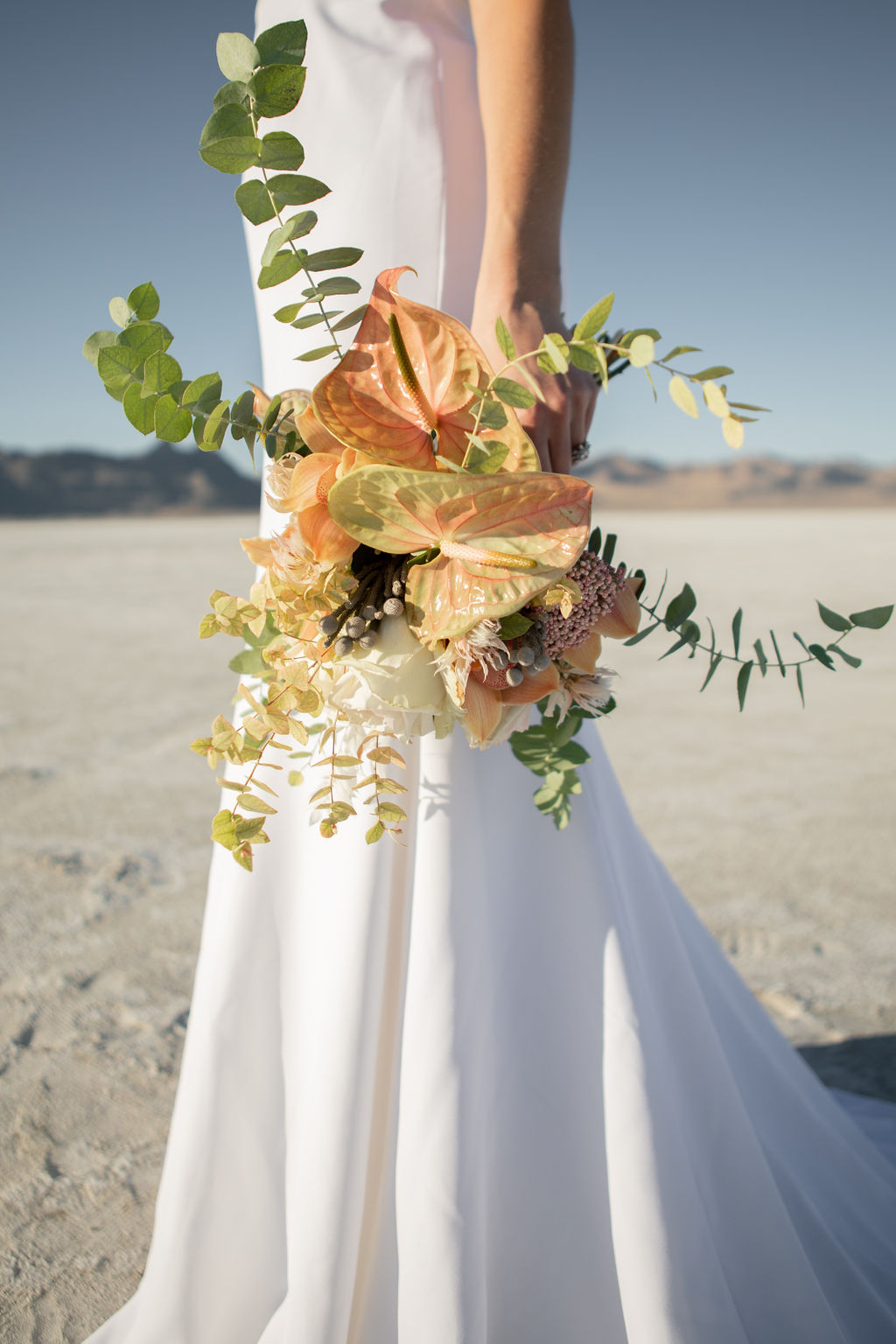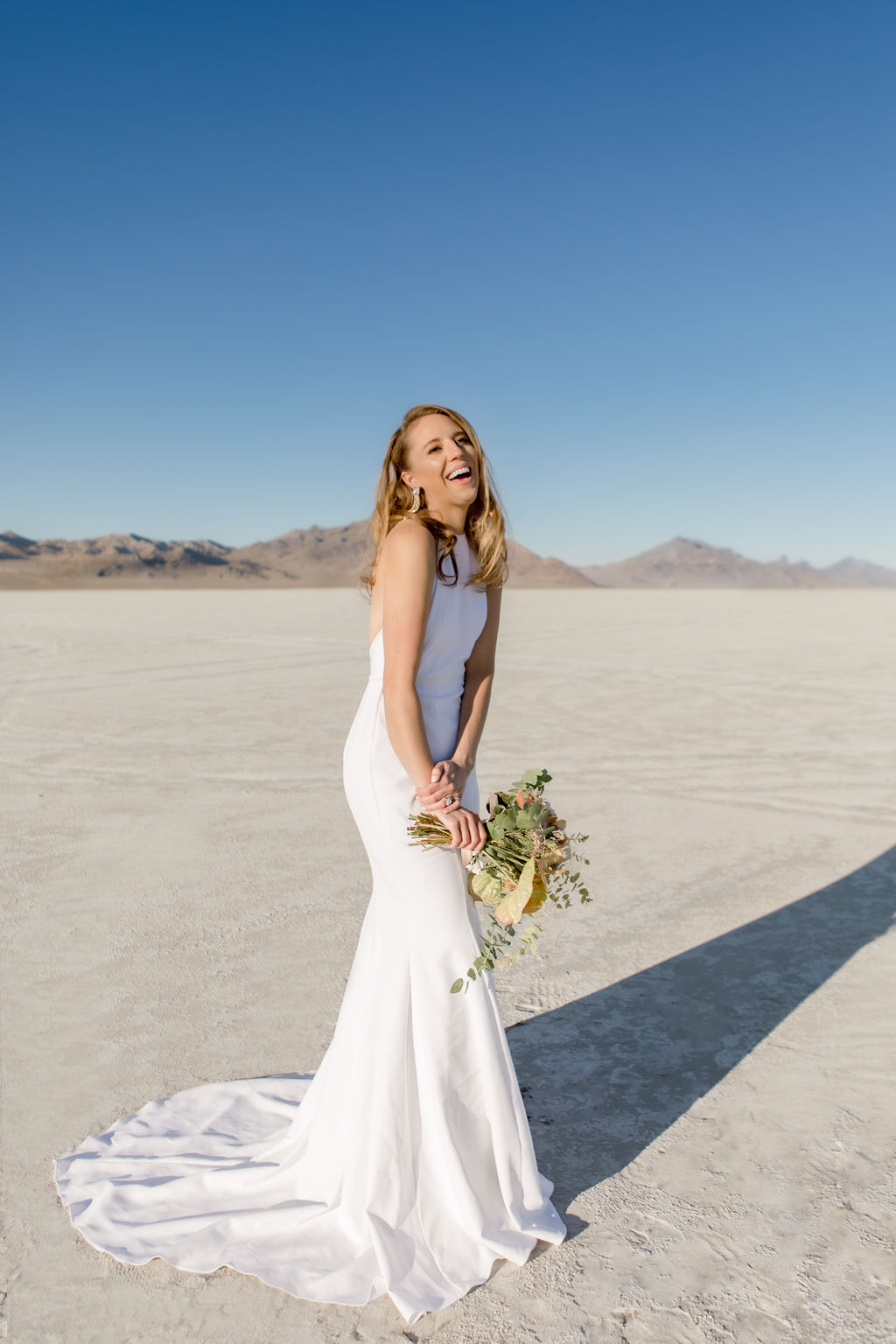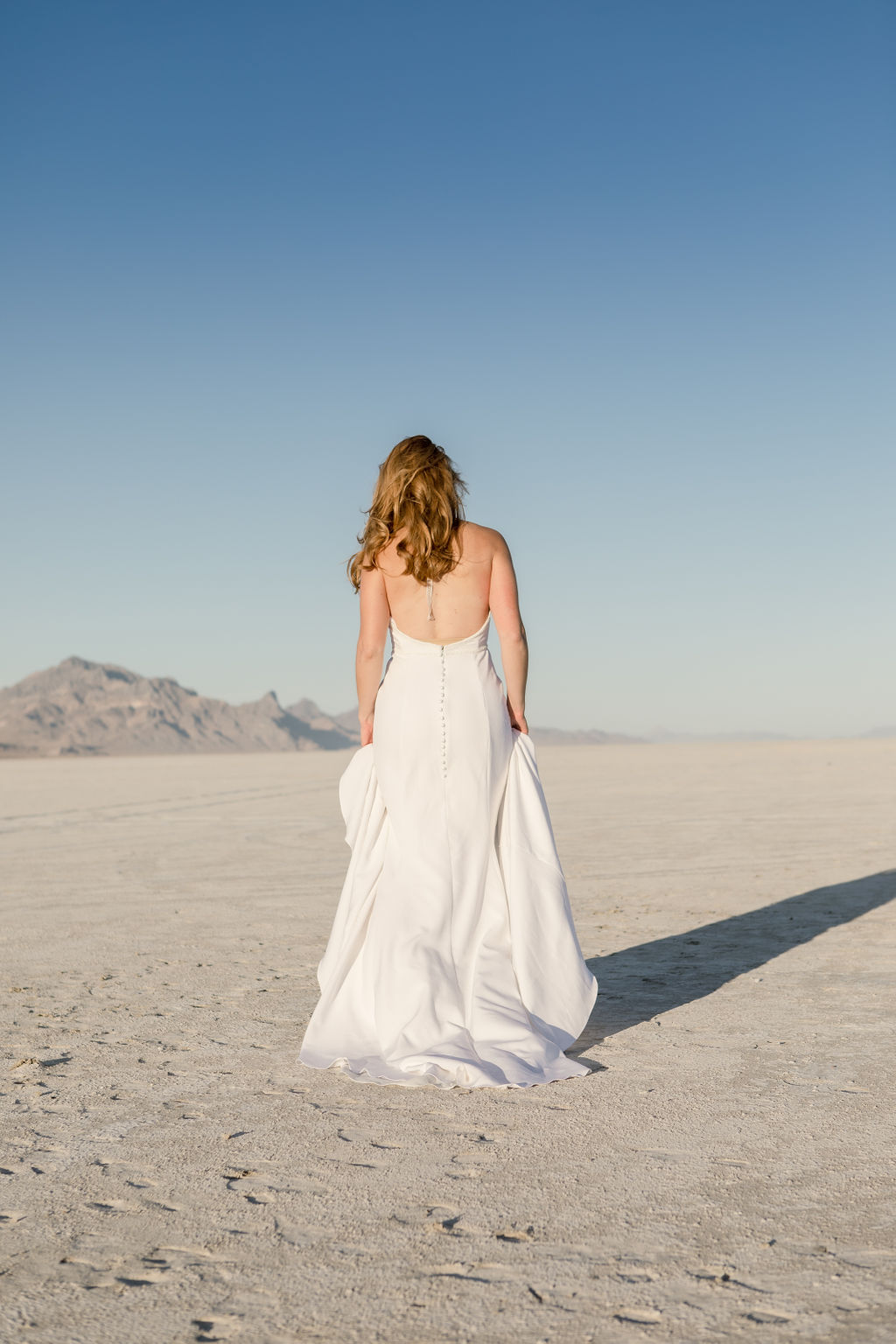 Credits
All of the wedding pros who made it happen: