Where Utah meets the Rocky Mountains we find a quiet location for a rustic elopement shoot. Today's adventure reflects the gentle beauty of the Wasatch Mountain range, stretching softly above the grassy valleys where the wild flora unravels.
Utah adventure photographer, Halie West, wanted the shoot to feel sweet and quiet, like watching the alpine glow as the sun sets. The couple wandered along paths, through fields, and brought along their charming animal pack. You can feel Chelsea and Travis's unbreakable bond!
Florals were designed by Florette, with an emphasis on plants that are native to Utah. This simple pop of color had one requirement: to be able to withstand curious horses and dogs.
And our favorite detail? Not only did they include their entire family of sweet horses and pups, but the horse trailer was transformed into the perfect rustic bridal suite.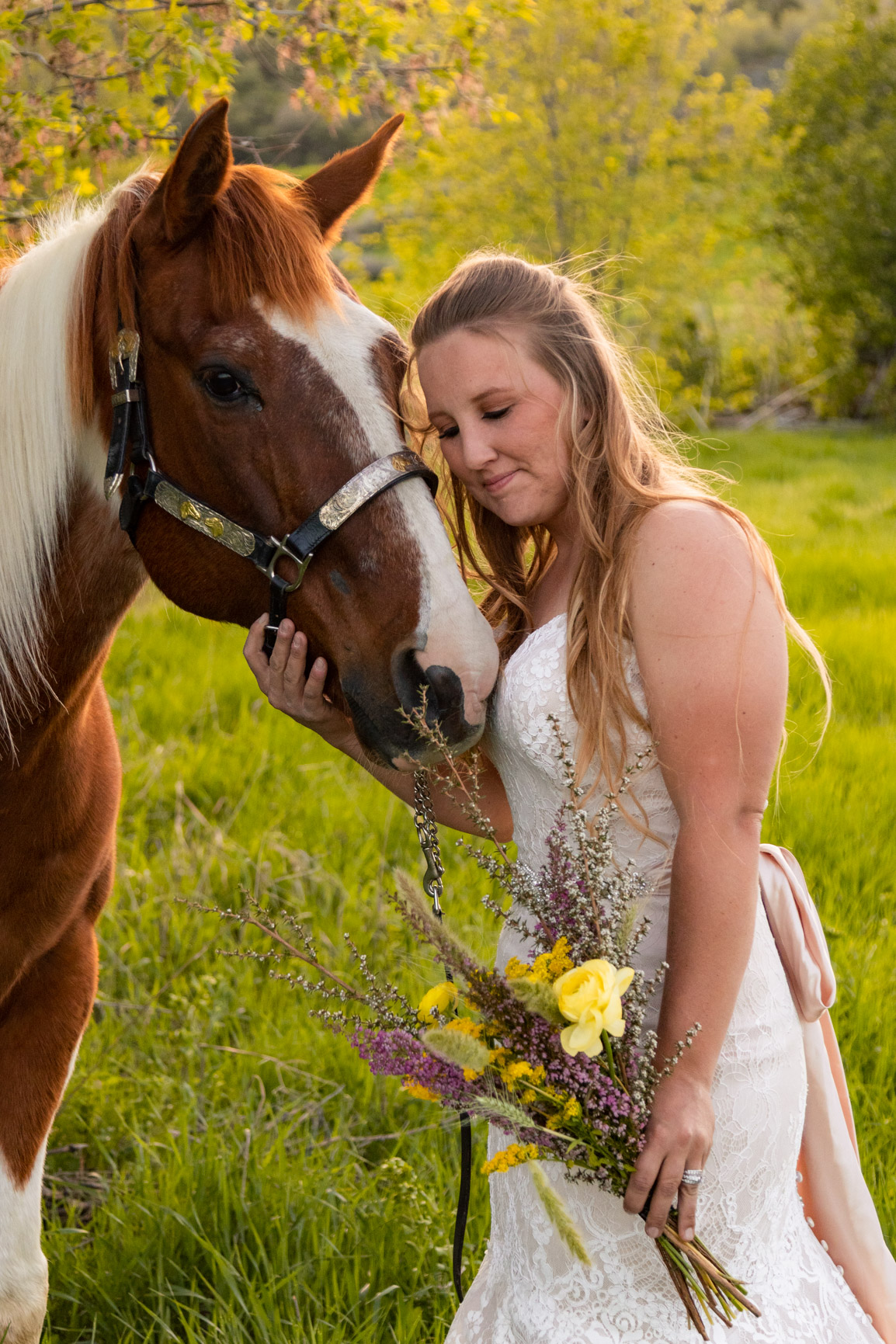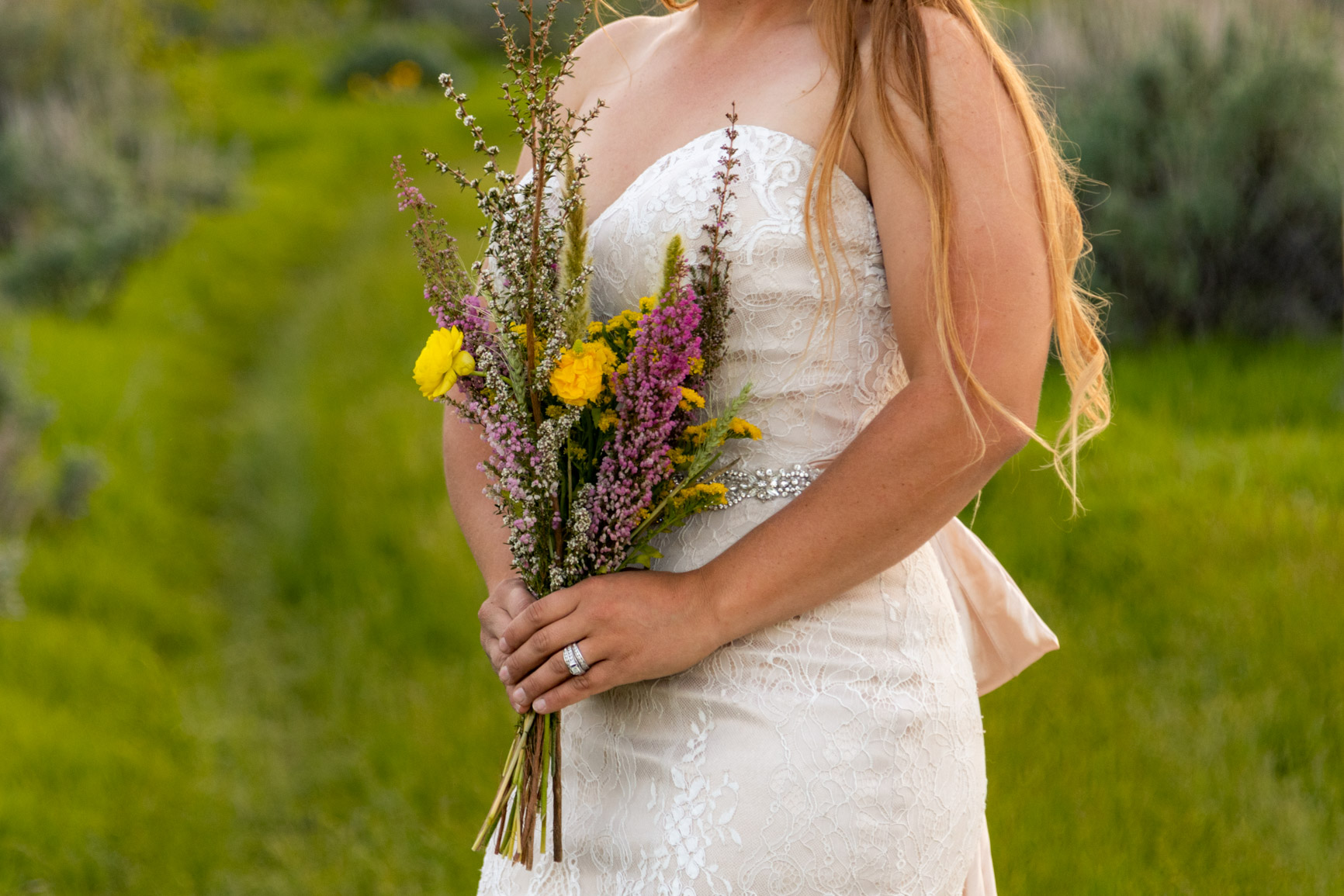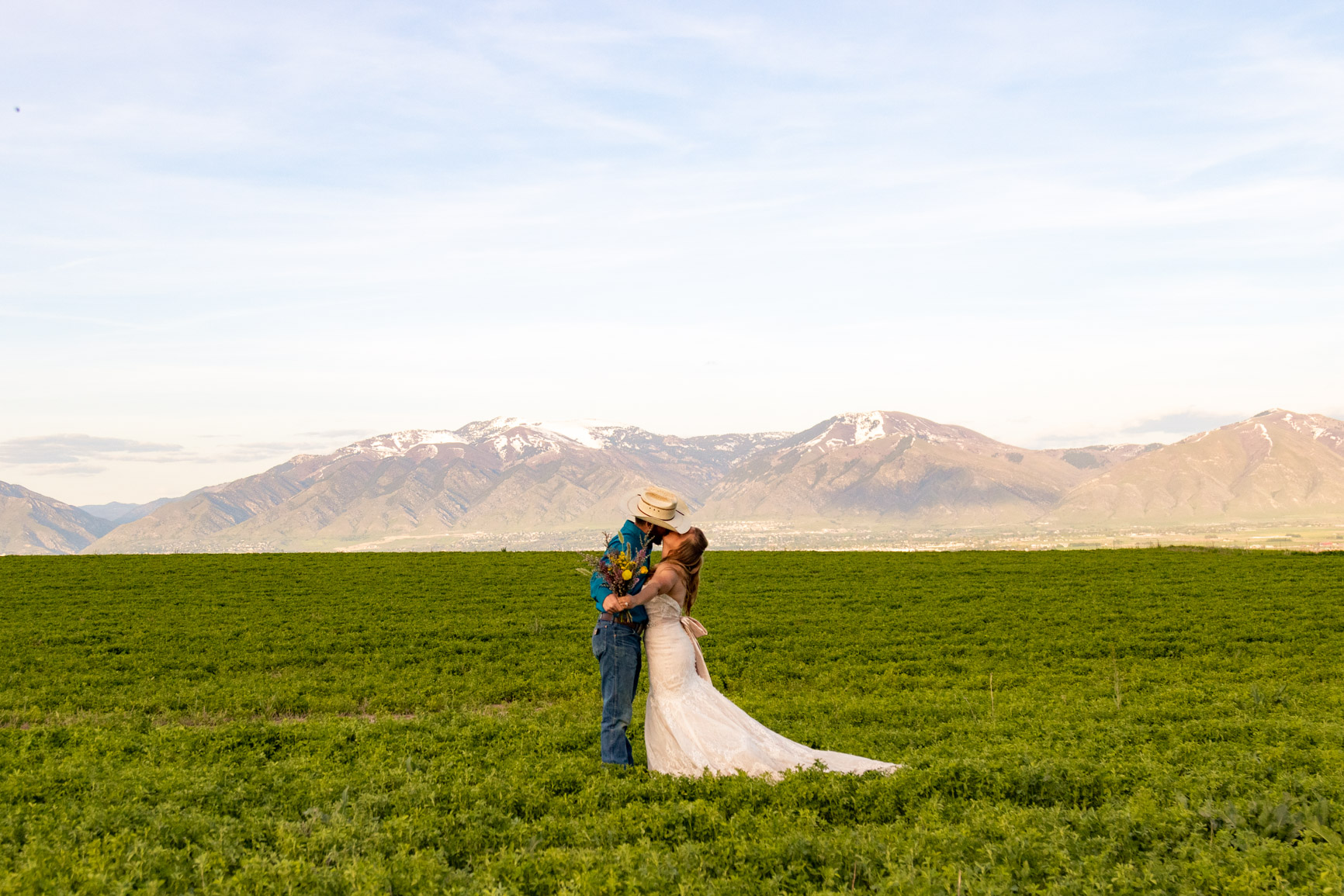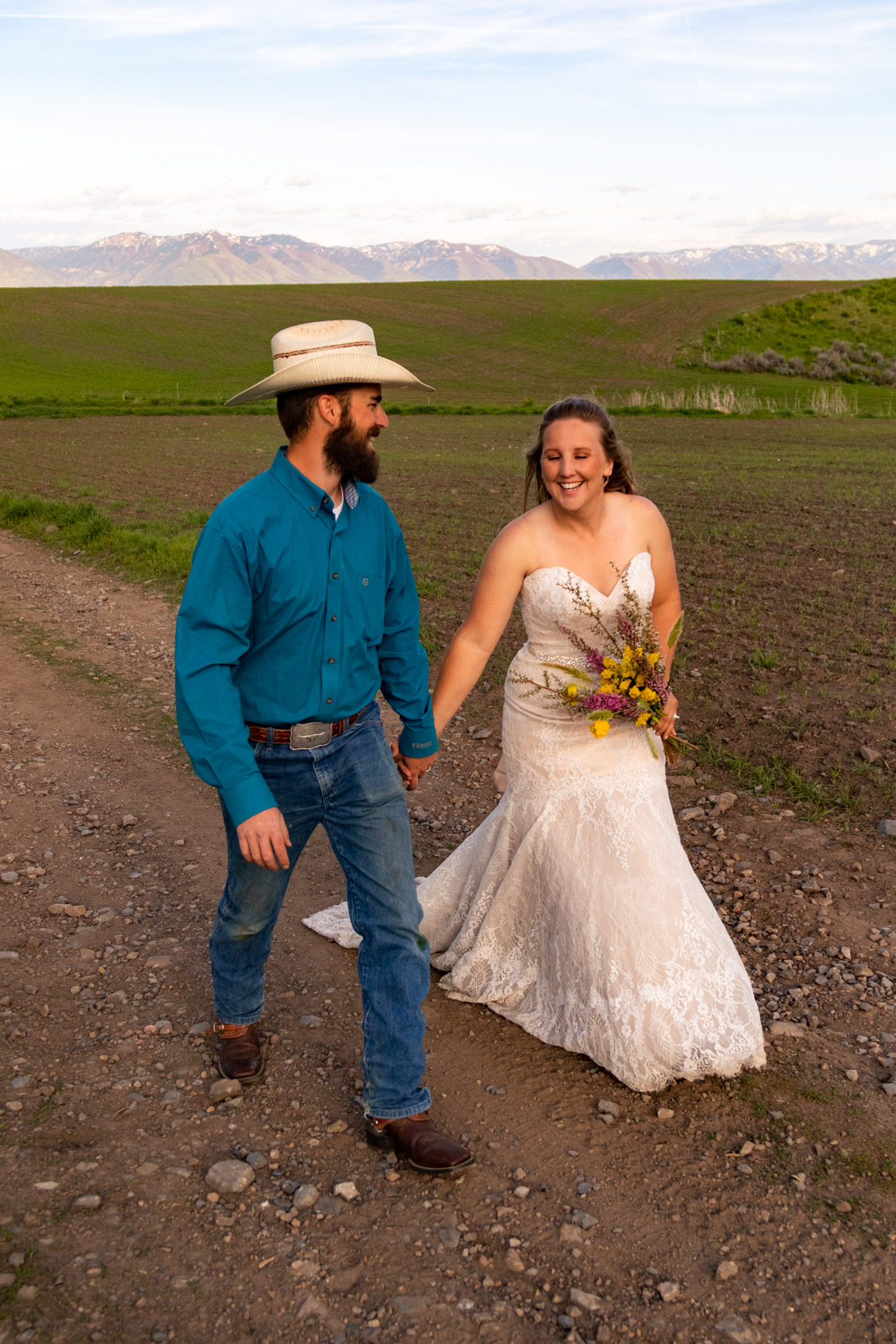 Credits
All of the wedding pros who made it happen: