This picturesque bridal portrait session took place just before sunset in the grassy fields of a horse ranch in Lehi, Utah. Michelle Tew of Tew Treasures Photography captured the couple as they danced with mountains in the distance, and yes, even modeled alongside horses. 
With a simple sunflower bouquet and cowboy boots, Lacie had fun dressing up with Thomas before their wedding day. This bridal session had the couple even more excited for their upcoming wedding (they're engaged!) Read about their proposal story below!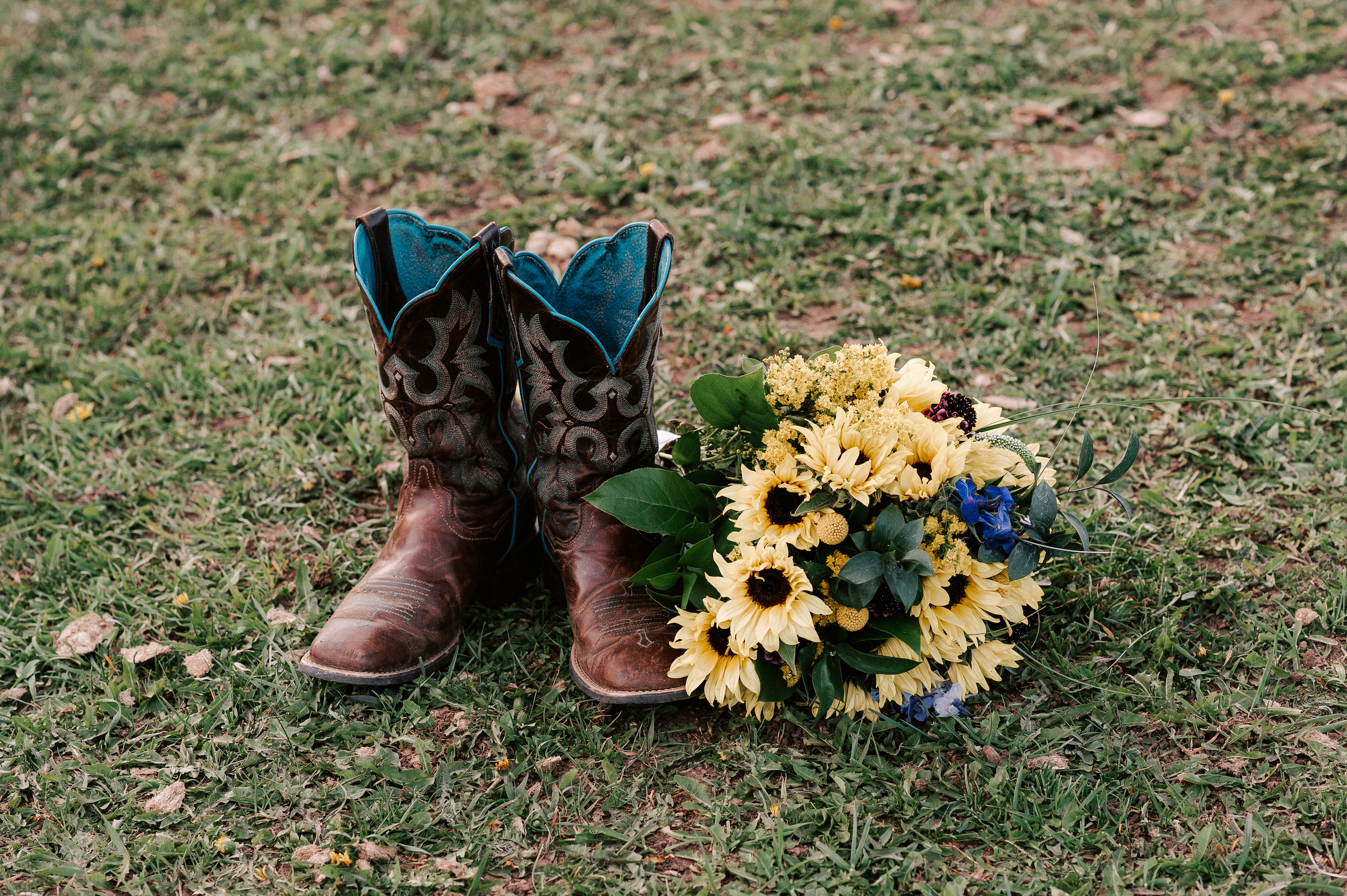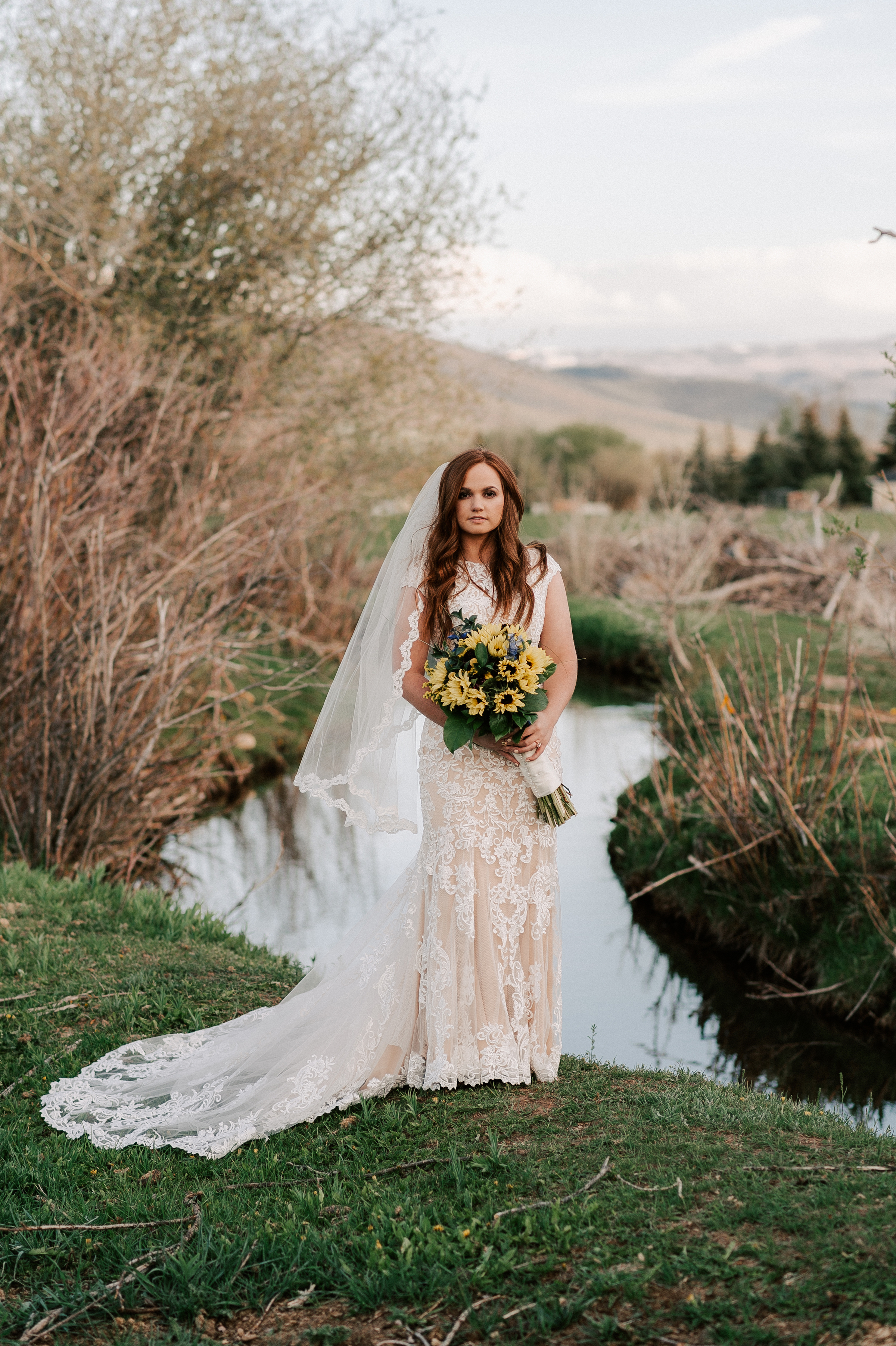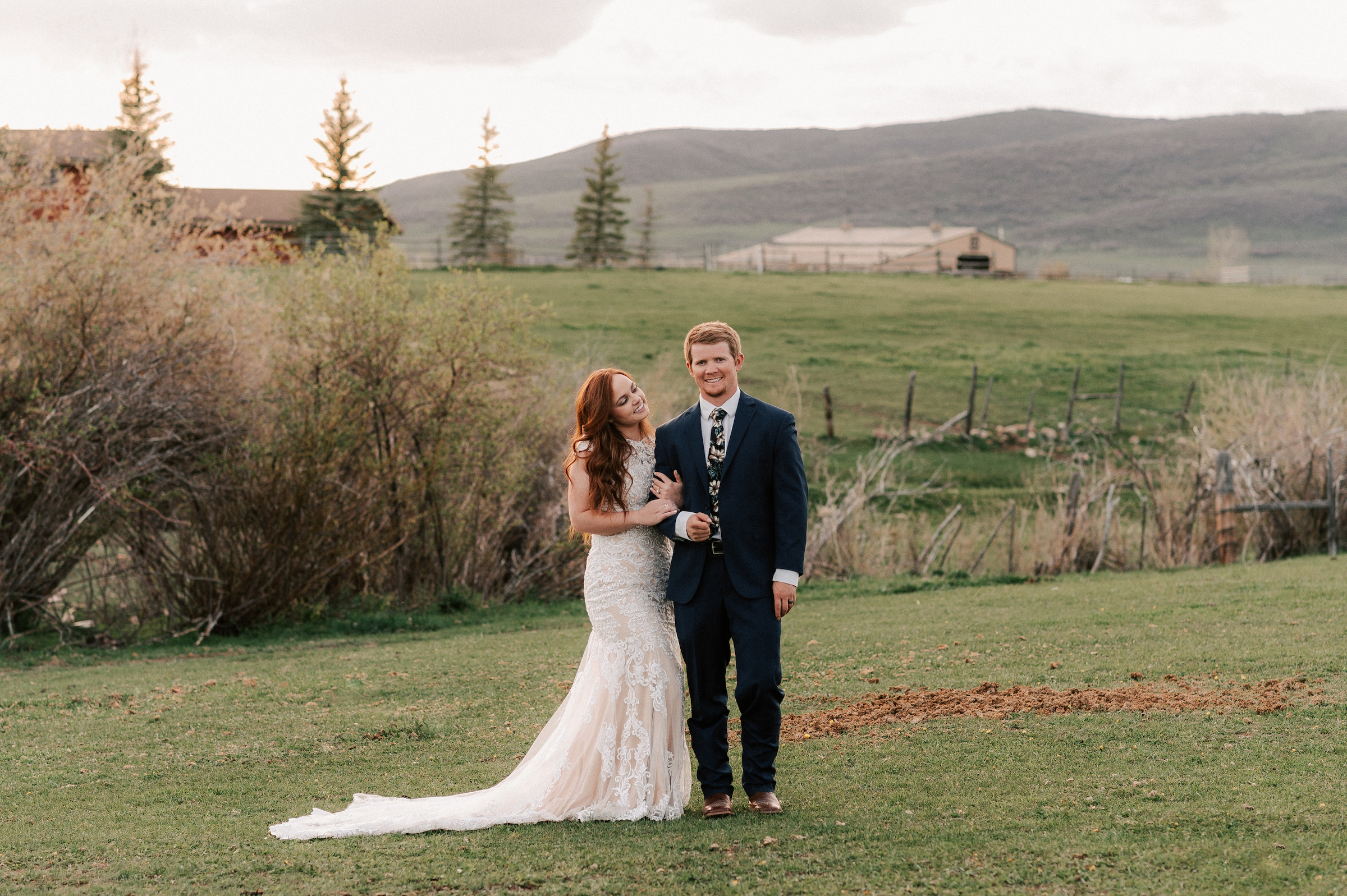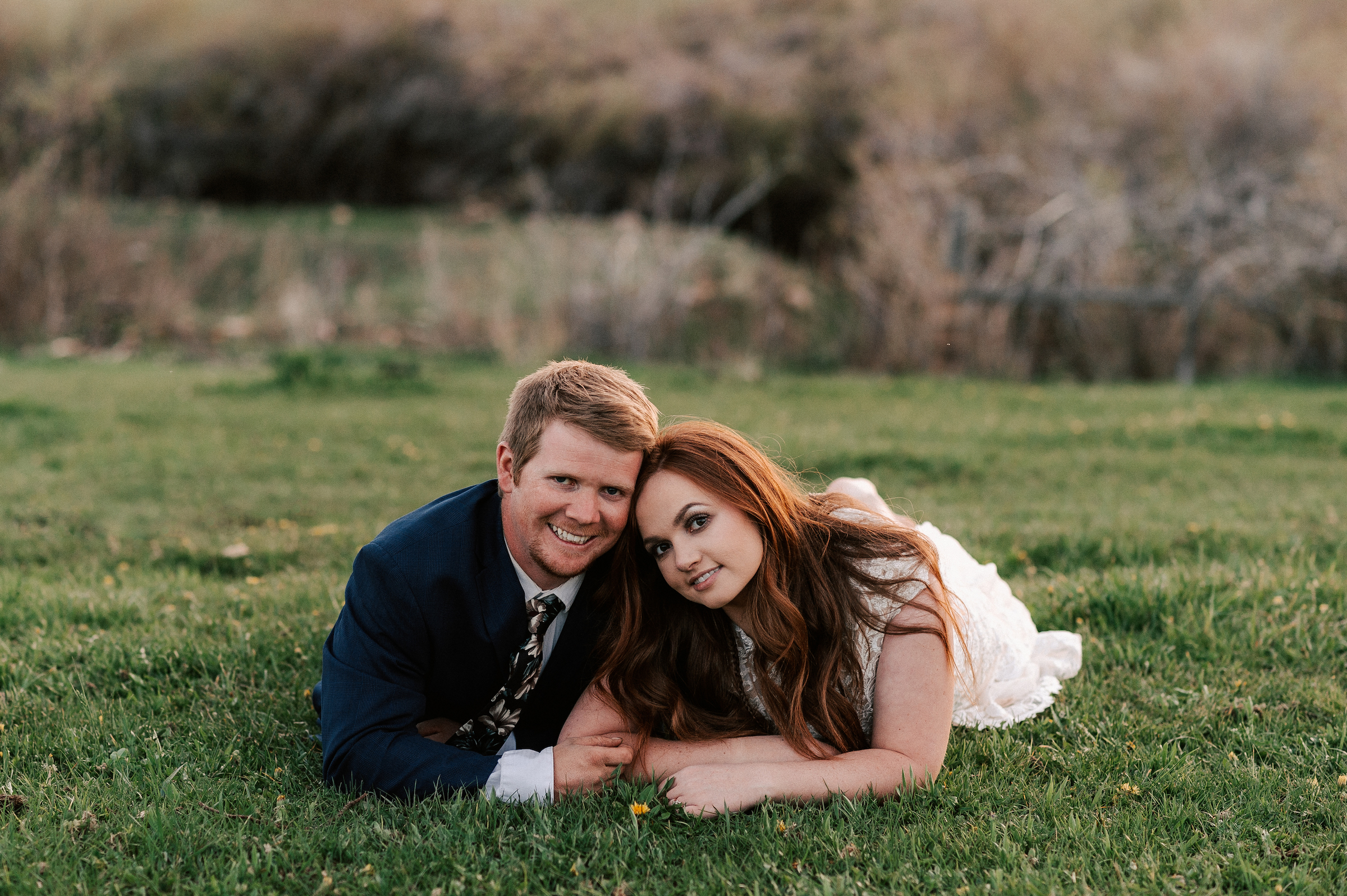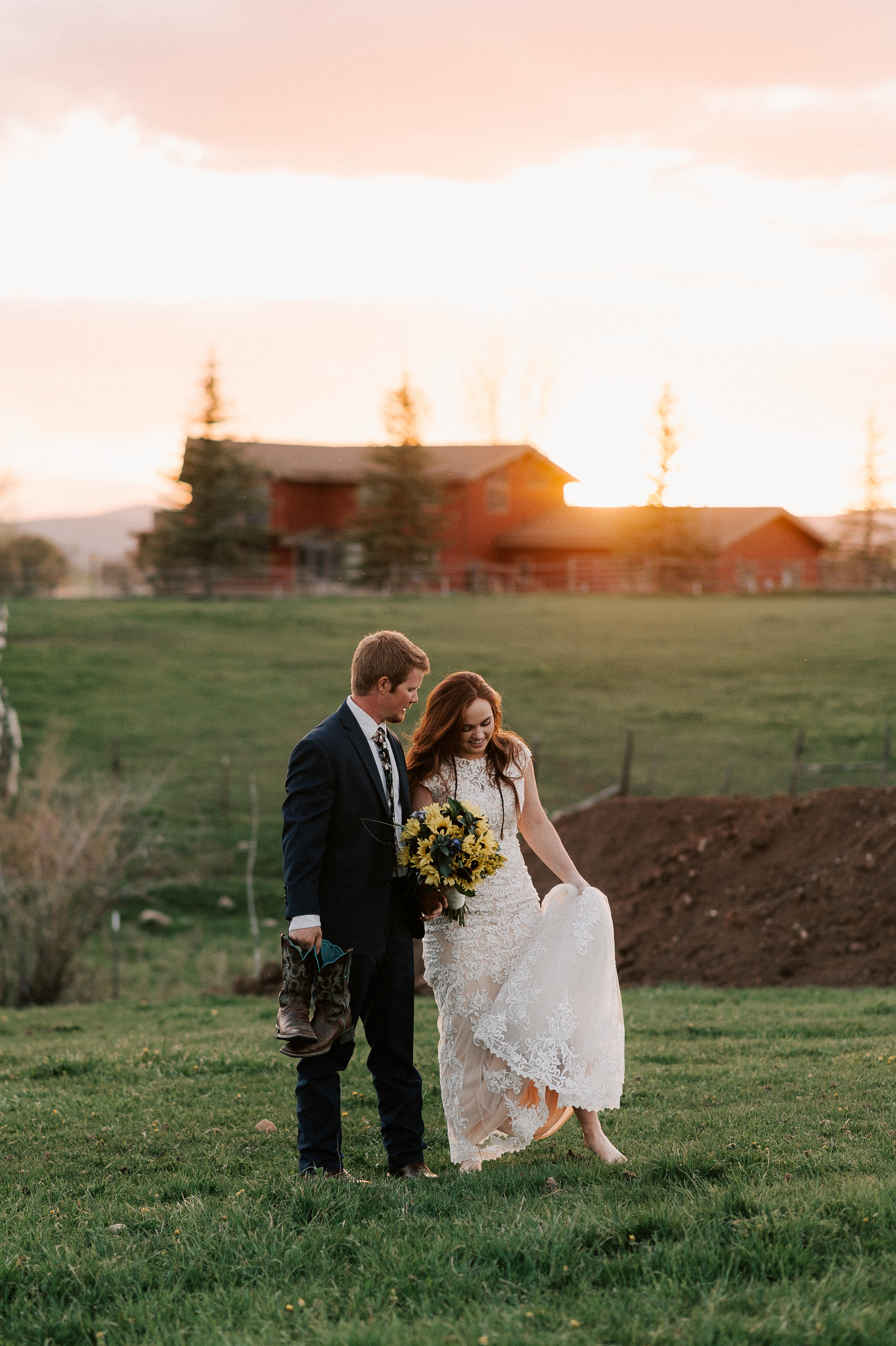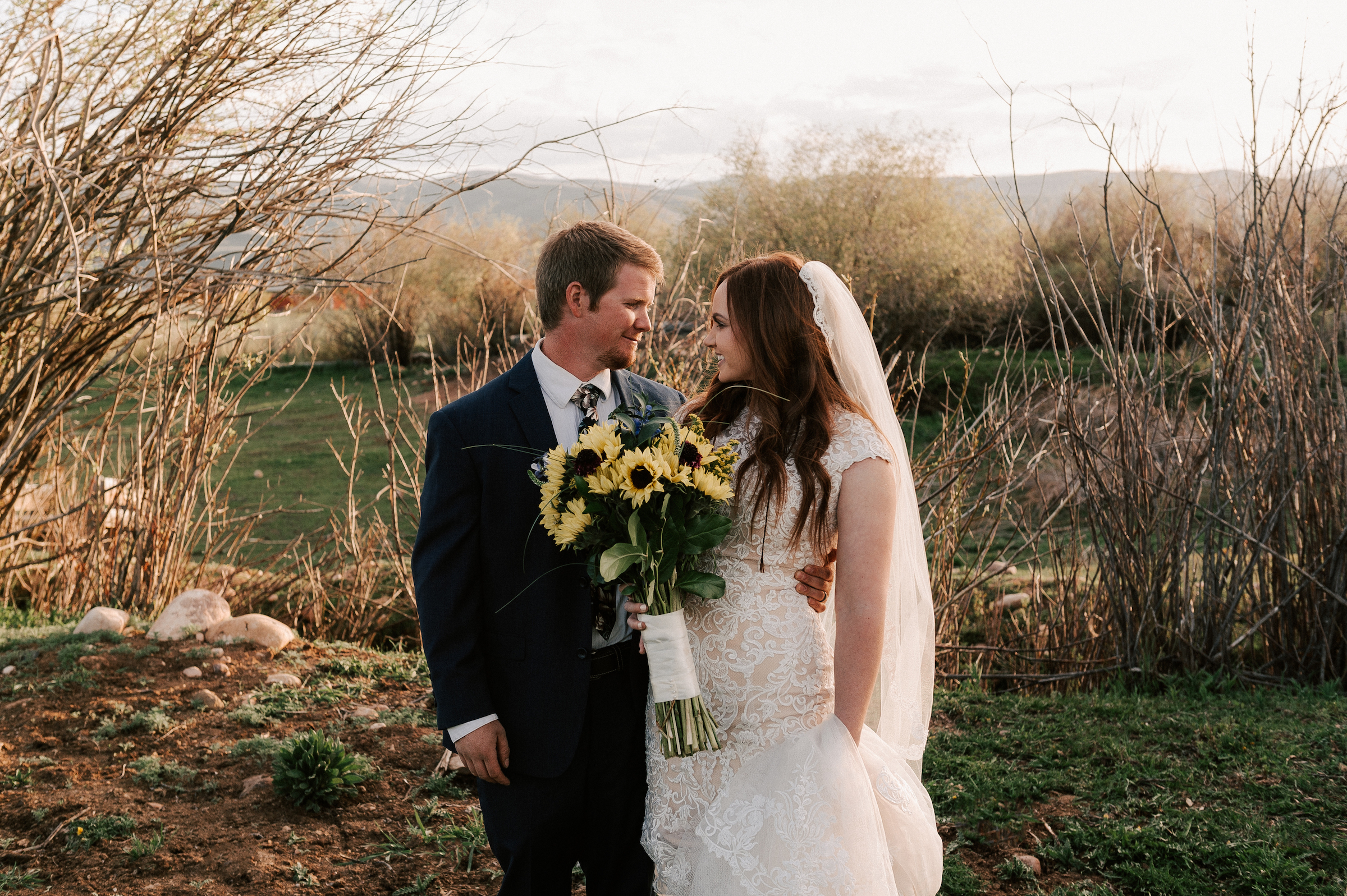 How did you meet?
Thomas and I met on a spring break trip down to Moab. I wasn't even going to go on the trip, but my roommate convinced me. It was originally going to just be a group of us girls, but my roommate heard one of her friends was going to be there for spring break as well with a group of friends, and they invited us to be a a part of their group. Thomas was in that group. The first time I ever saw him, he was being pulled through the dirt on a pair of skis, by a moped… 
What's your proposal story?
Thomas is from Kamas, UT. A beautiful little town out in the middle of nowhere. We liked to go horse riding in the mountains behind his house. One weekend we went to Kamas, planning to go riding, but then it snowed, a lot. We decided it wasn't the best idea to go riding, but Thomas was convinced we still needed to go see the horses (which were kept at our friend's house). As we pulled up to our friend's barn, the world was a winter wonderland, covered in a soft white blanket of snow. Confused, I followed Thomas inside the barn which is where the cows were usually kept. He turned to me and asked, "have you ever been up here?" as he disappeared into the loft. Not knowing I was supposed to follow him, I stood and waited where I was. A minute later I heard music. I was confused. Then I heard Thomas telling me I was supposed to follow him. As I climbed the ladder into the loft I could see twinkle lights and roses, overlooking a snow covered field. Still trying to grasp what was happening I turned around to see Thomas down on 1 knee, with an $8 Wal Mart ring in his hand.
What was your favorite part of the day?
My favorite part of the day was just the pure excitement. It actually started feeling real, we were getting married! Our smiles were so genuine because we were just that happy. We aren't serious people and we just couldn't stop laughing! It got us even more excited for our eternity together. 
Credits
All of the wedding pros who made it happen: