If you're dreaming of a Phoenix wedding with modern and minimalist vibes to match, look no further! We've rounded up the cream of the crop wedding with 25 close friends and family to help make your vision come alive. From the bride, Madeline's, timeless dress by Ines DiSanto and shoes from Jimmy Choo. And the groom, Jesse, designing his own custom suit get ready for some seriously swoon-worthy inspiration ahead!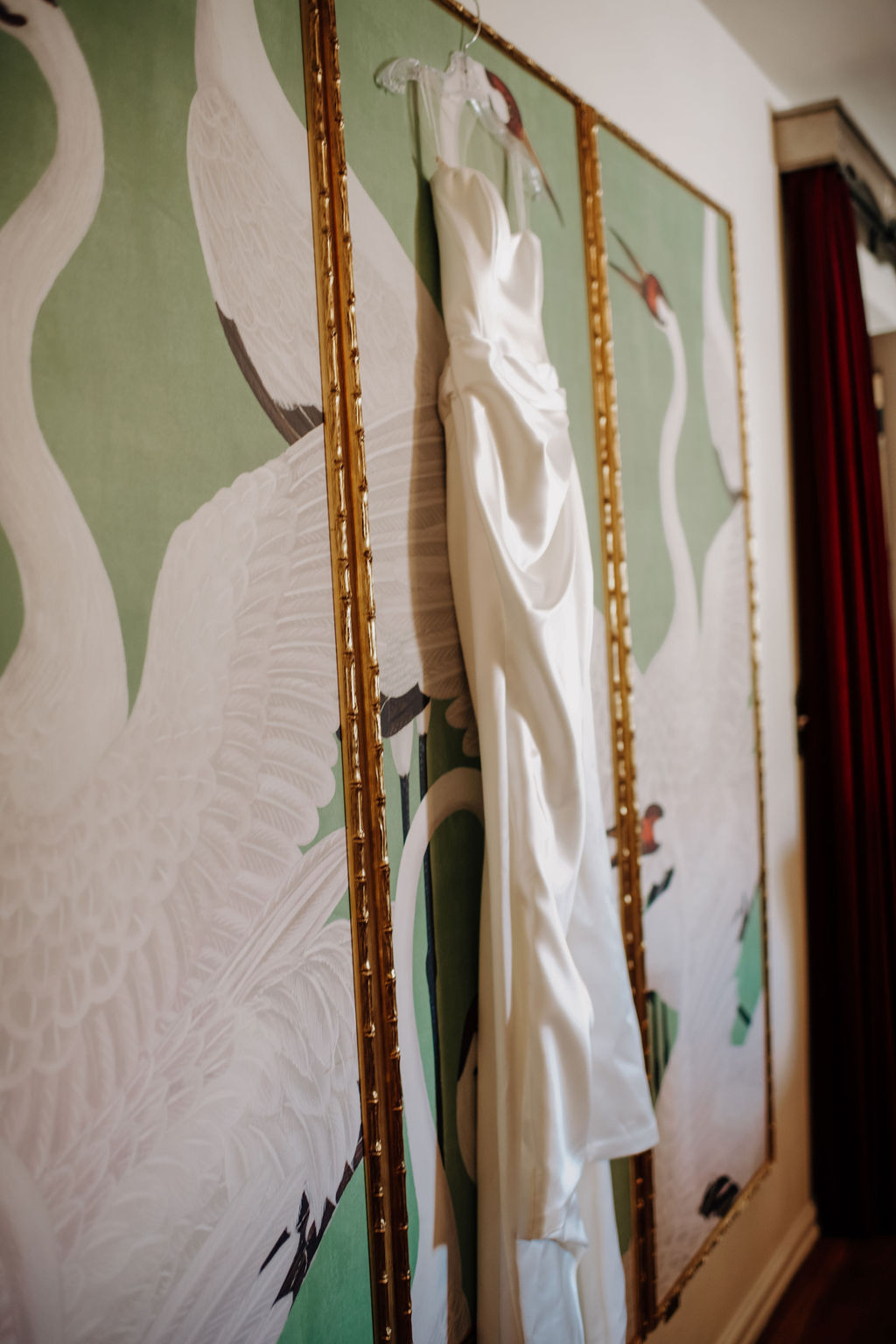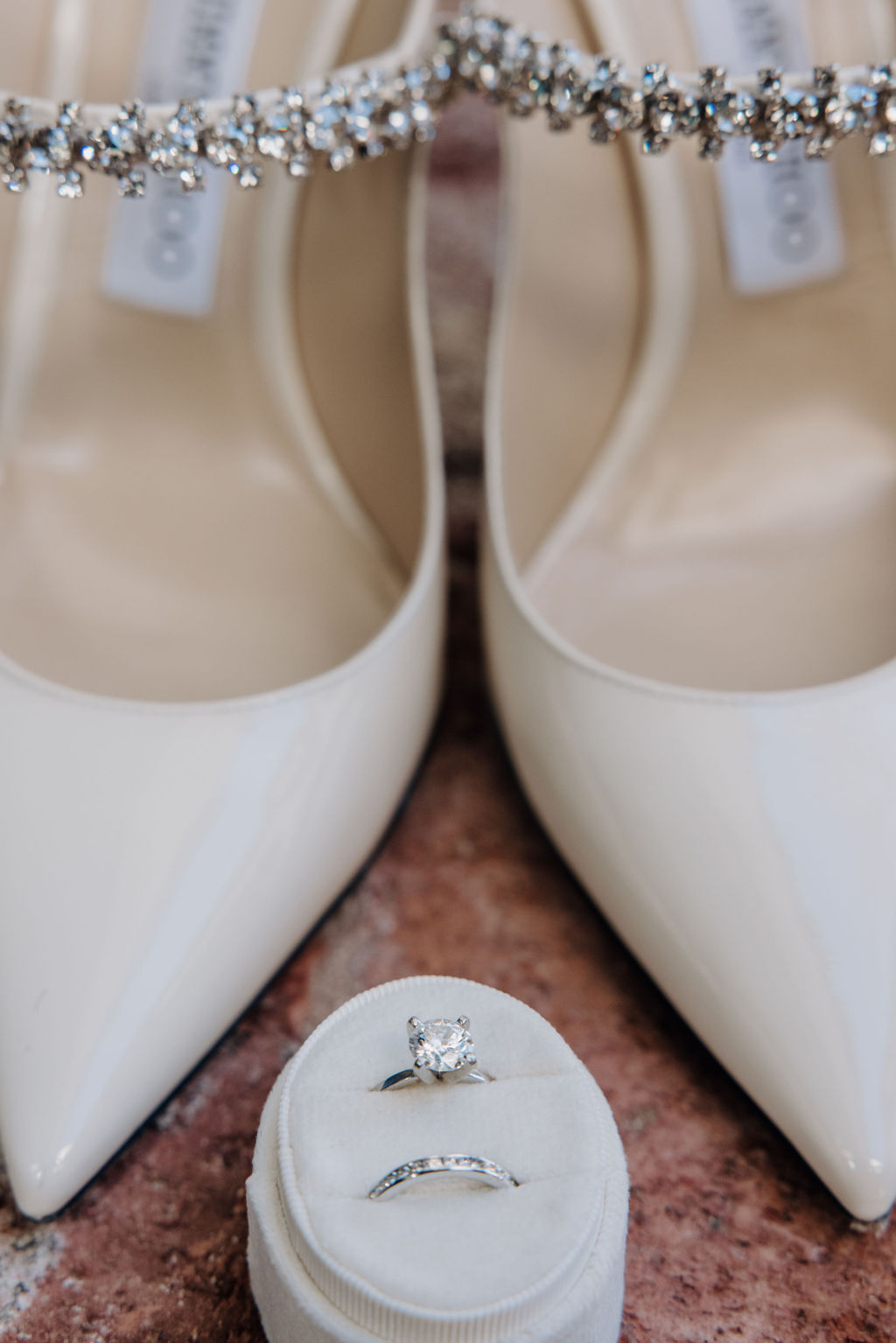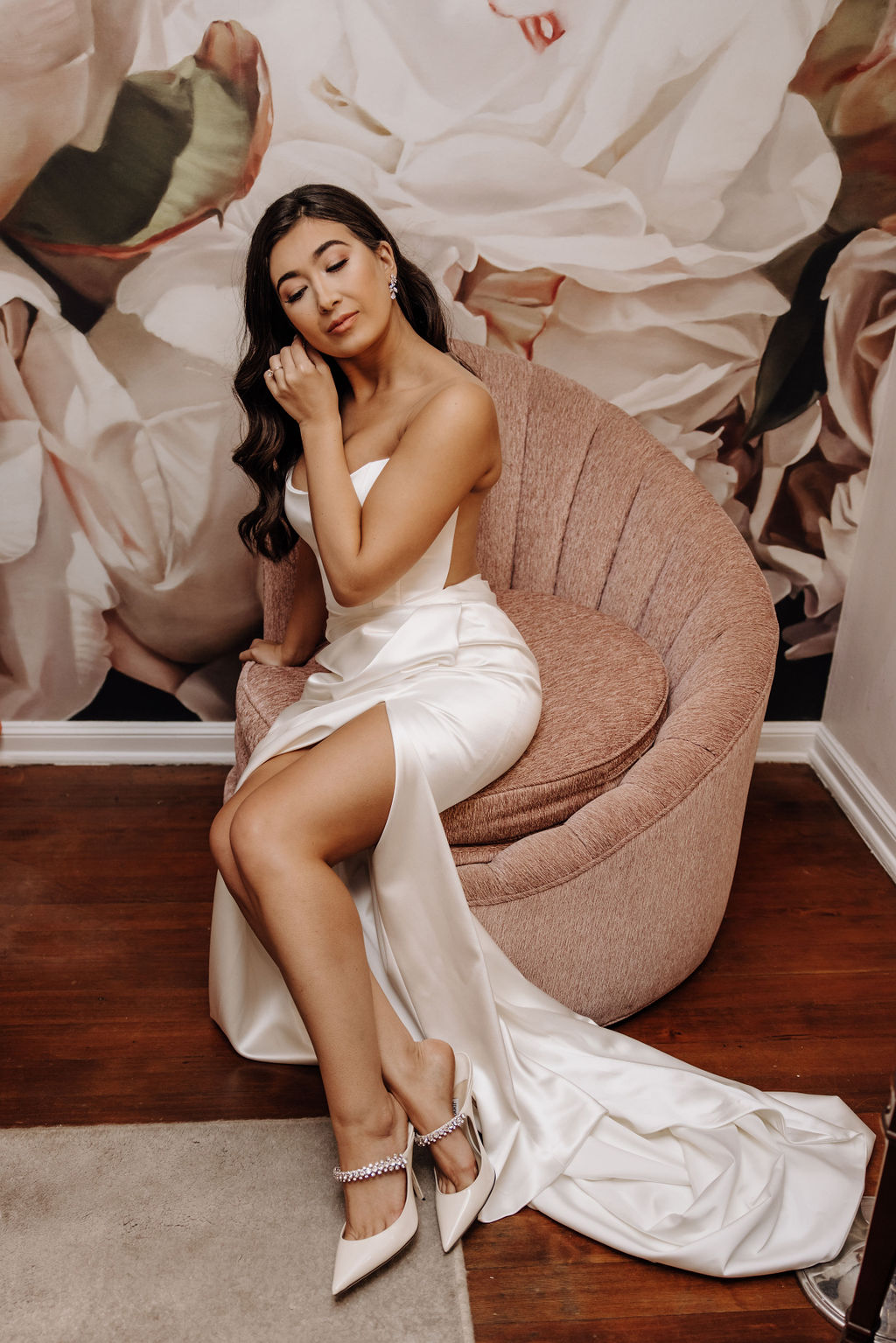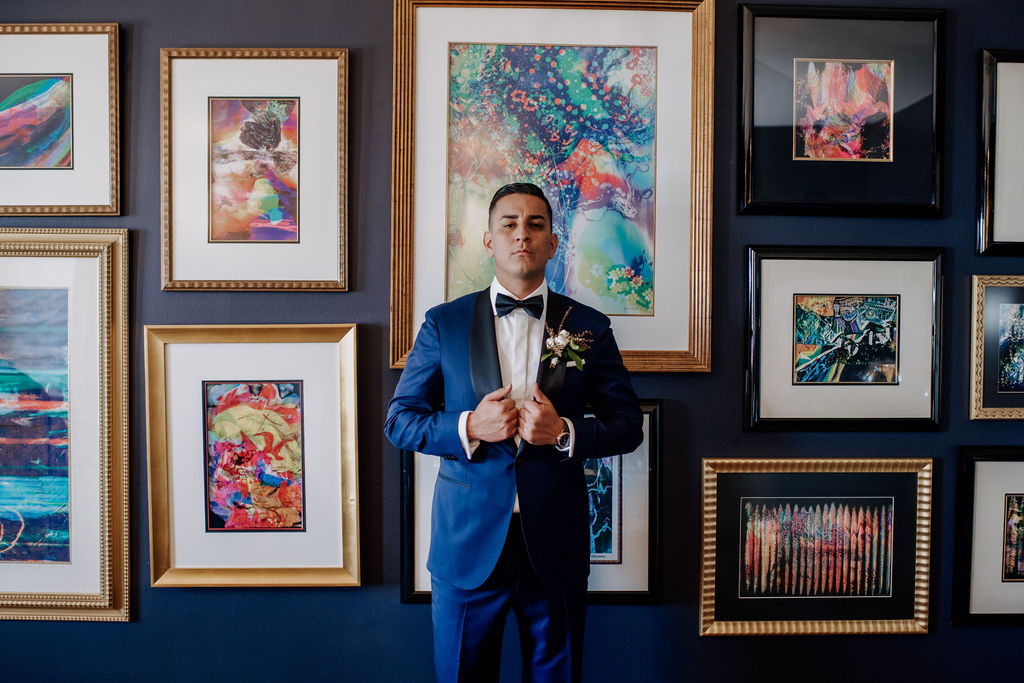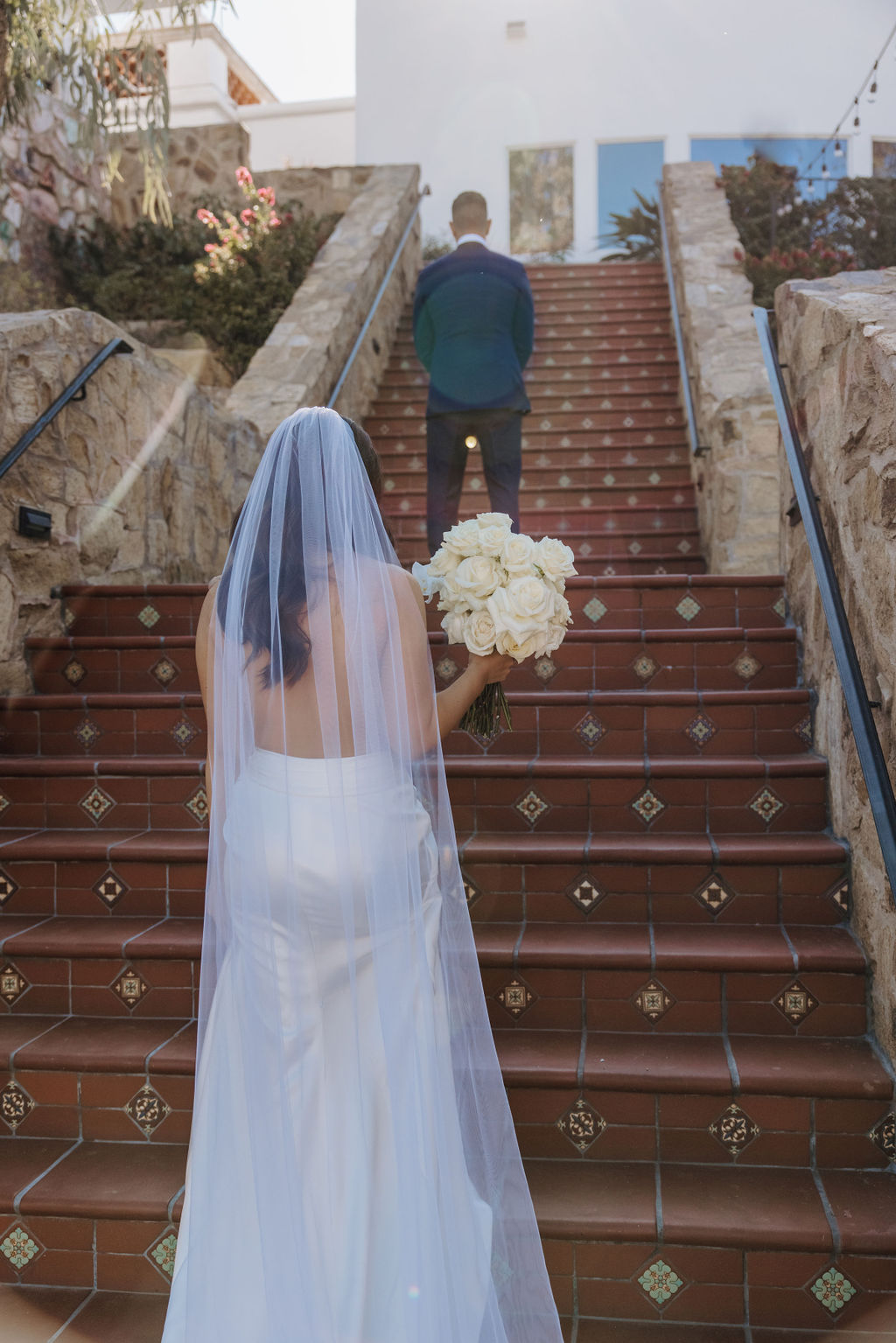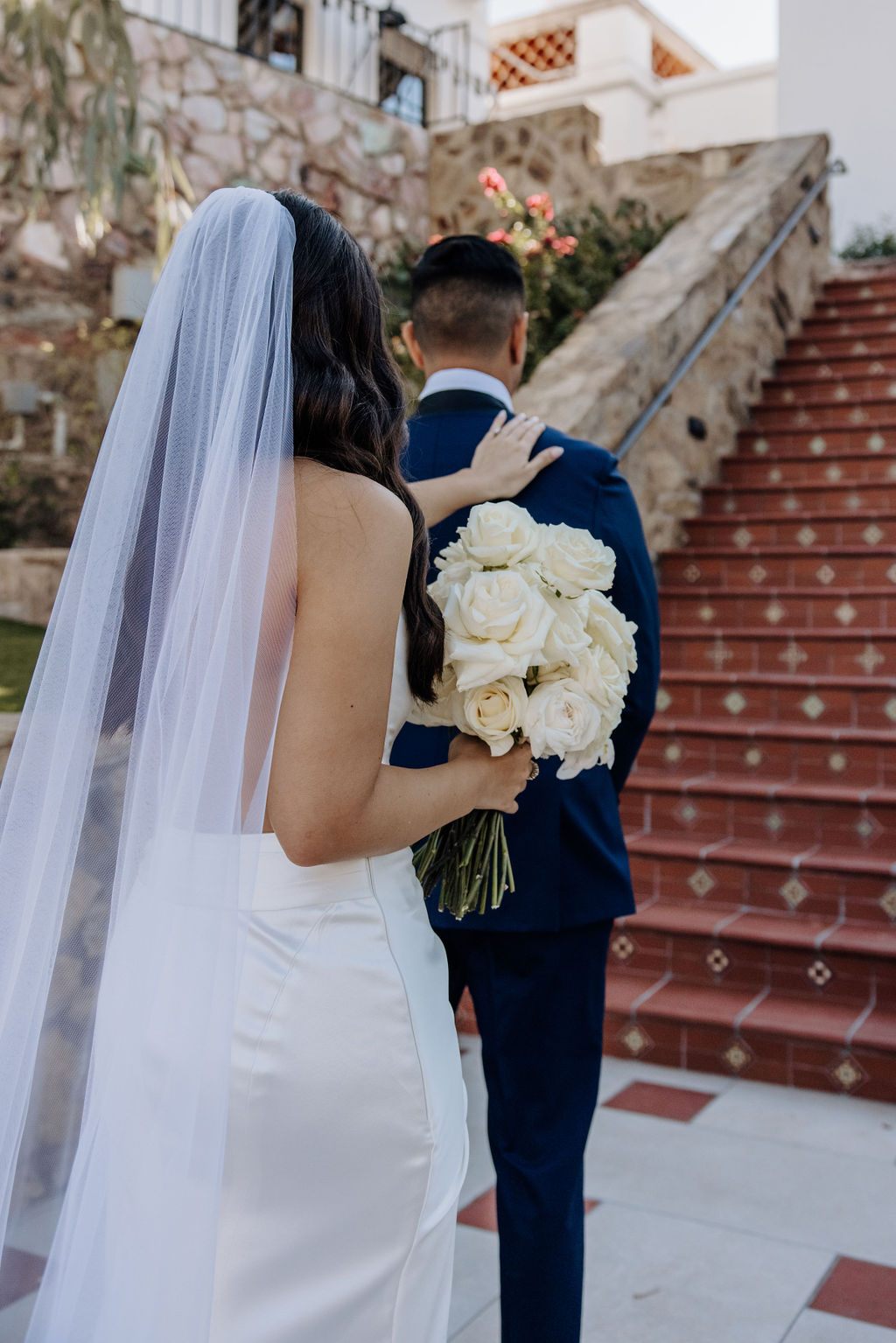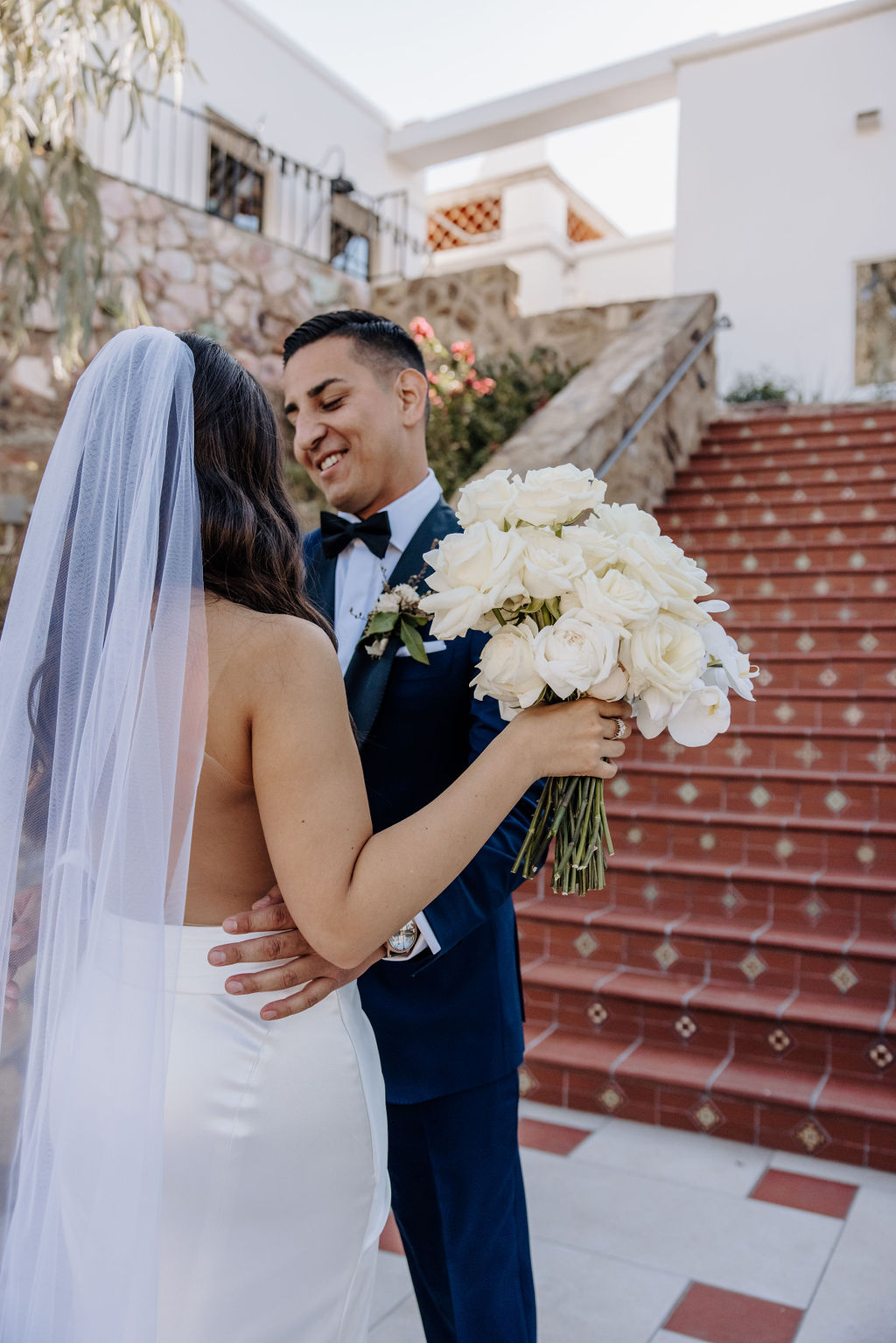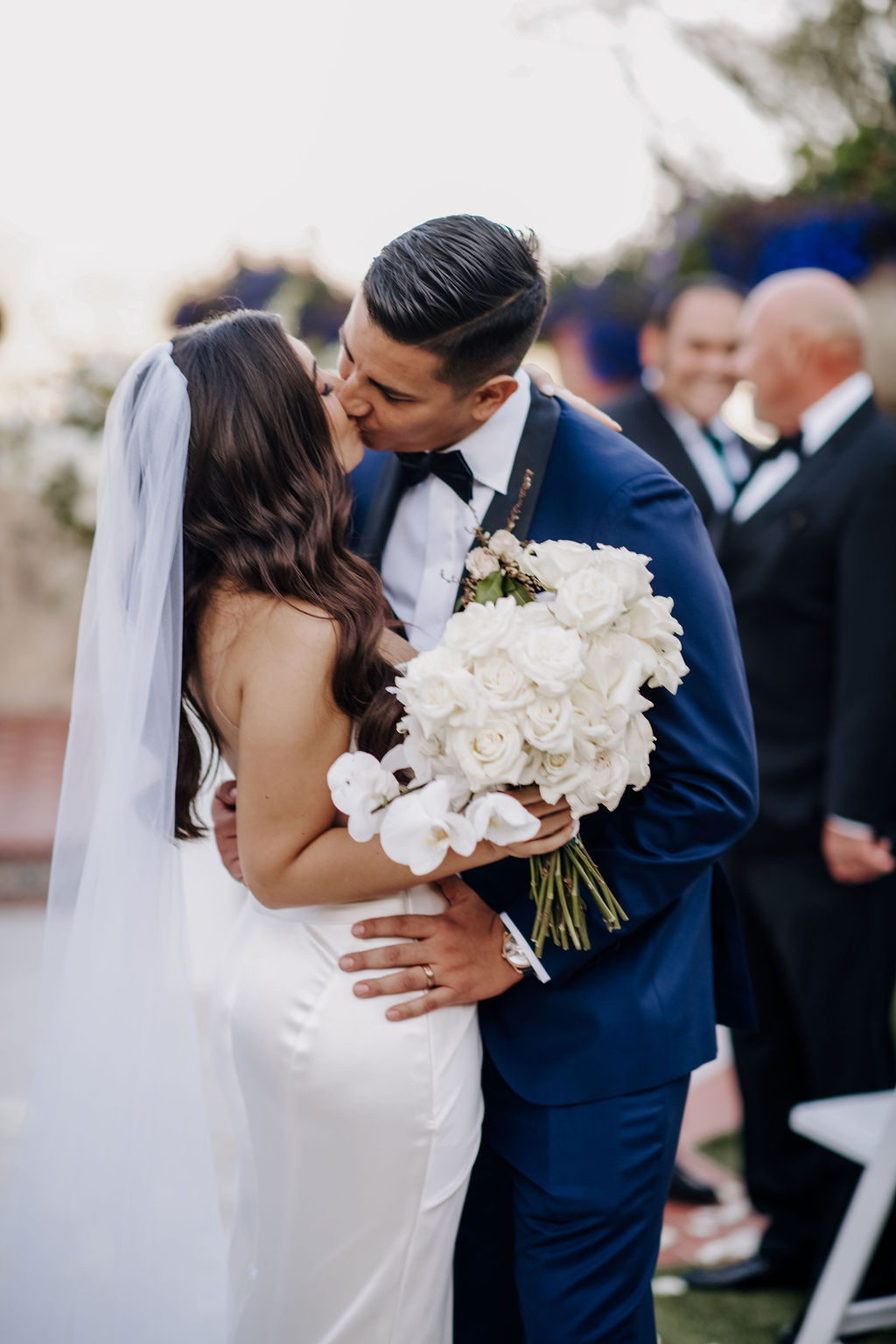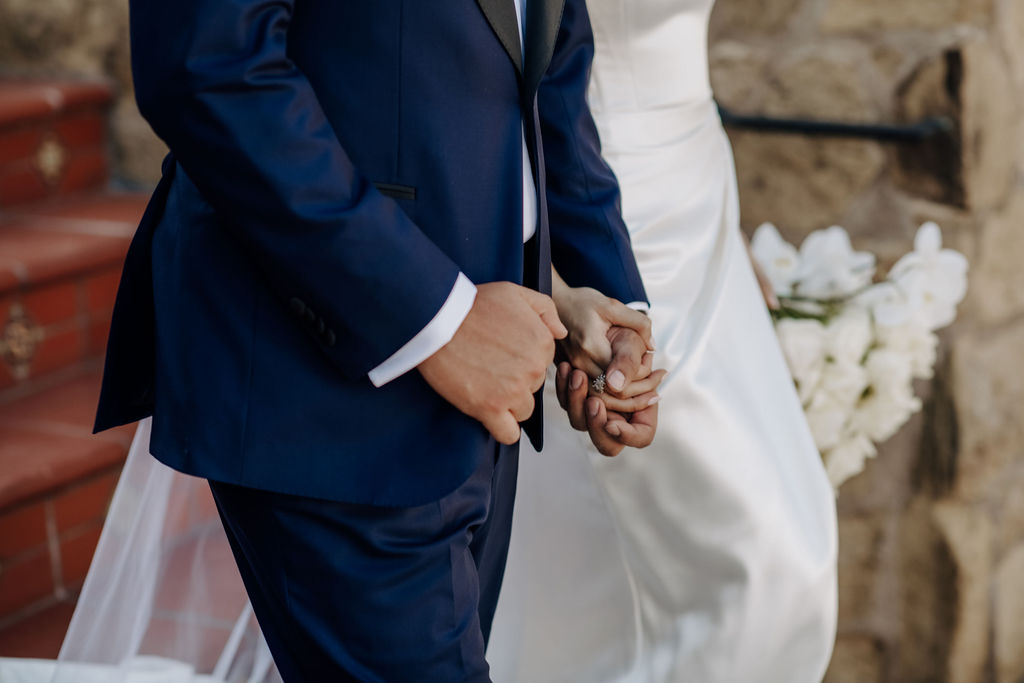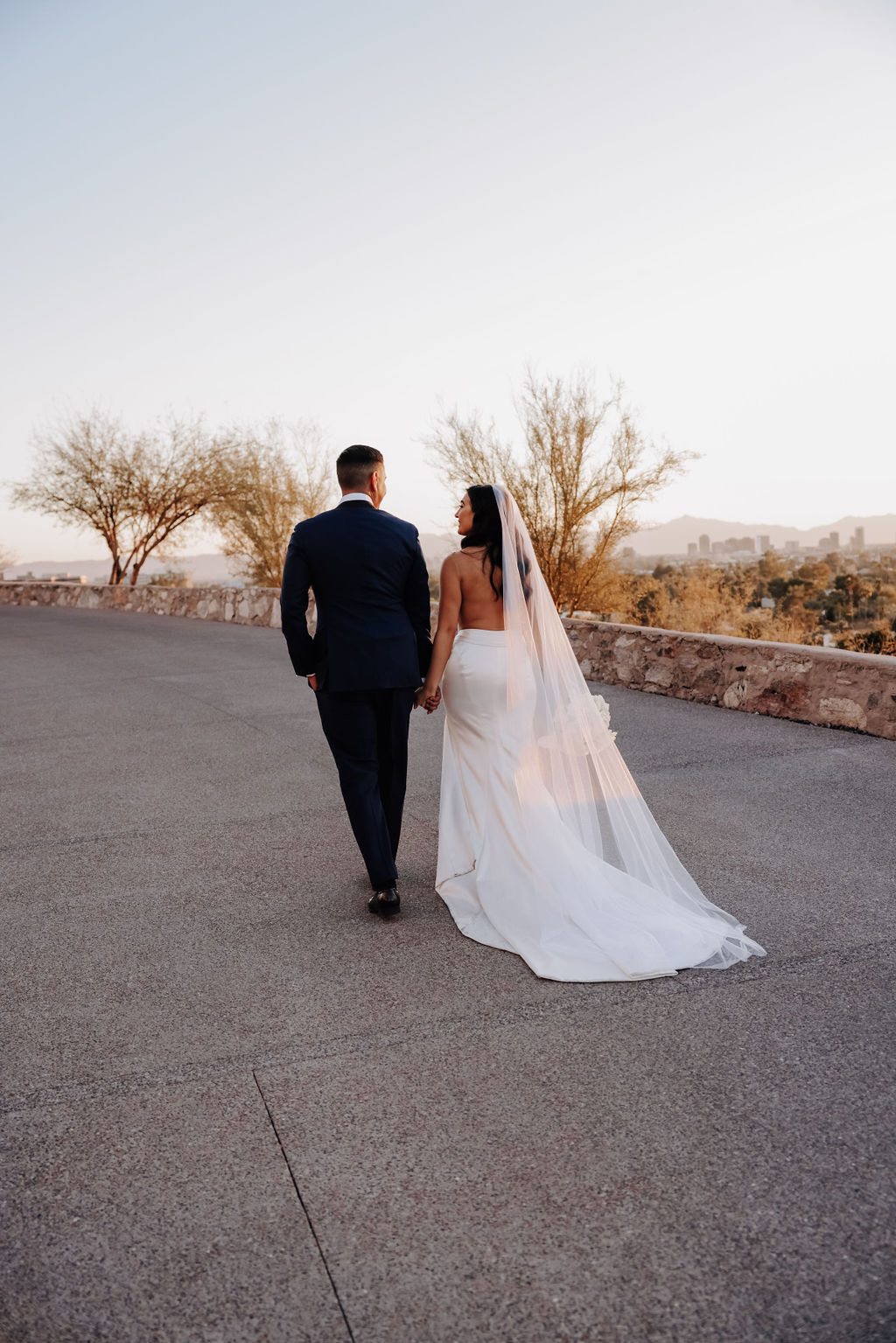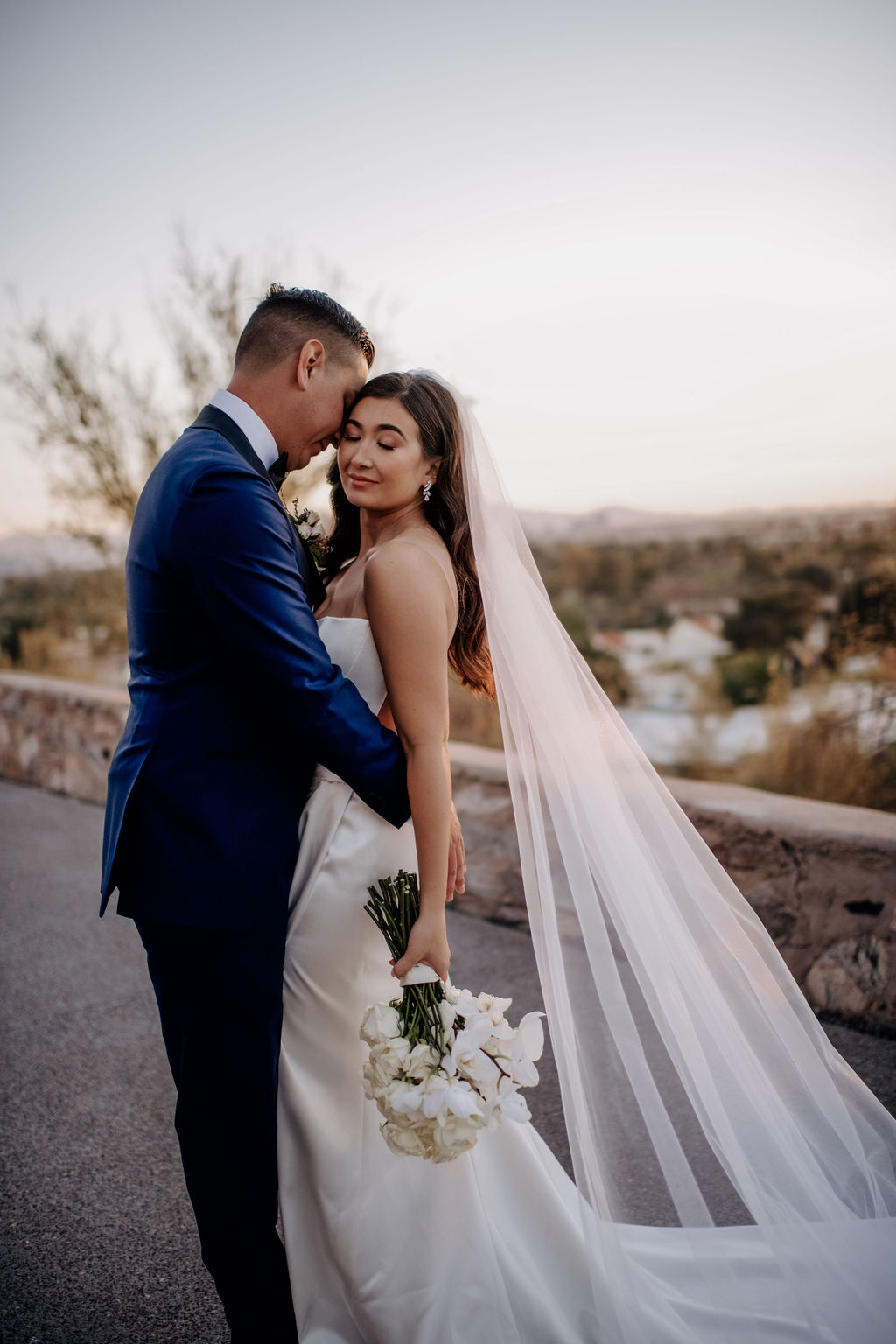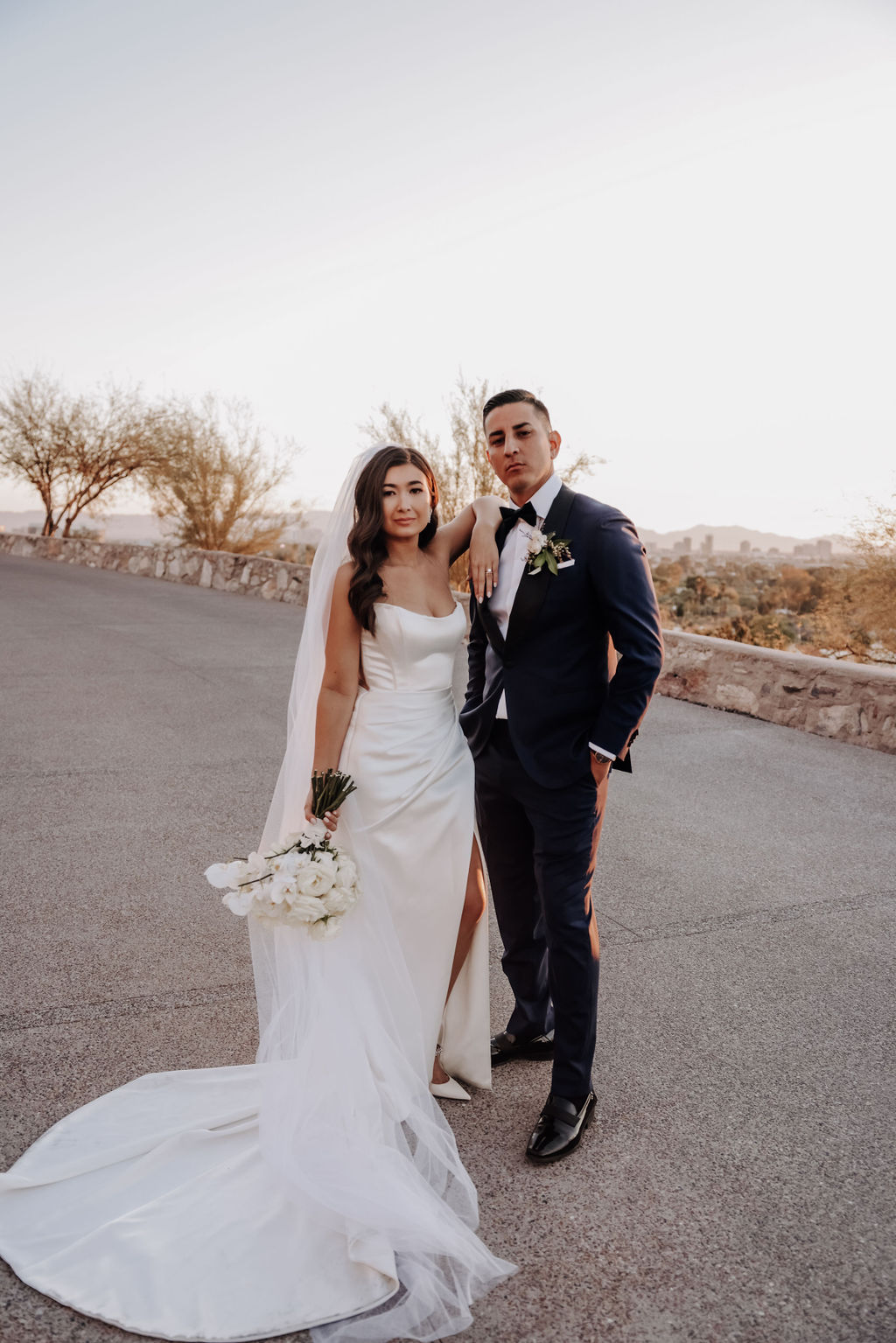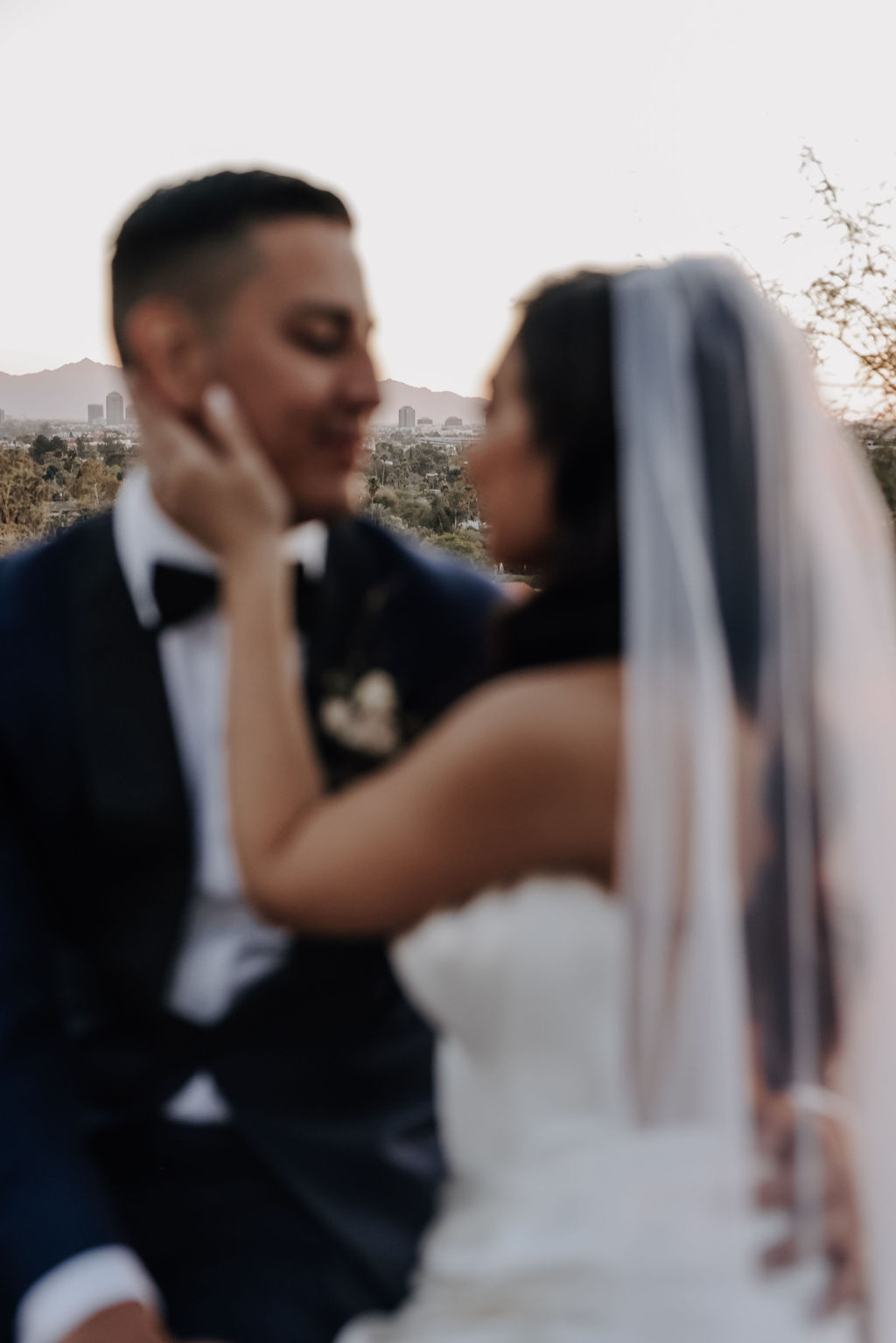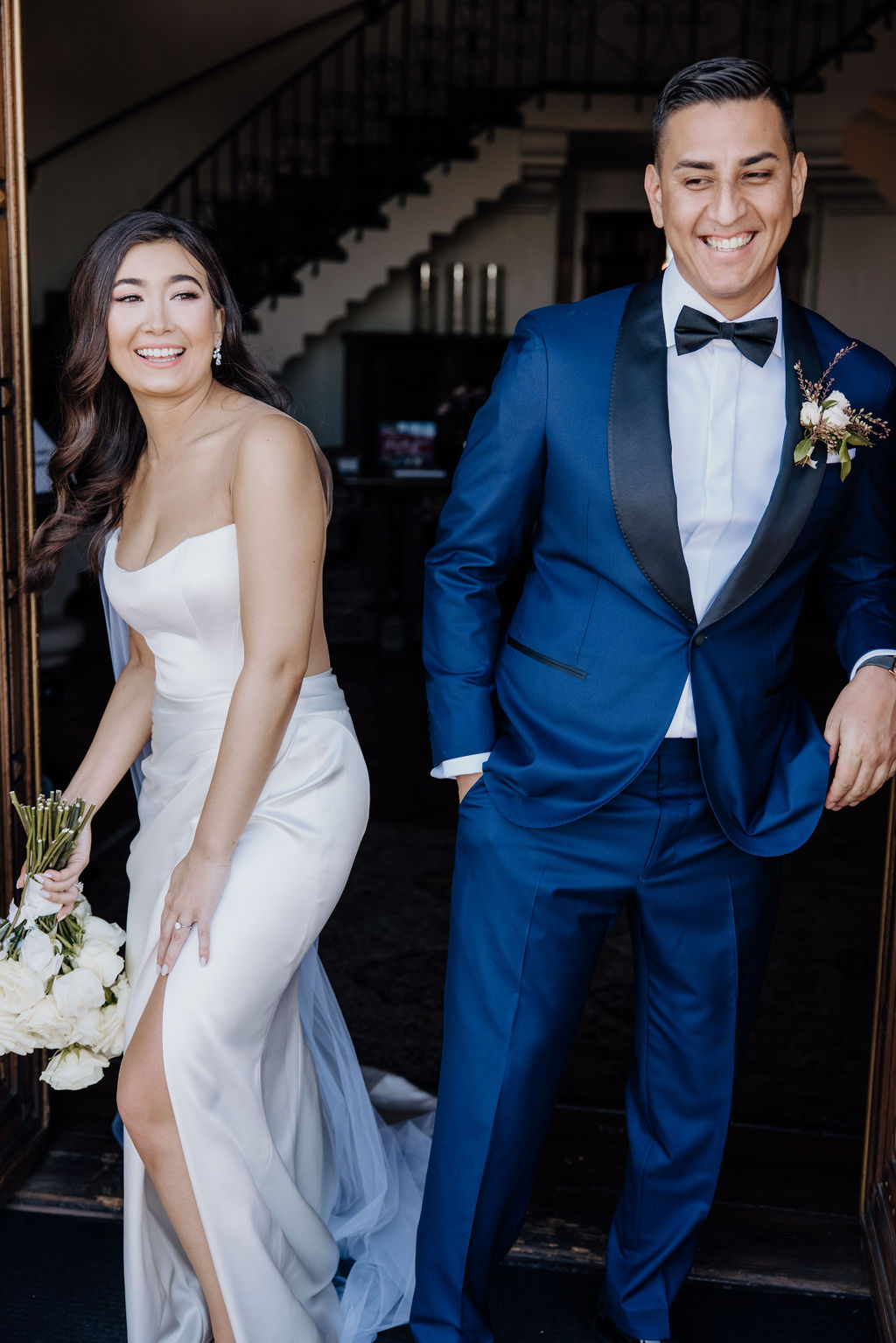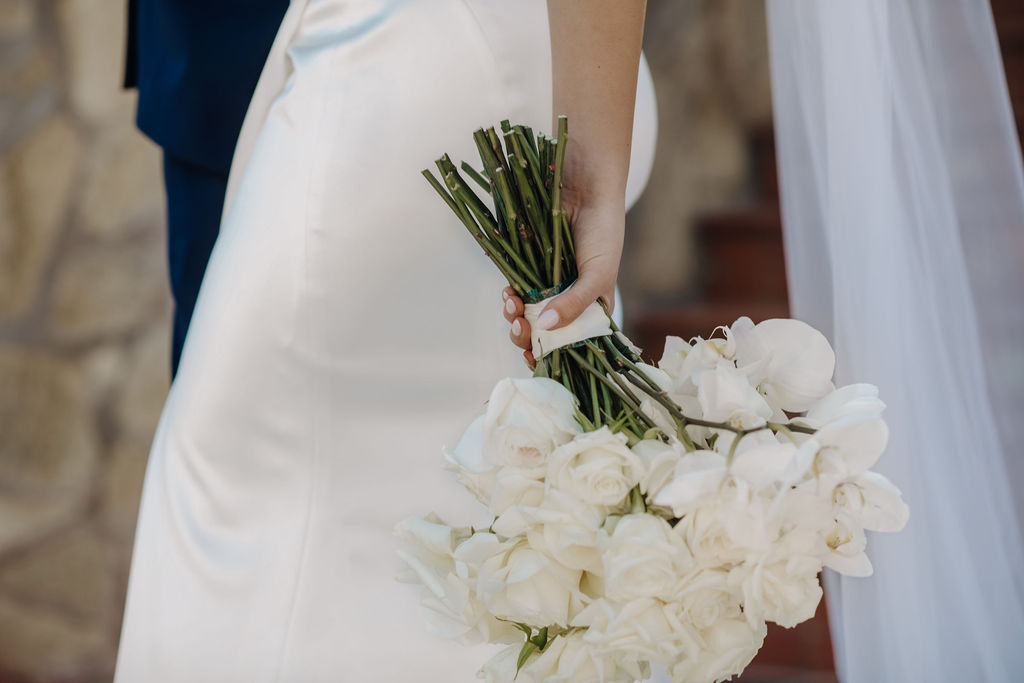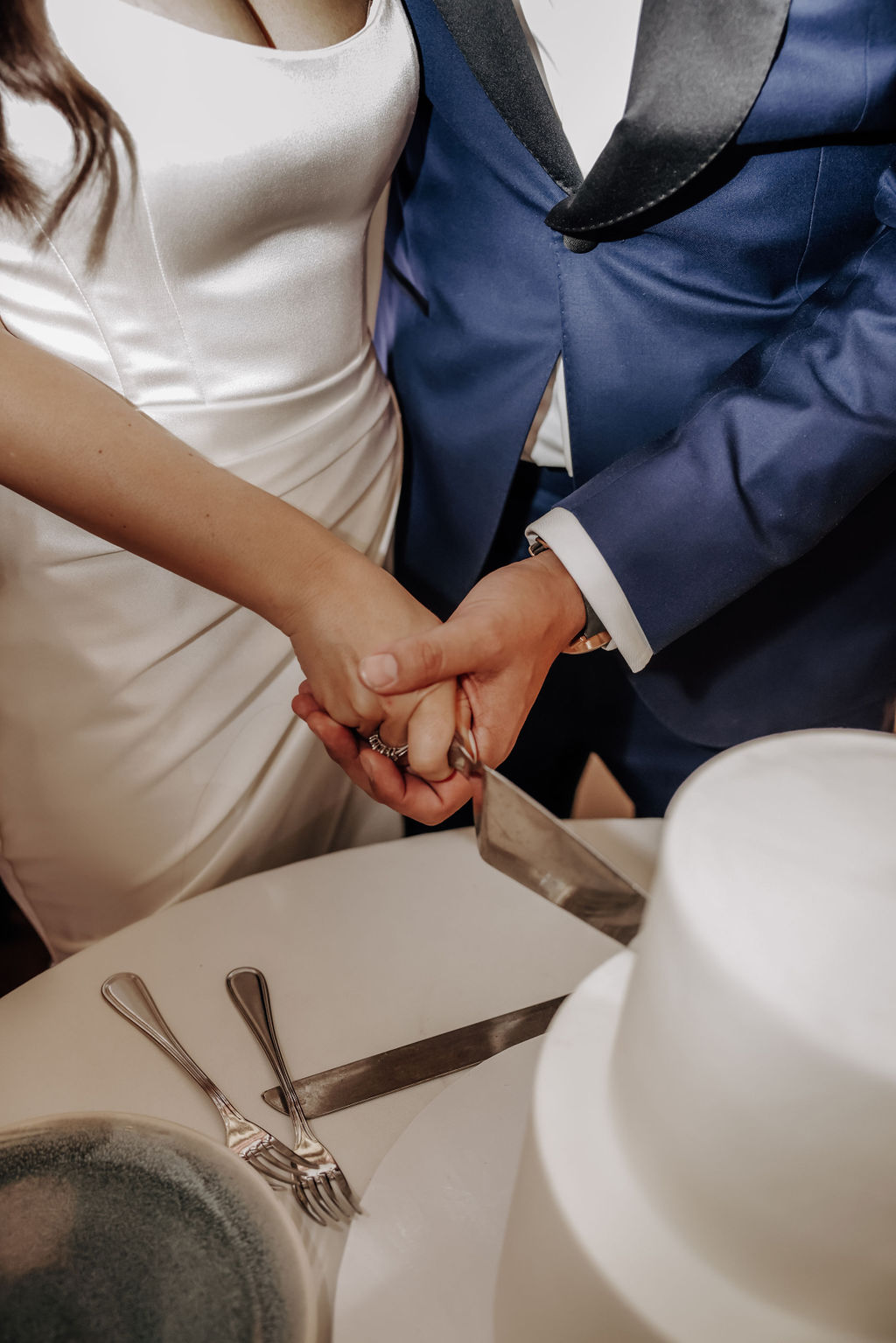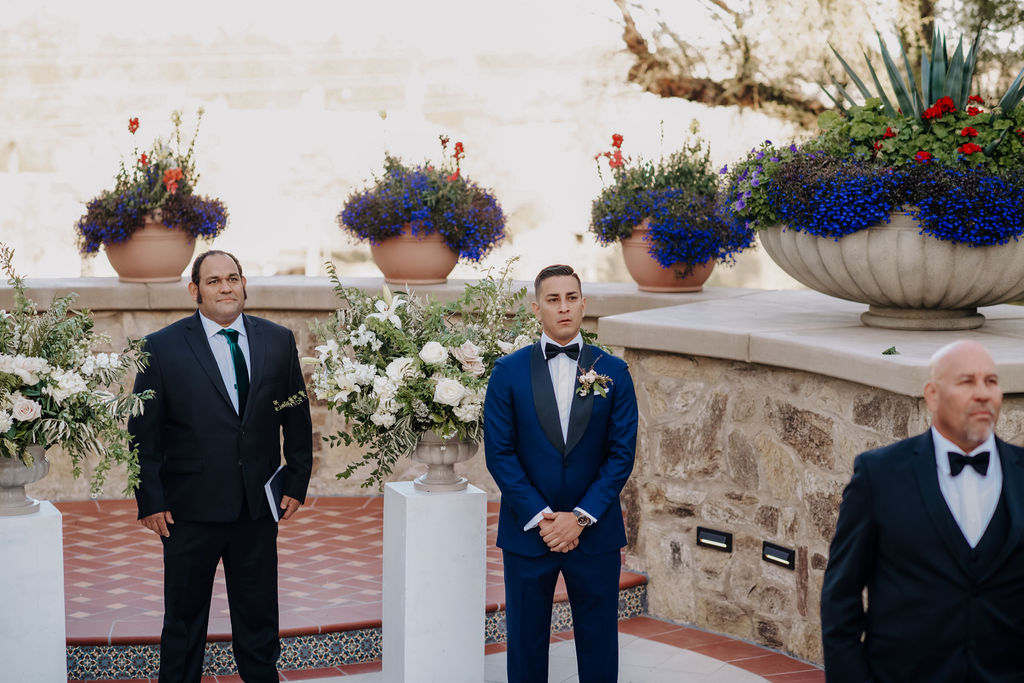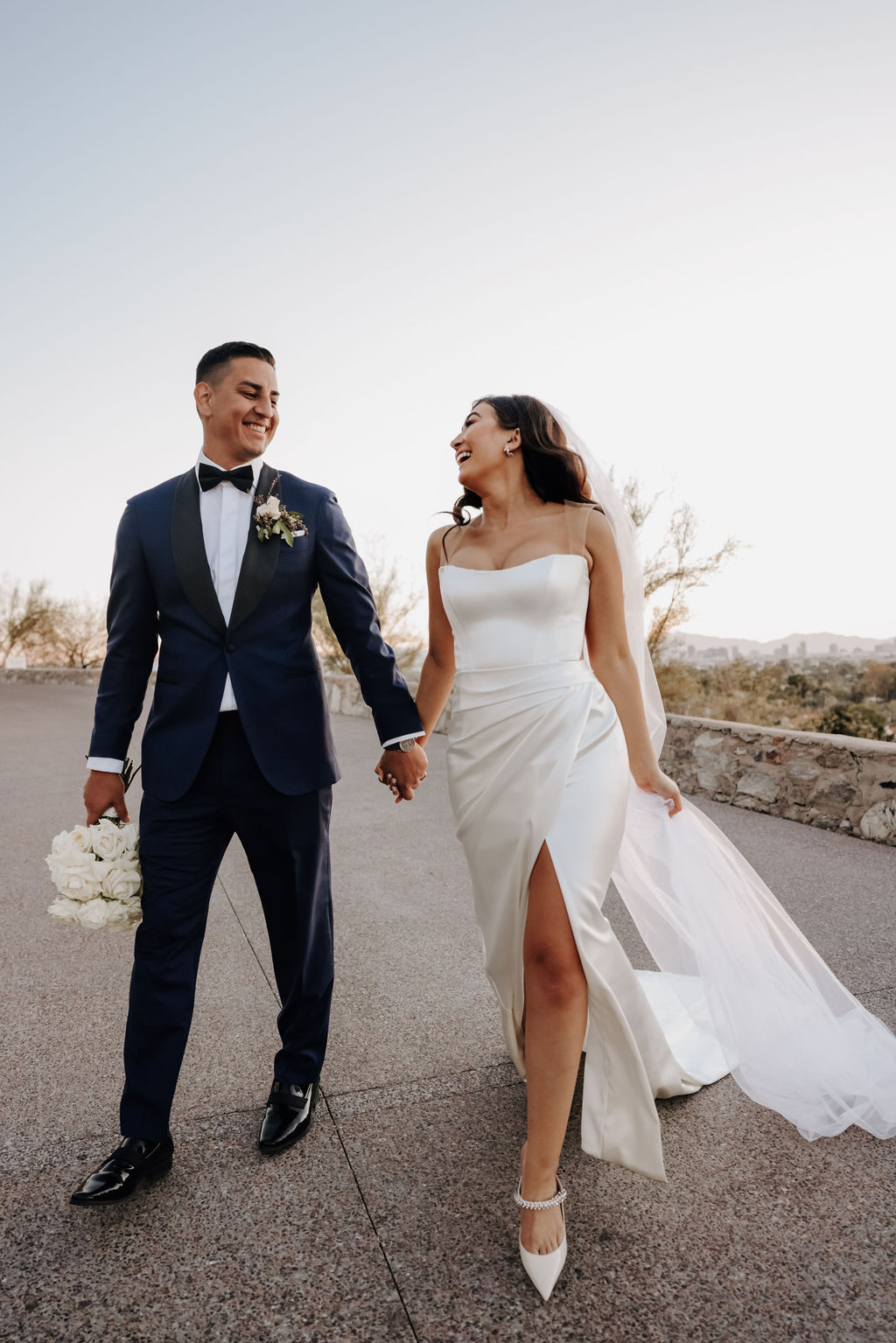 How did you meet?
Jesse and I met through mutual friends while we were both attending Arizona State University. We instantly hit it off, but we didn't stay in touch after our first meeting. We ran into each other a few months later and have been together ever since.
What is your proposal story?
Jesse and I planned a trip to the New England area before we were both set to start new jobs and embrace hectic schedules. One morning in Boston, we went for a walk to meet his parents at brunch (or so I thought). It was drizzling at the time and the city was quiet. We took a detour to visit a historic street, and while we were admiring the picturesque cobblestones and quaint surrounding neighborhood, he got down on one knee (in the rain) and proposed. He arranged for a photographer to capture the moment and we had impromptu photo shoot. It was intimate and perfect.
Tell us a little a bit about your wedding.
Jesse and I both come from large families. But for a variety of reasons, mostly financial, we decided to have a small wedding with just immediate family and few friends (our chosen family). We wanted something intimate so we decided on a short ceremony and dinner party. With only 25 guests we didn't want a DJ and the formal dances. The Wrigley Mansion is favorite spot of ours. It's a blend of architecture and history, two things we love. Not to mention, it's stunning. It was the perfect setting for our small ceremony and the food was amazing. Now whenever we go to the mansion for dinner or brunch we get to remember our special day.
Tell us about your attire choices.
I wanted a timeless dress. Simple, elegant. I instantly fell in love the Margot style by Ines DiSanto. It was absolute perfection. And as a shoe fan, I couldn't get married in anything other than Jimmy Choo.
Jesse designed is own custom suit. He loved picking out the colors, lapel shape, style. And he looked darn Handsome (in my opinion).
What was the most important to the two of you while planning? Was there anything that you chose to splurge on or skip?
The most important thing to us was keeping things as simple as possible. We both have demanding jobs and we managed to throw our wedding together in 4 months. We wanted stunning photos and special memories, and the rest just sort of came together.
What were your favorite parts of the day?
The whole day was magic. We both enjoyed getting ready with our friends and family, the first look was special, walking down the aisle with my dad was a highlight, the gorgeous cocktail reception with perfect harp and vocal music setting the tone was fantastic, and the dinner reception was everything we wanted—great food, endless cocktails, and good company!
Tell us about your wedding flowers.
We wanted to stay simple with the flowers, just single white roses set with candles along the reception table and a beautiful white bouquet.
Tell us about your wedding cake.
Staying with the simple elegance theme, we had a two tier white cake with a live flower Element. Nothing fancy, but beautifully timeless (and delicious).
What did you do for favors?
We have instant cameras throughout the reception area so people could take pictures and create a photo album of the night (in lieu of a guest book). At the end of the night we raffled off the cameras for a few lucky guests to take home.
Do you have any advice for couples planning their weddings now?
Stay true to what you want and what you need to make your day fit your personality, budget, and schedules. There are a lot of pressures, but it's your day and you want to remember it fondly, not with regrets.
Credits
All of the wedding pros who made it happen: