What could be more fun and spontaneous than a marriage at the Little White Wedding Chapel in Las Vegas? While today's wedding wasn't an elopement, it channeled the same free-spirited energy. The couple planned a fun and laid back day of celebrations – starting the afternoon off with colorful pre-ceremony couple portraits in downtown Vegas, with Carrie Pollard. 

Inside the Little White Wedding Chapel, with 70 of their closest friends and family, Marie and Josh tied the knot. The room was lush with velvet sofas and that 'larger-than-life' Vegas flair. With double the Elvis energy, the couple was serenaded by an impersonator and their best friend (who dressed up as Elvis, too!) Finishing the day off, guests attended the MGM Skyline Terrace with traditional Filipino lumpia, a pig roast, finger foods, and beverages flowing all night.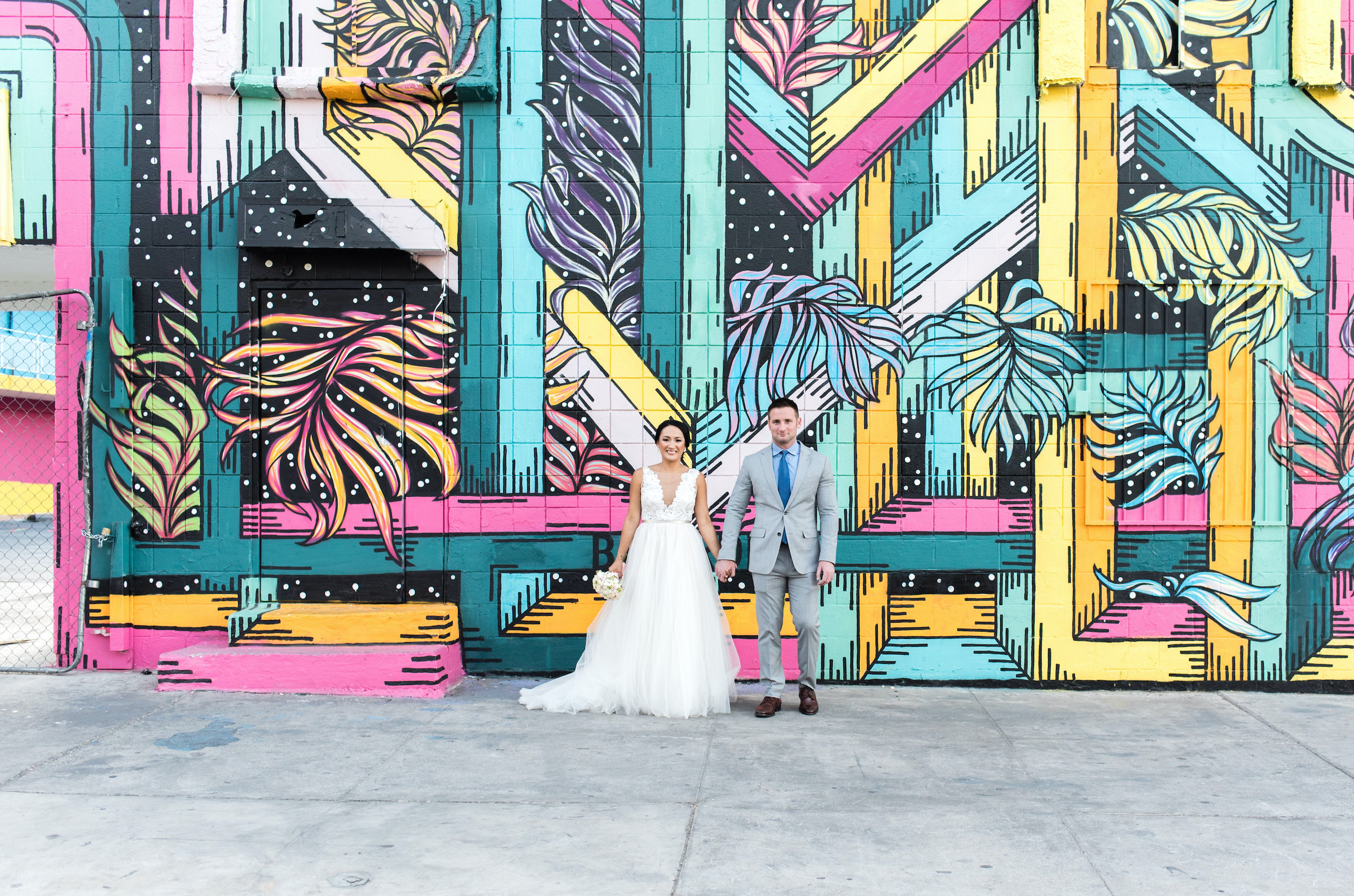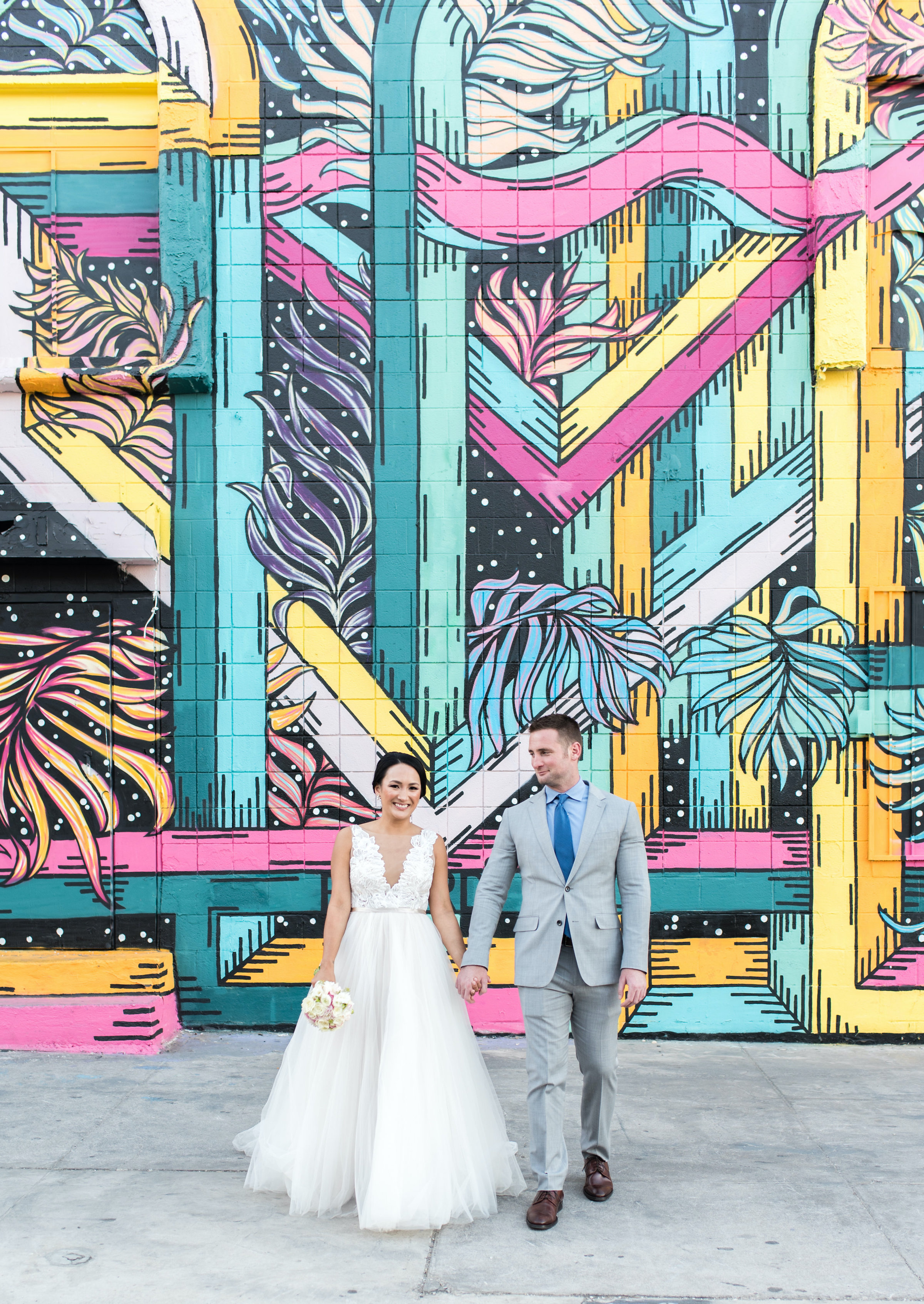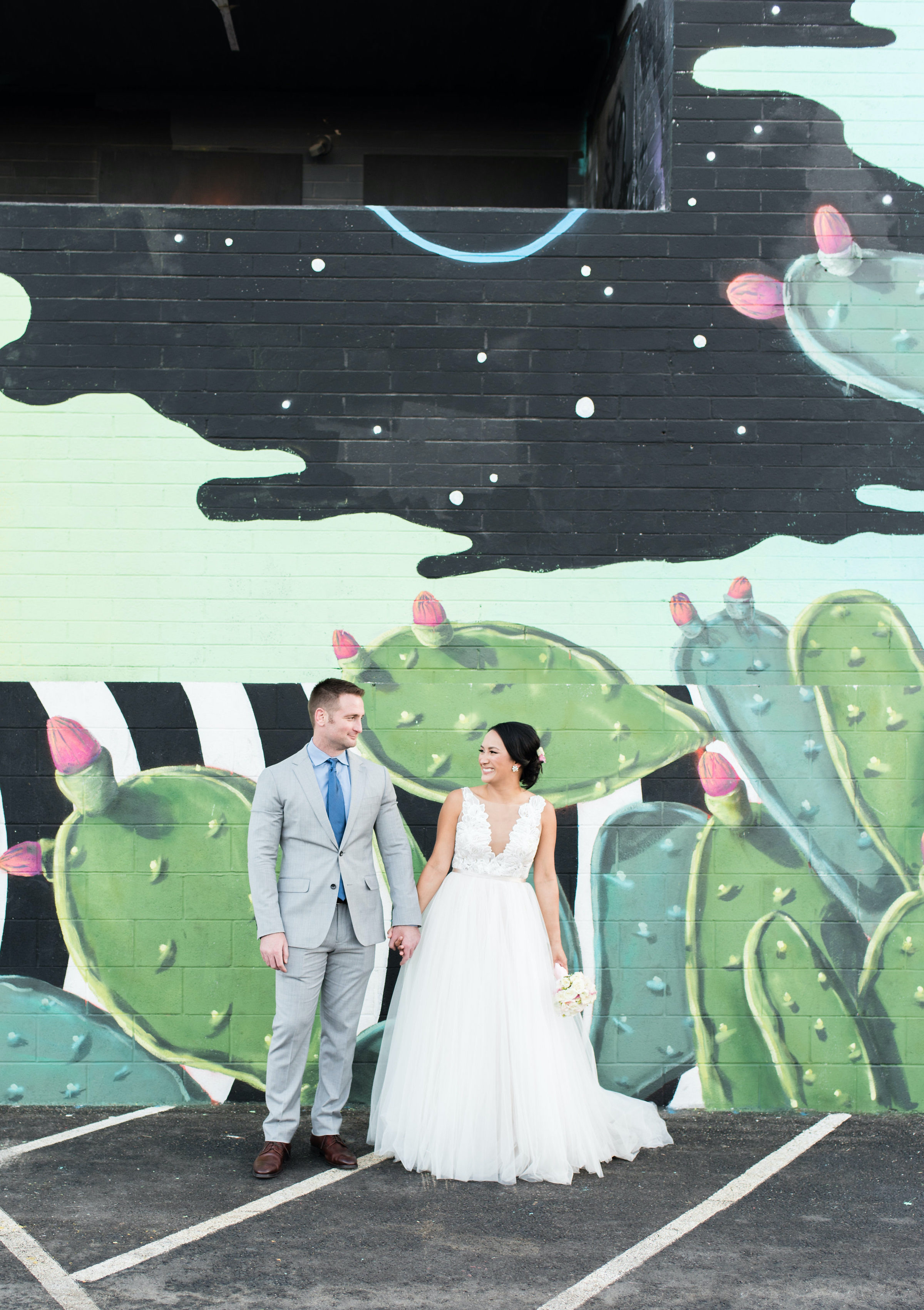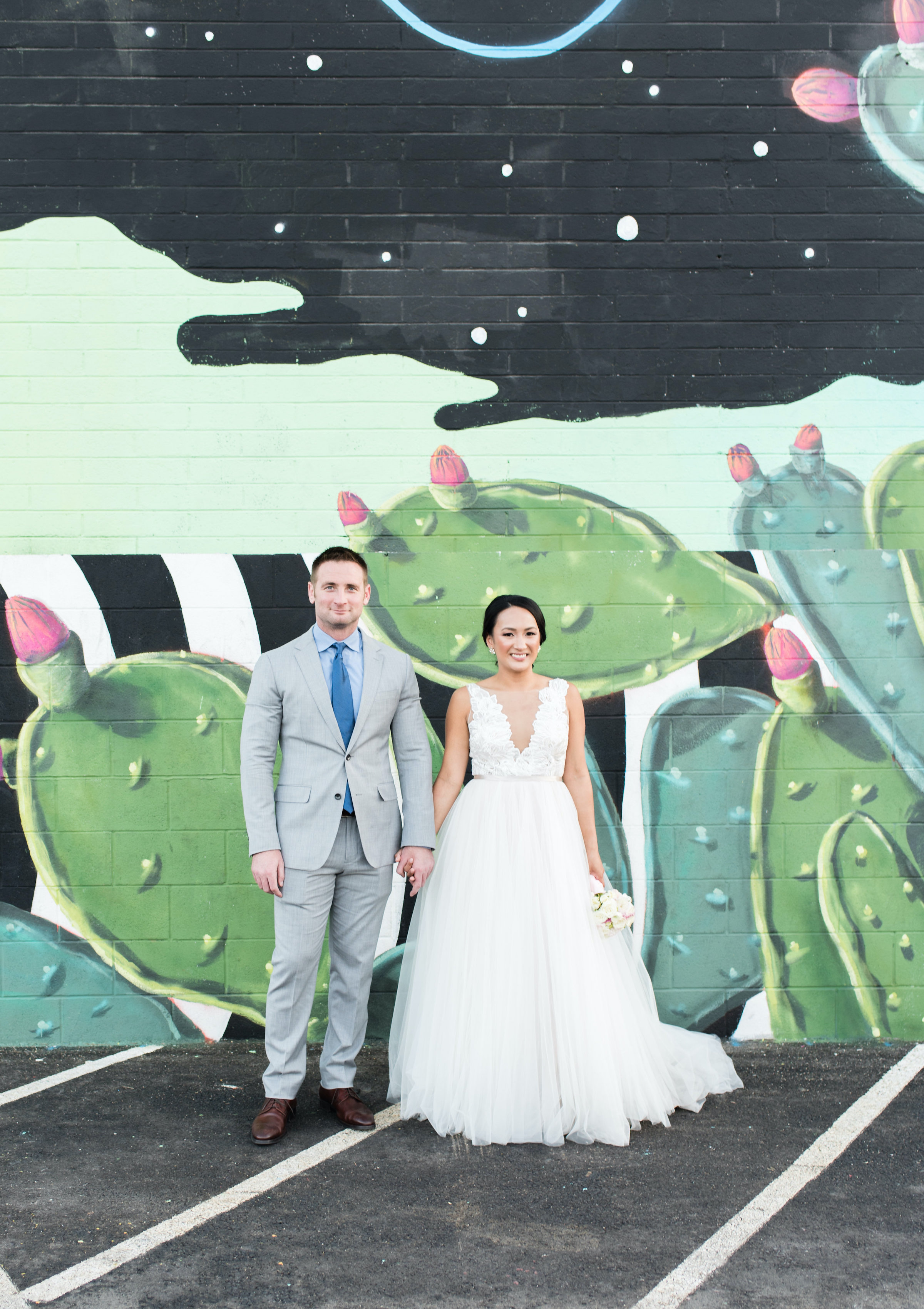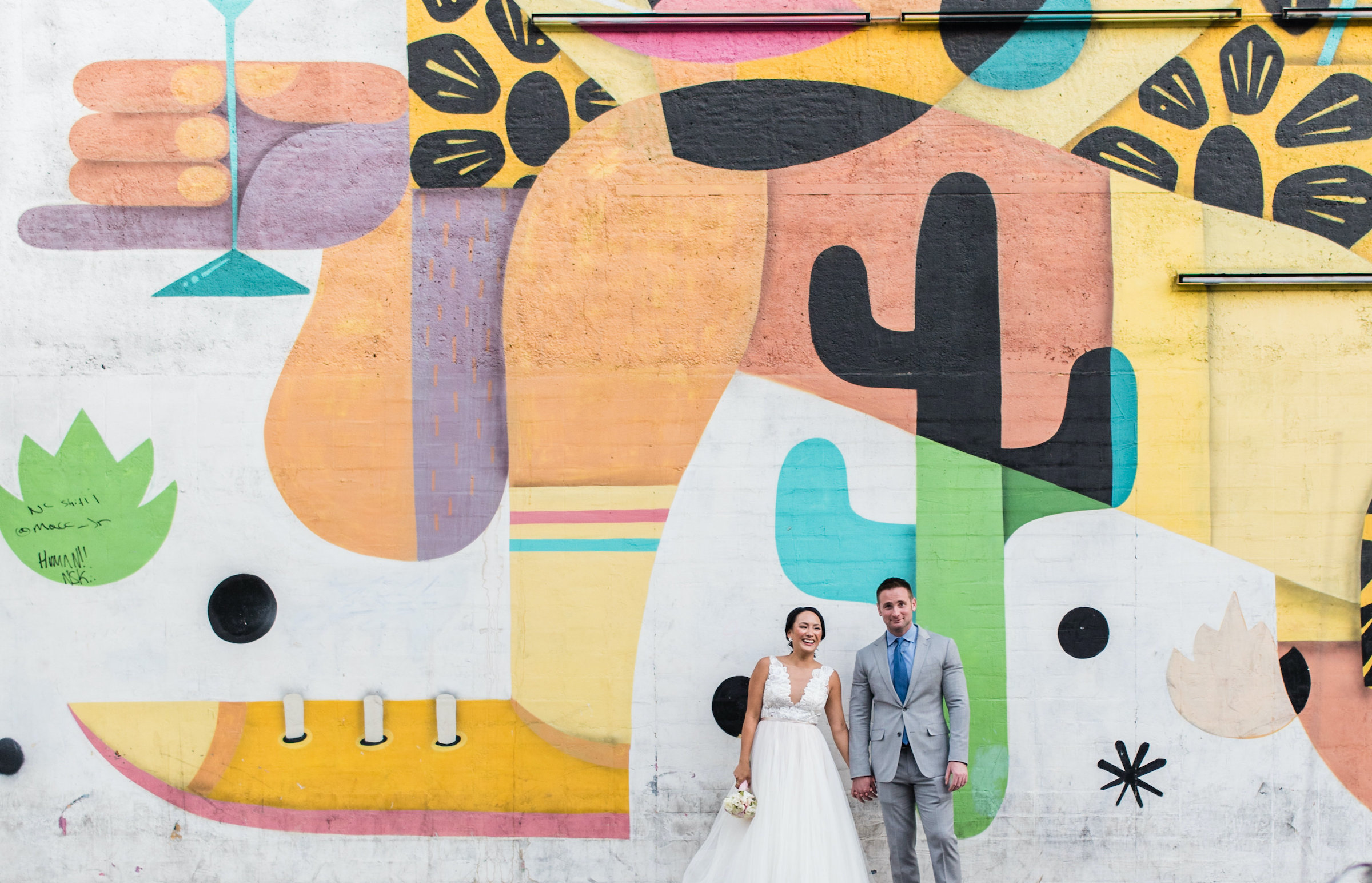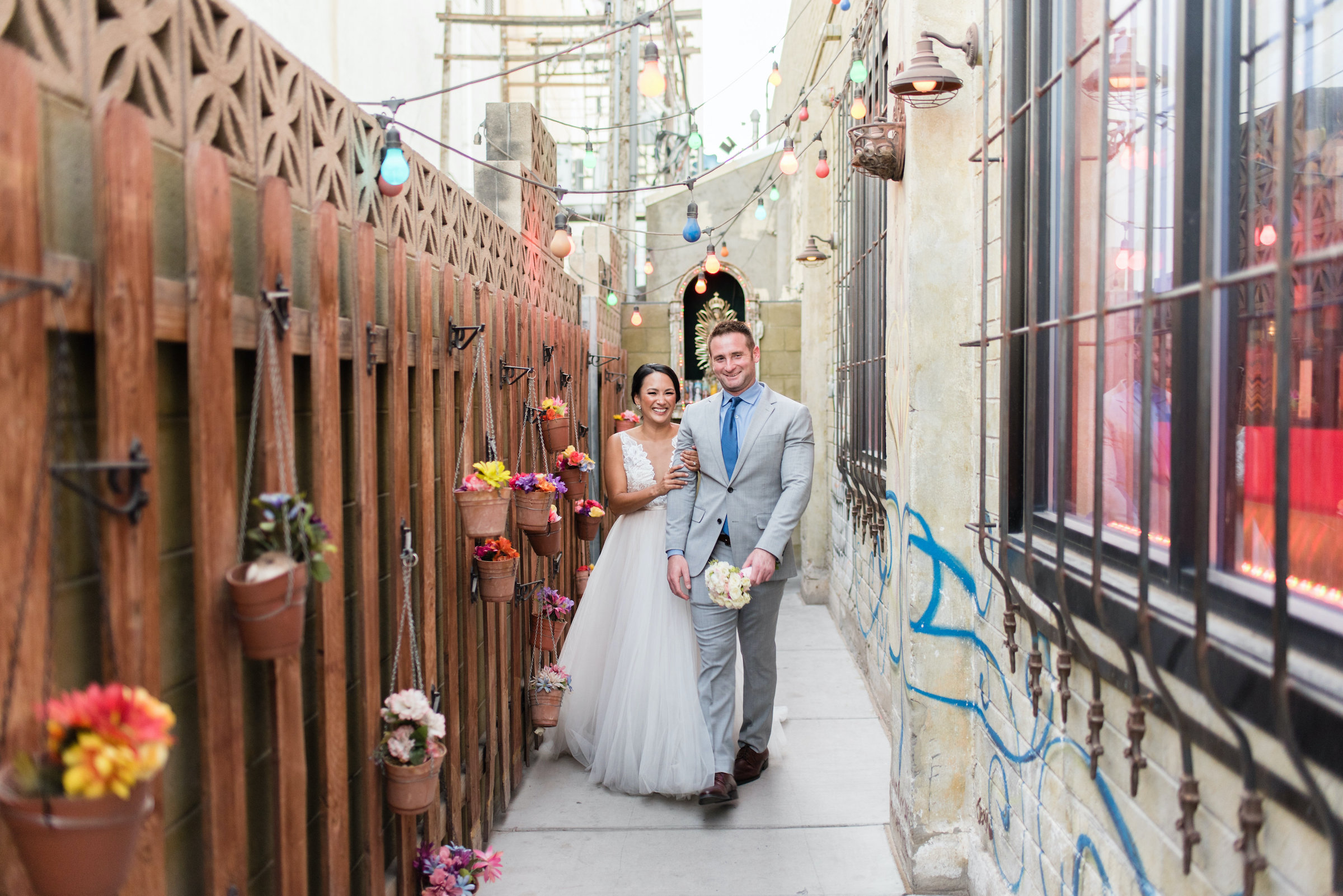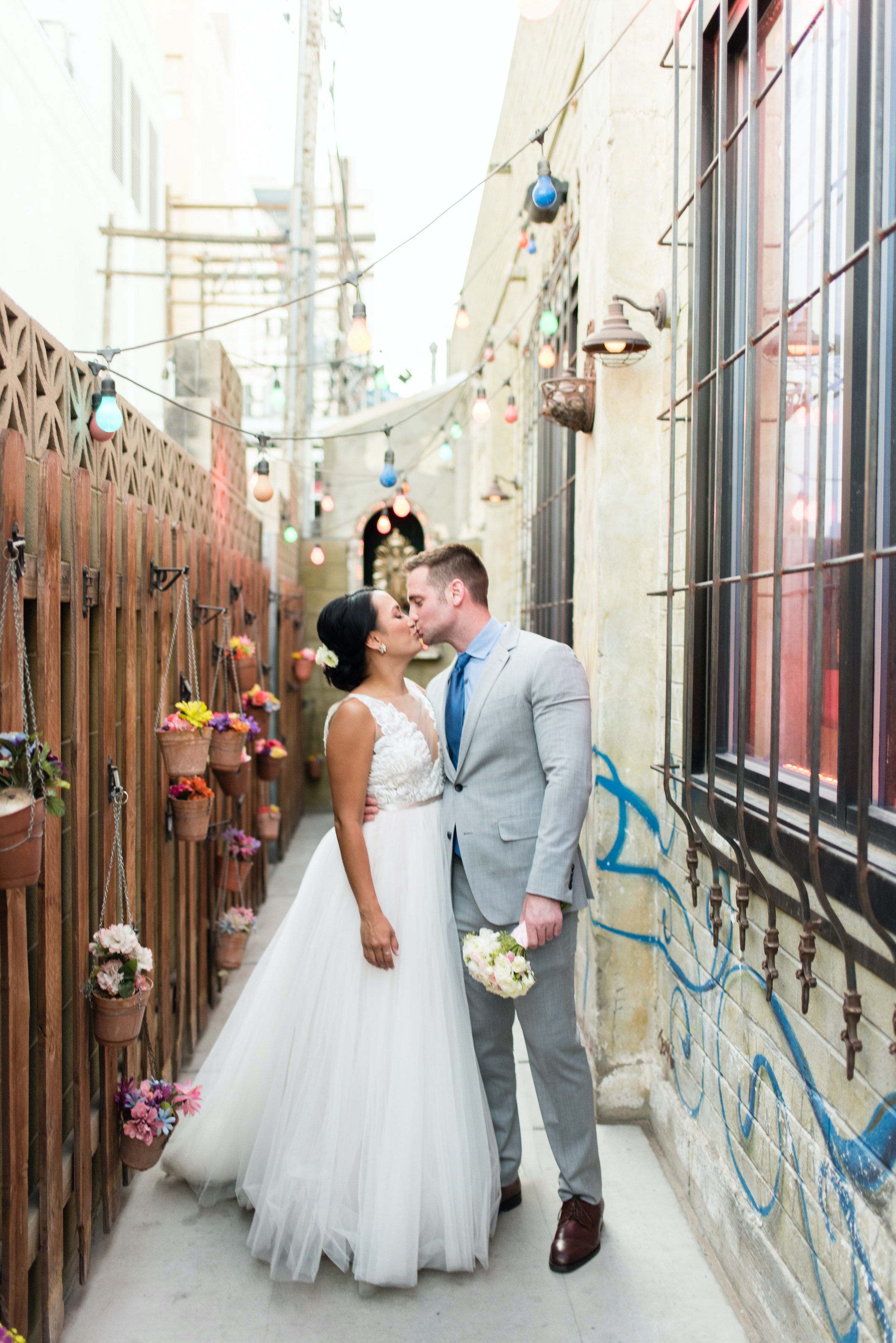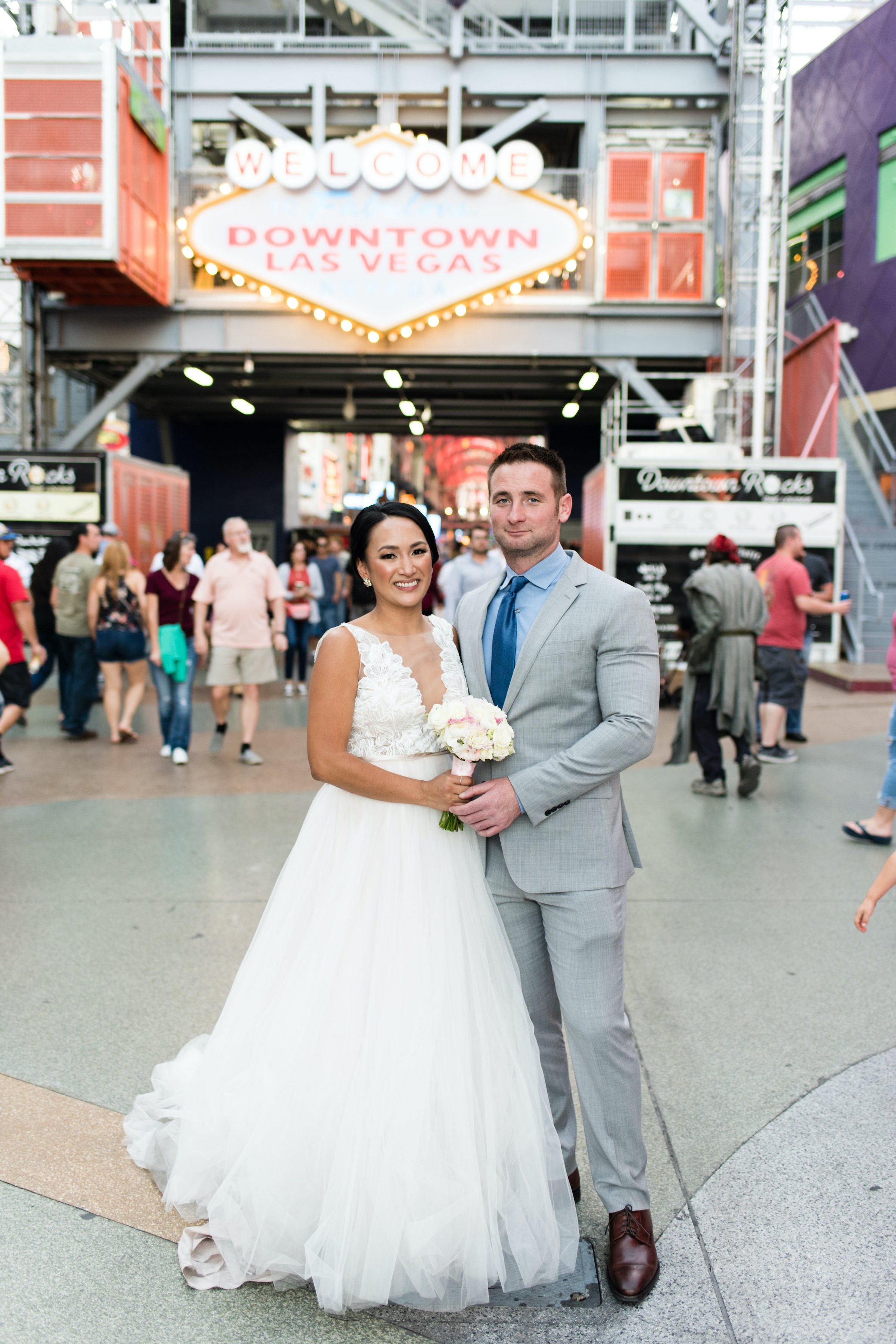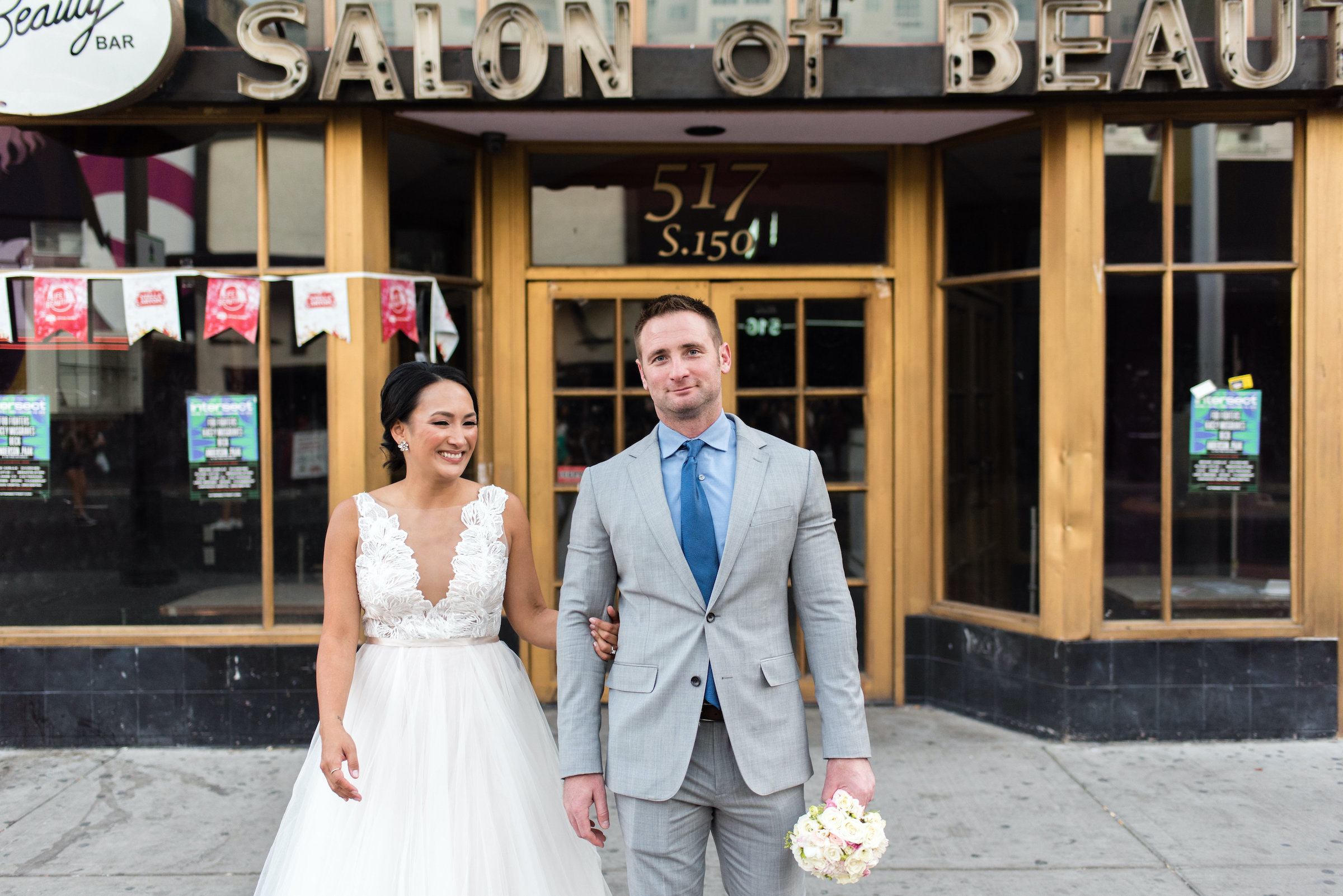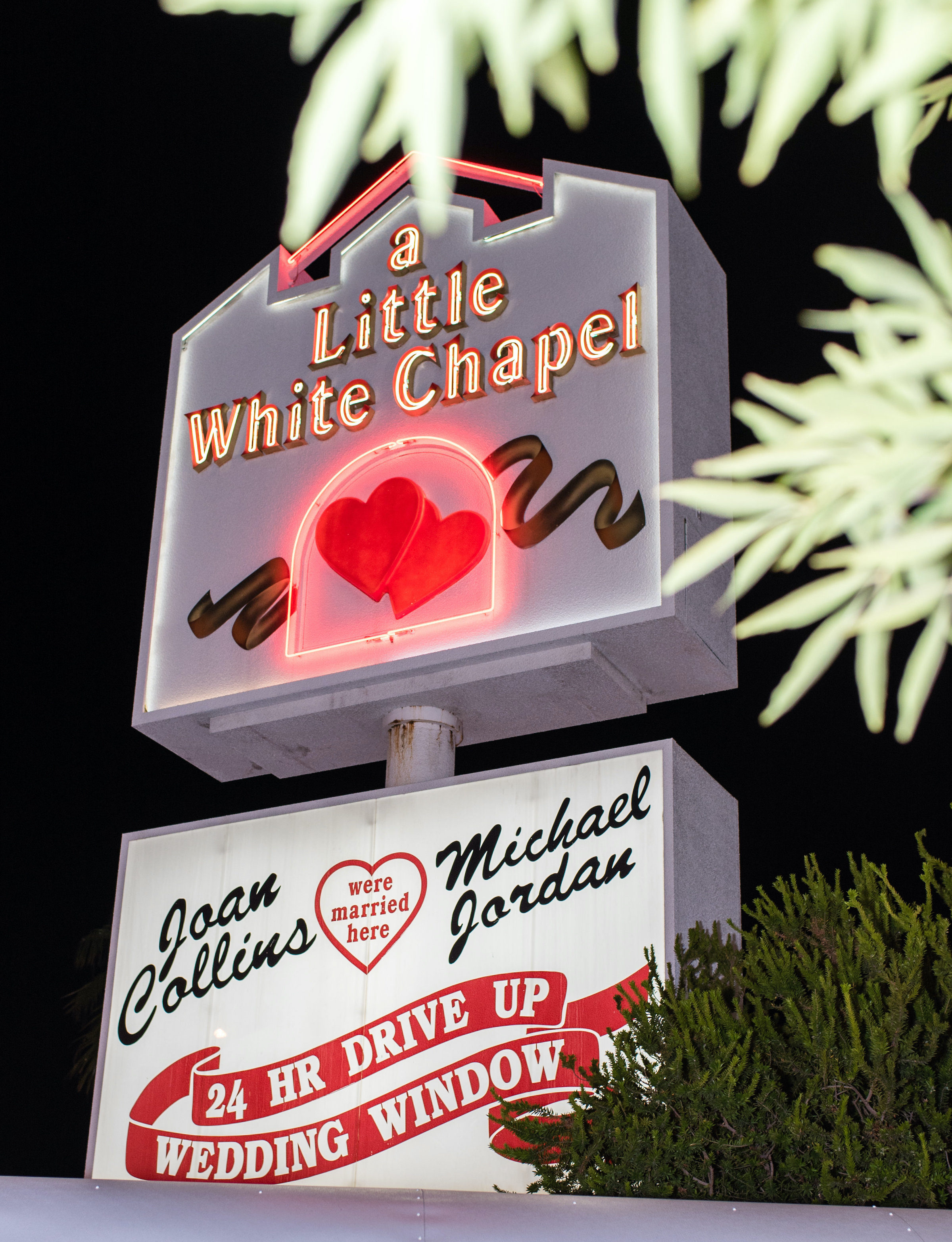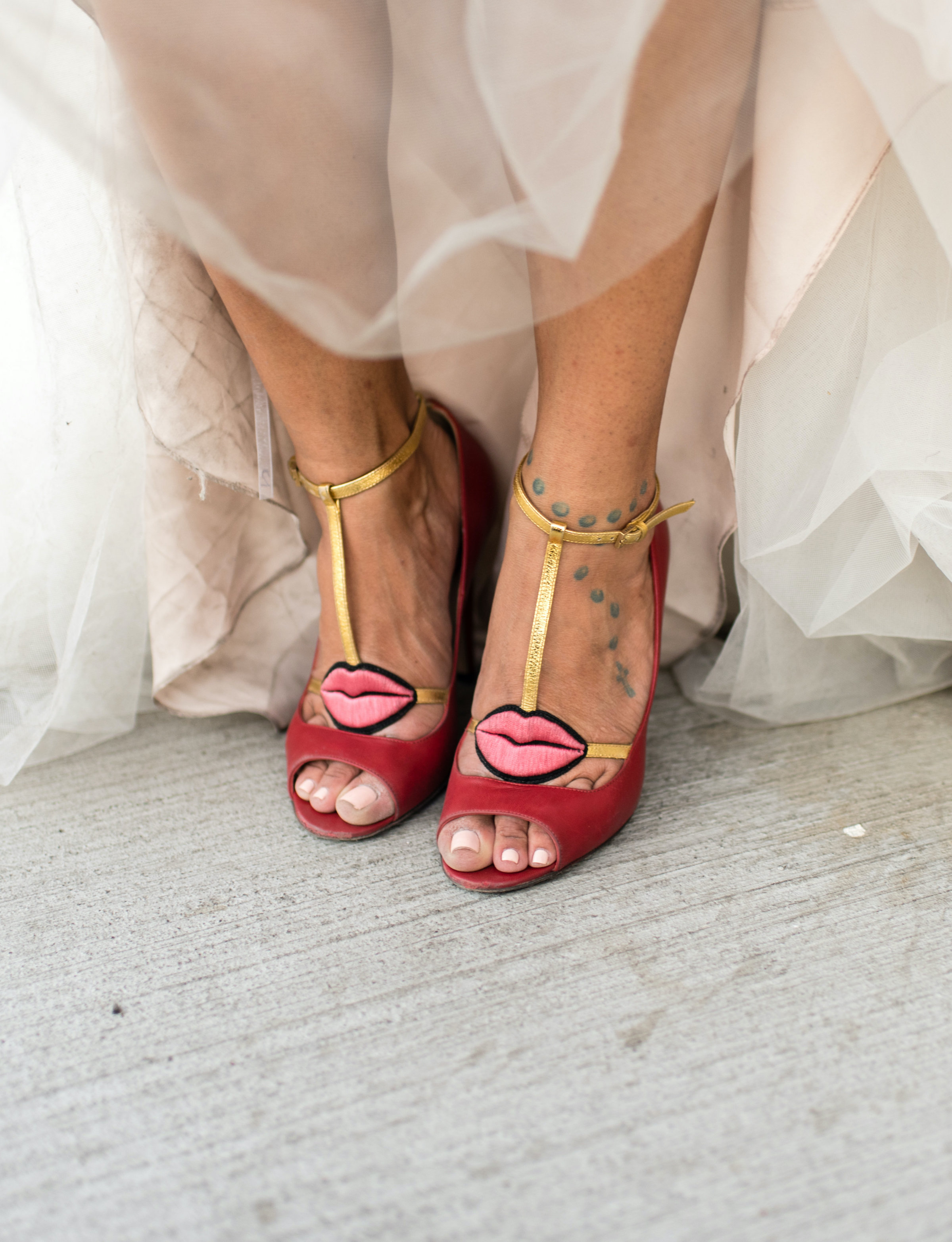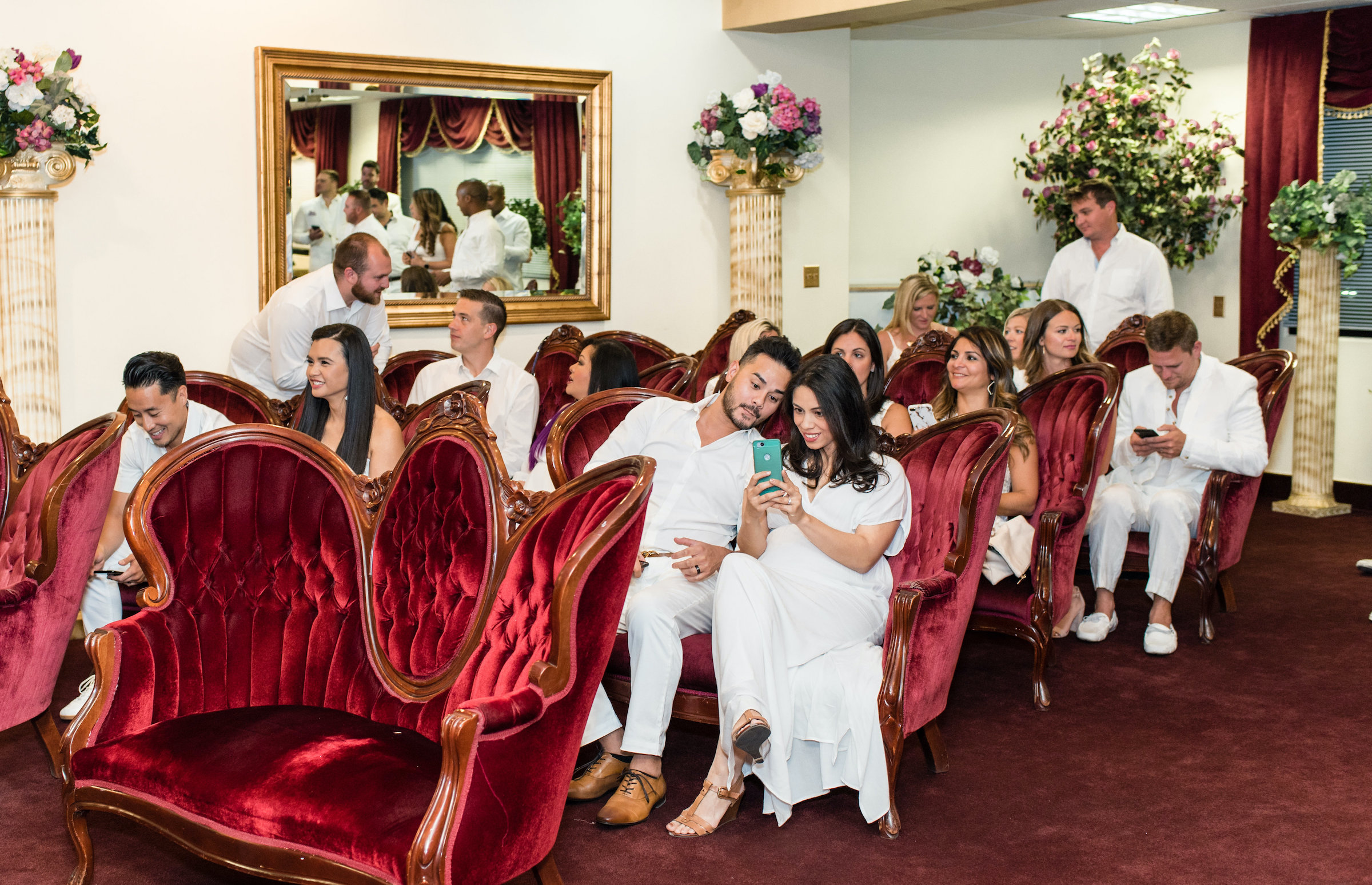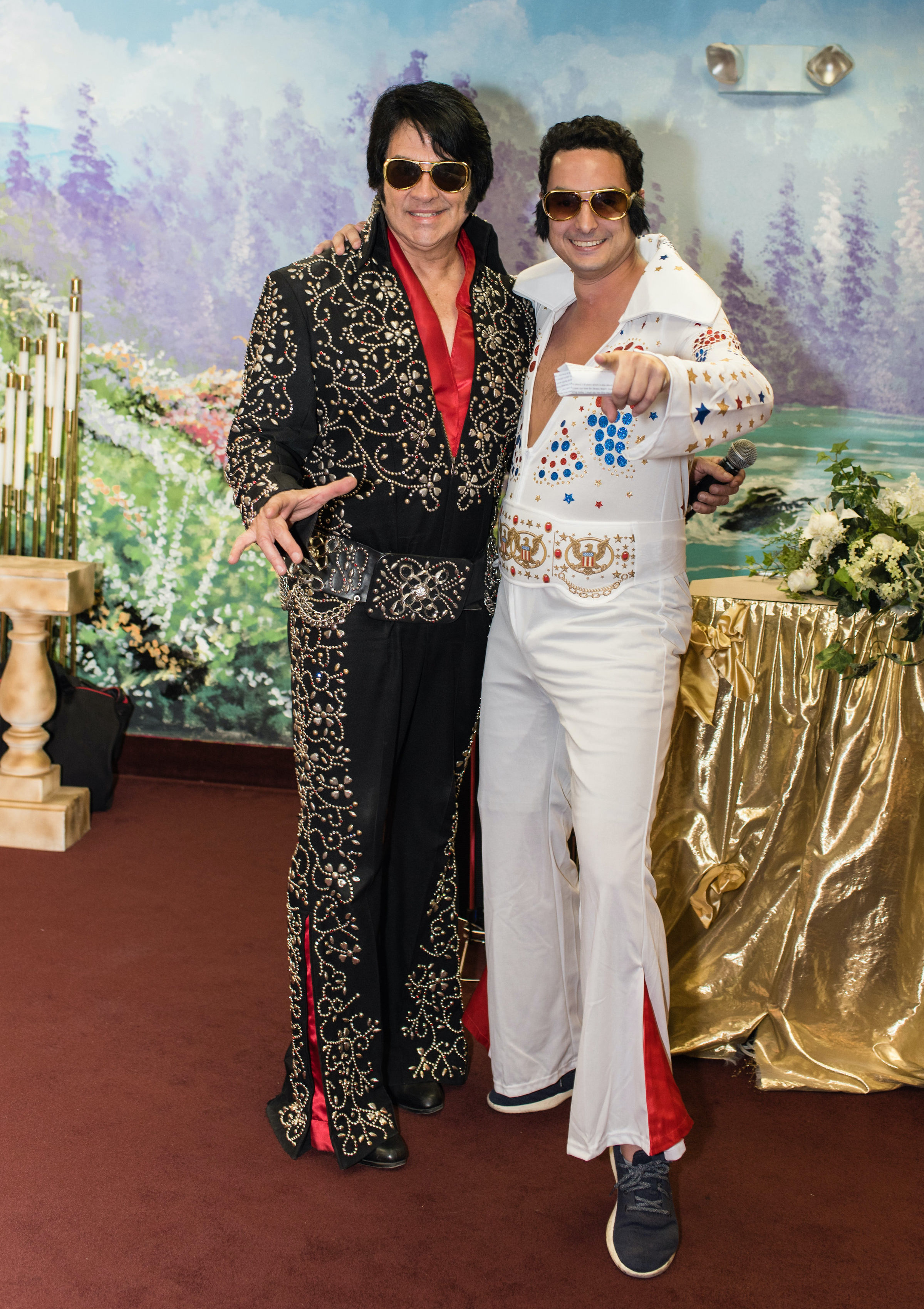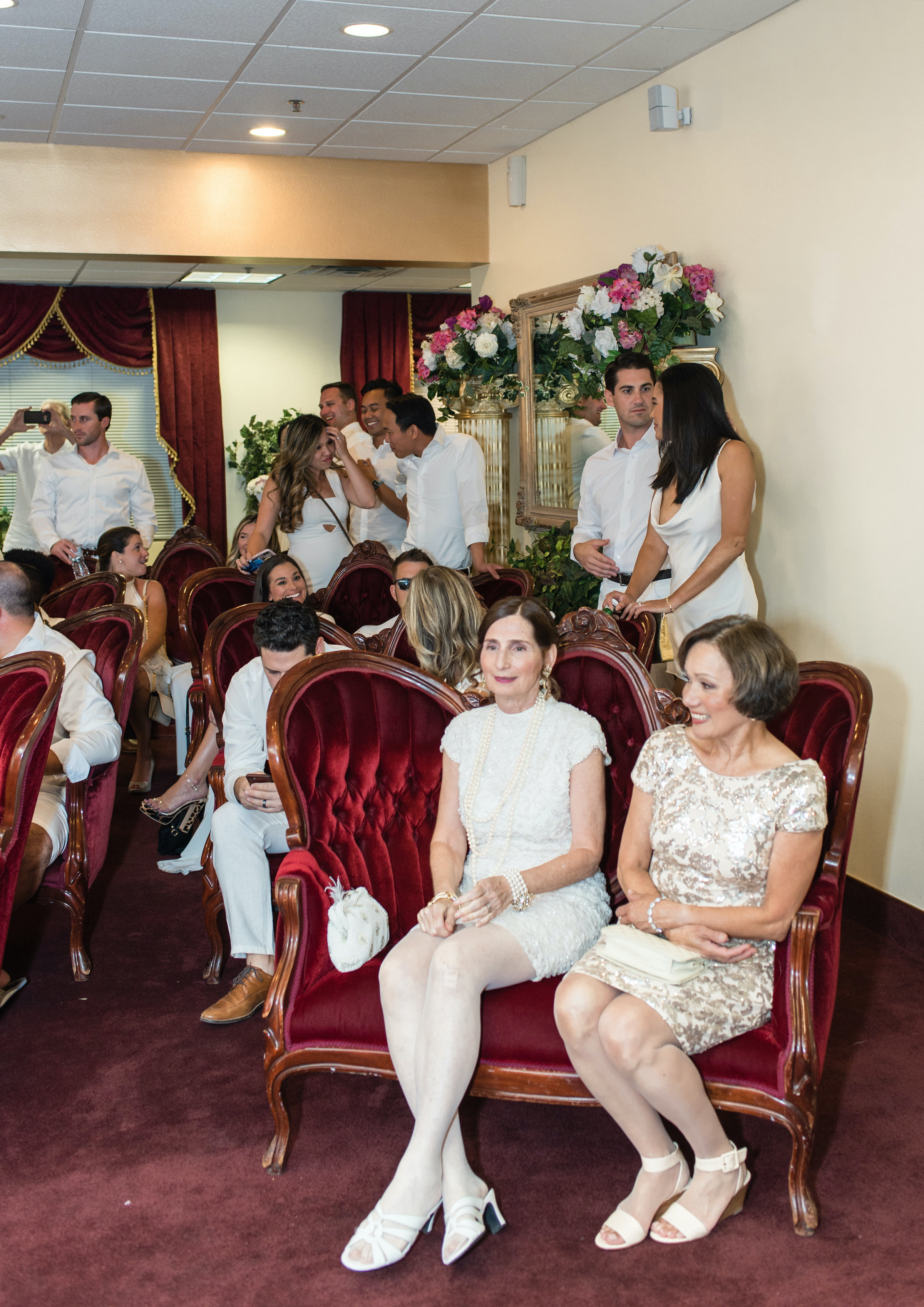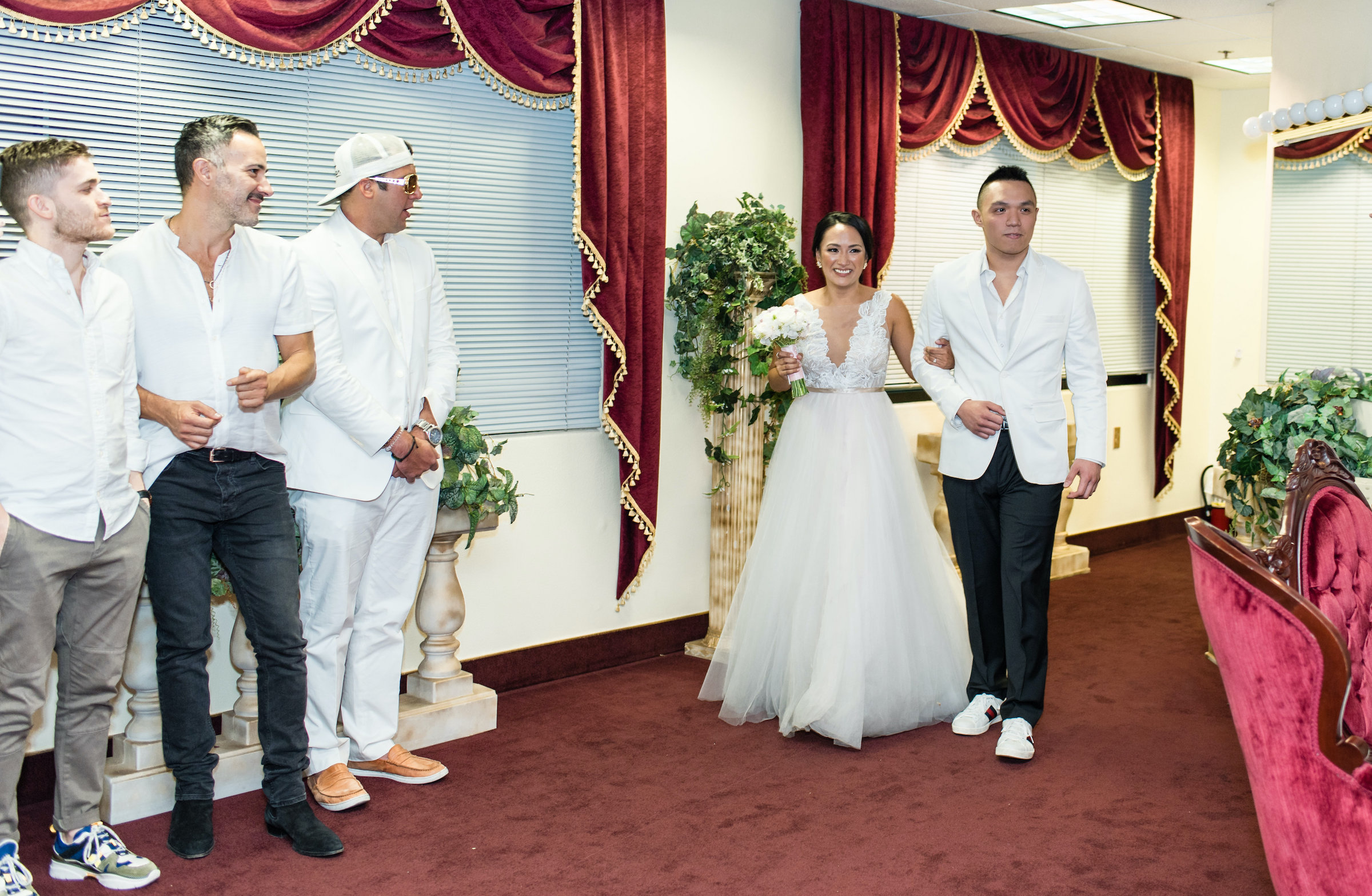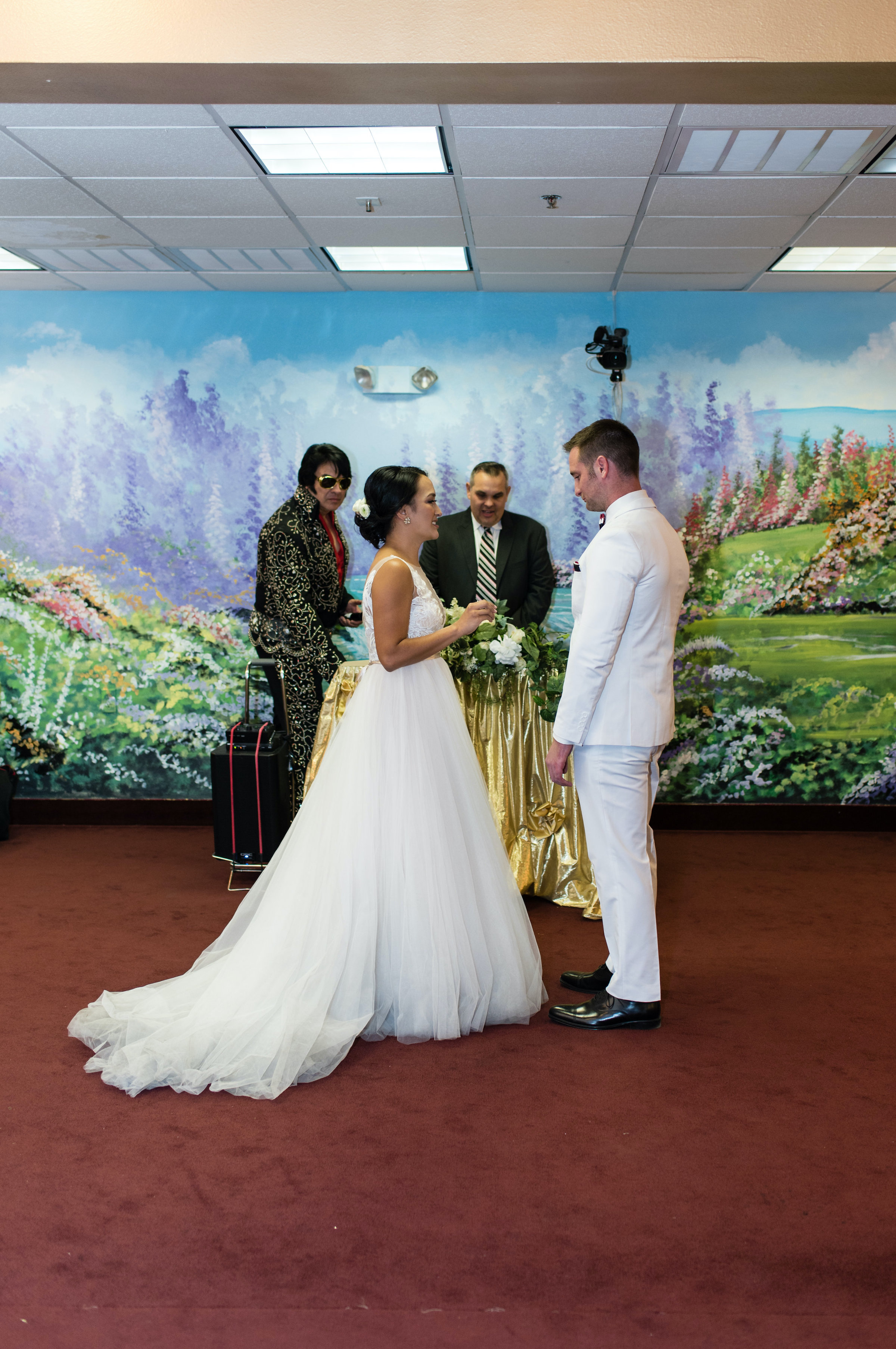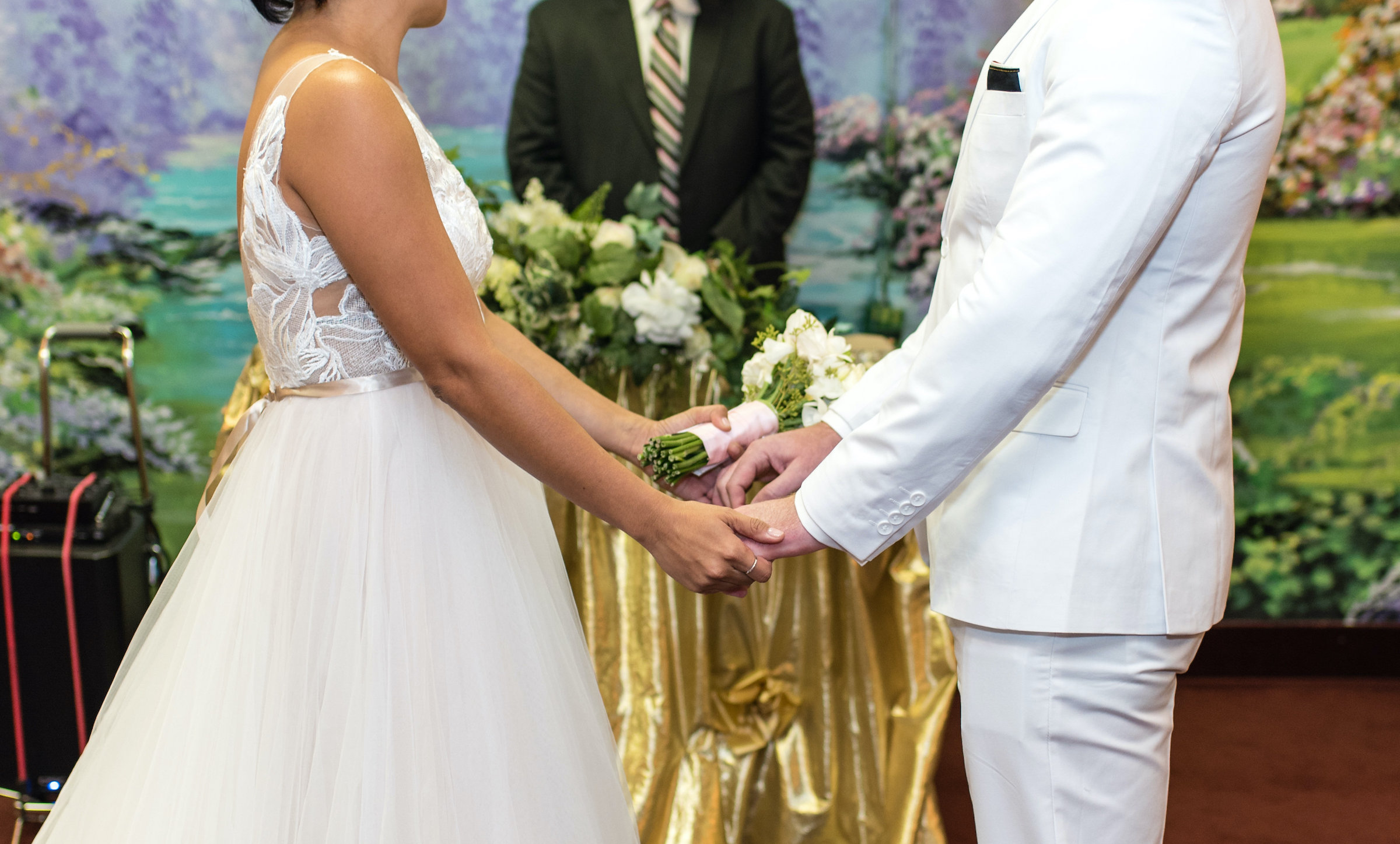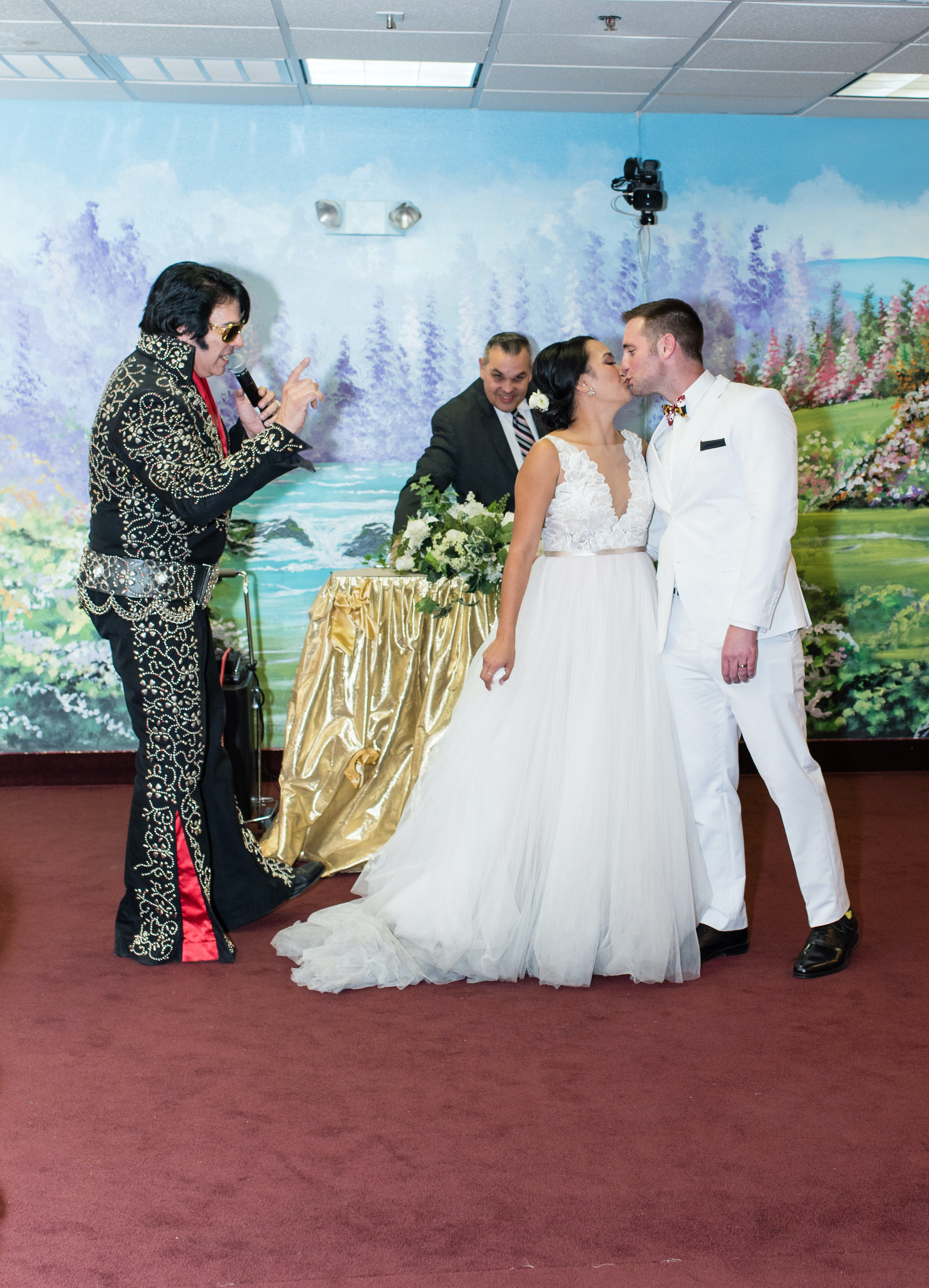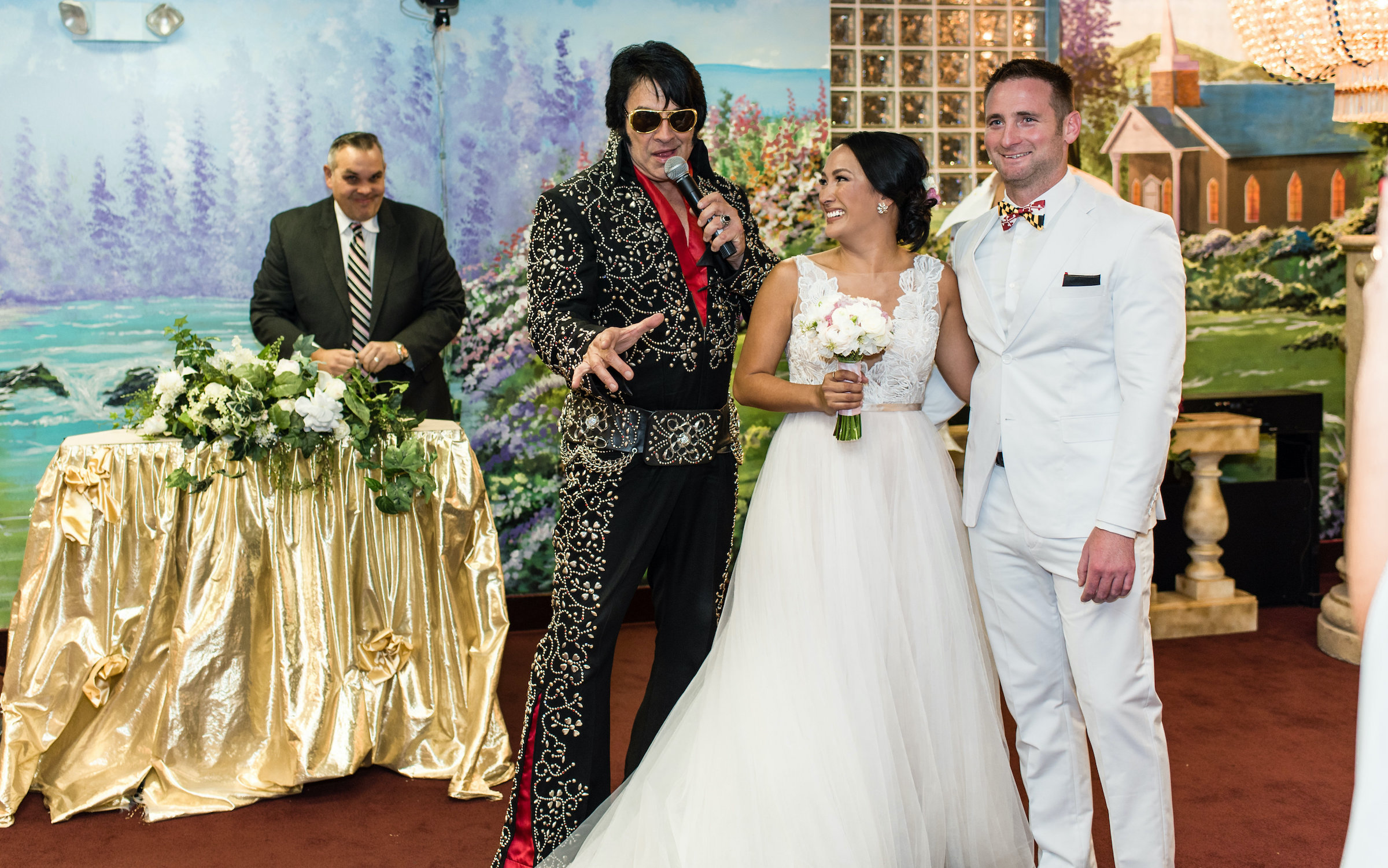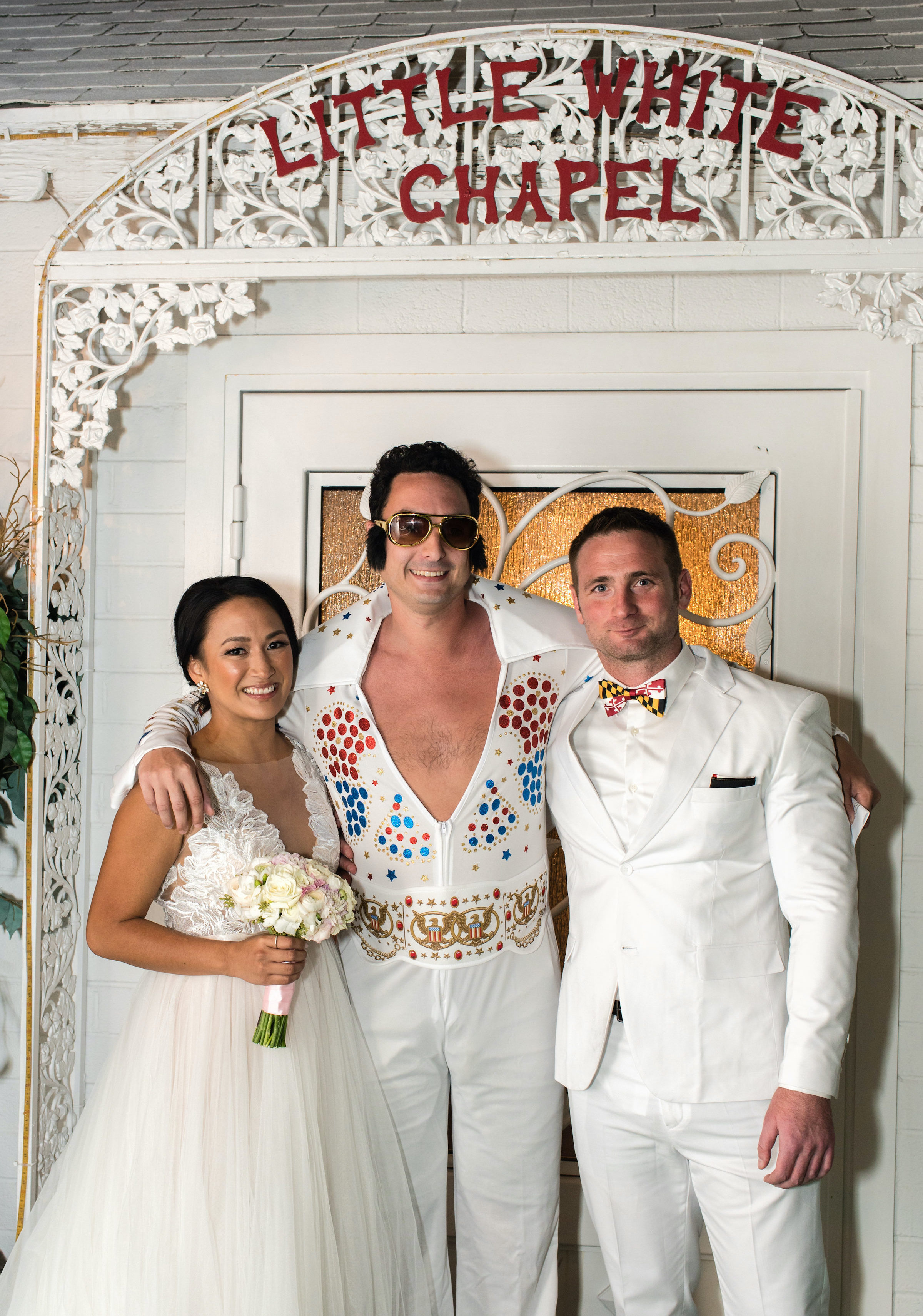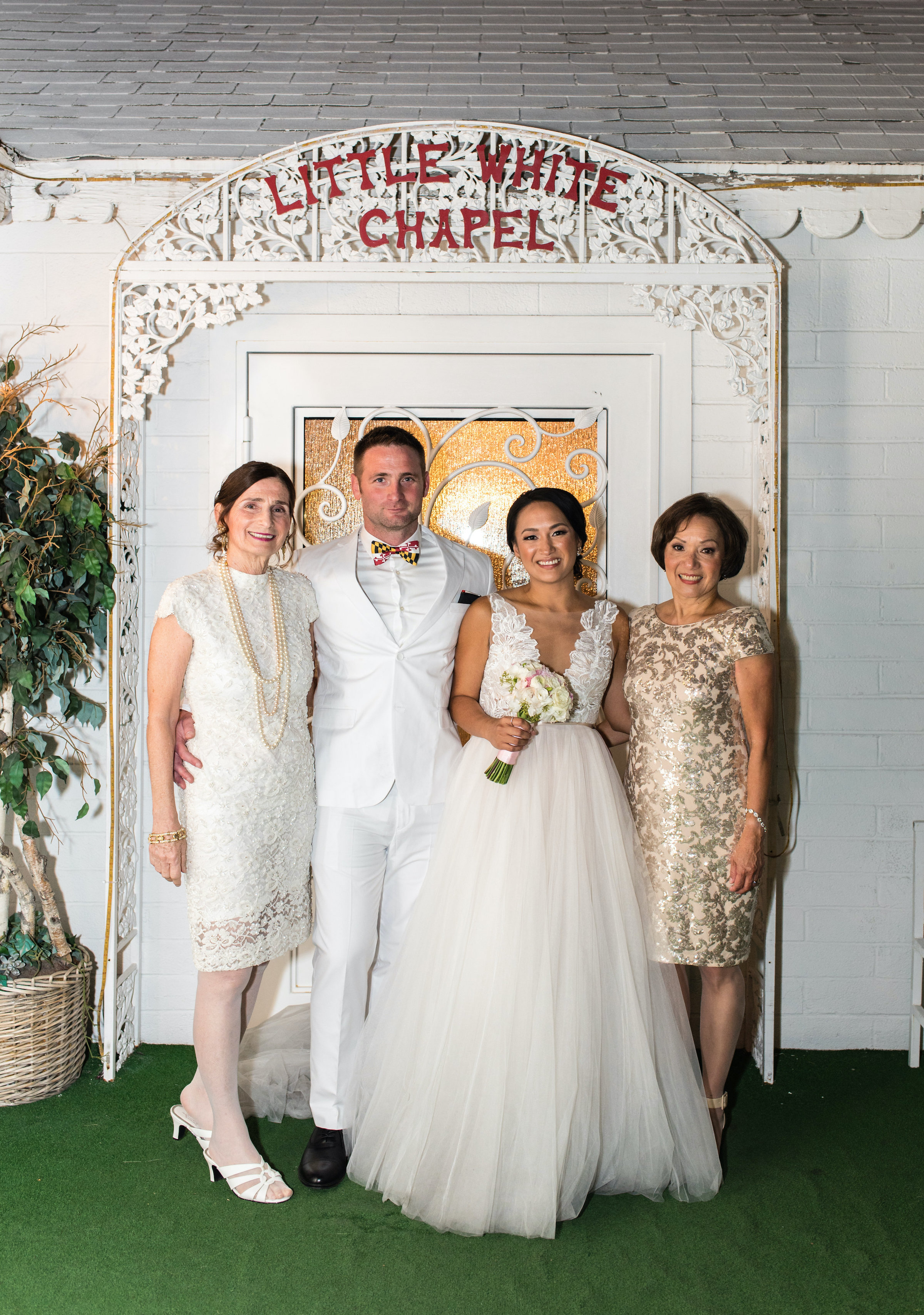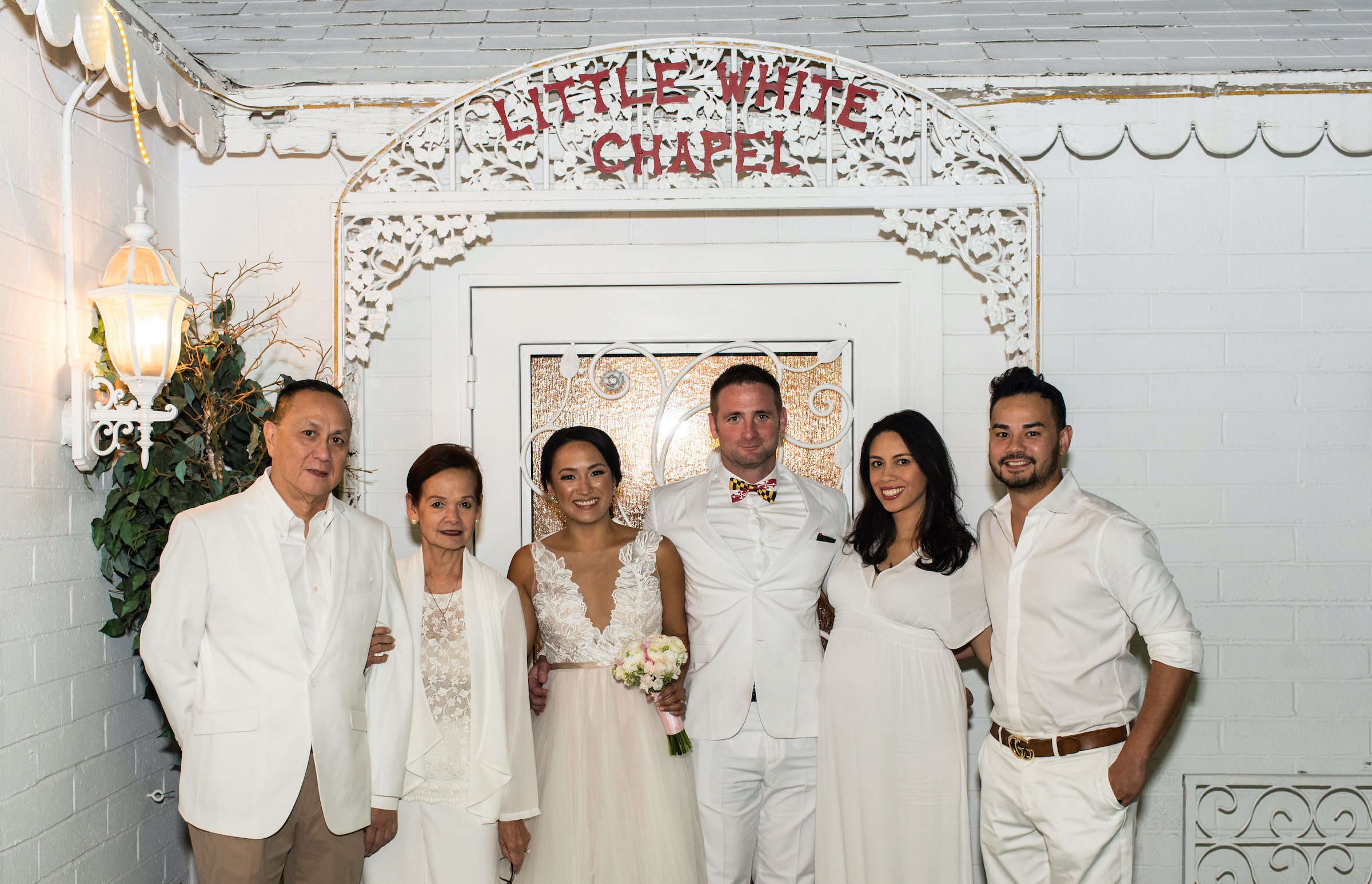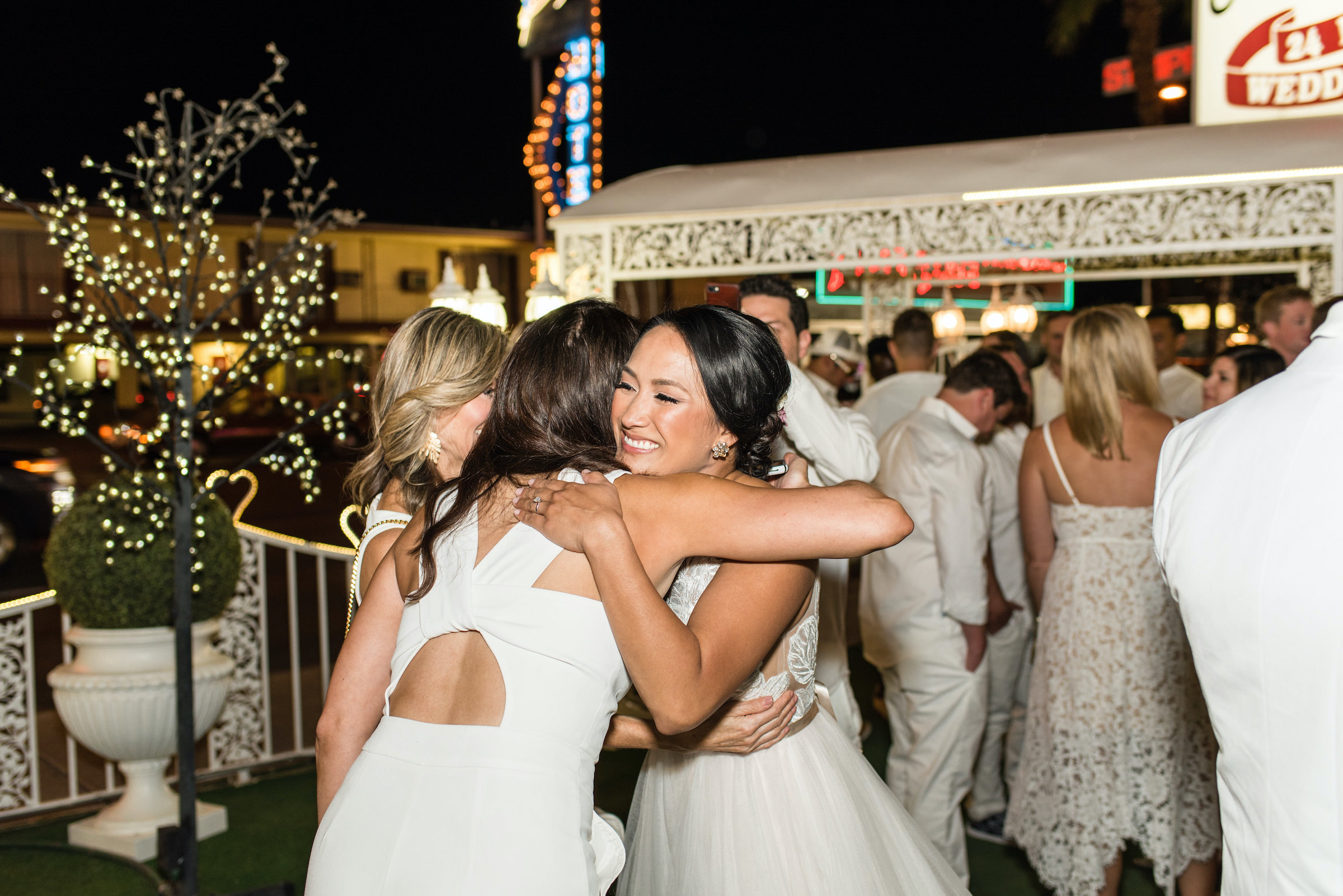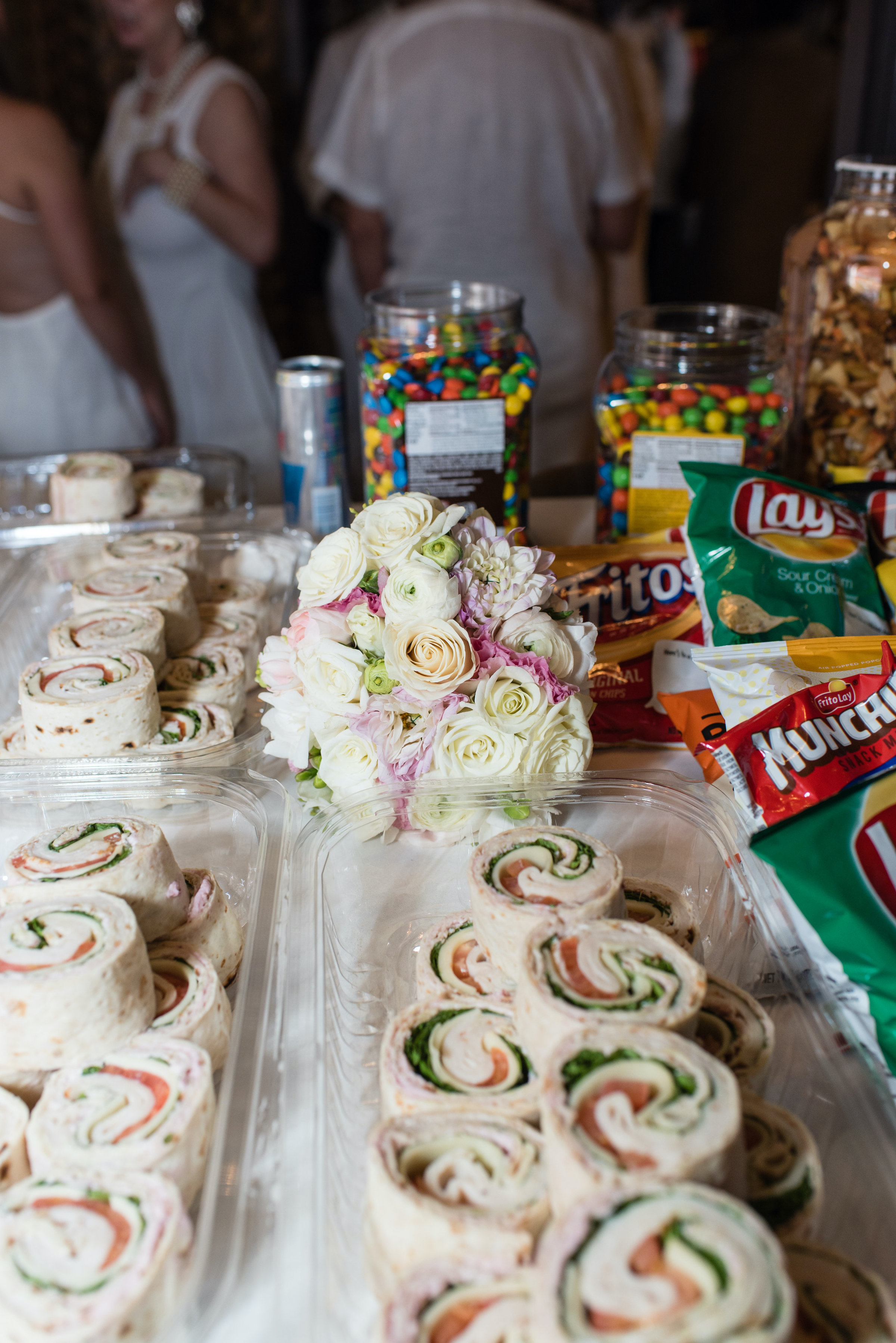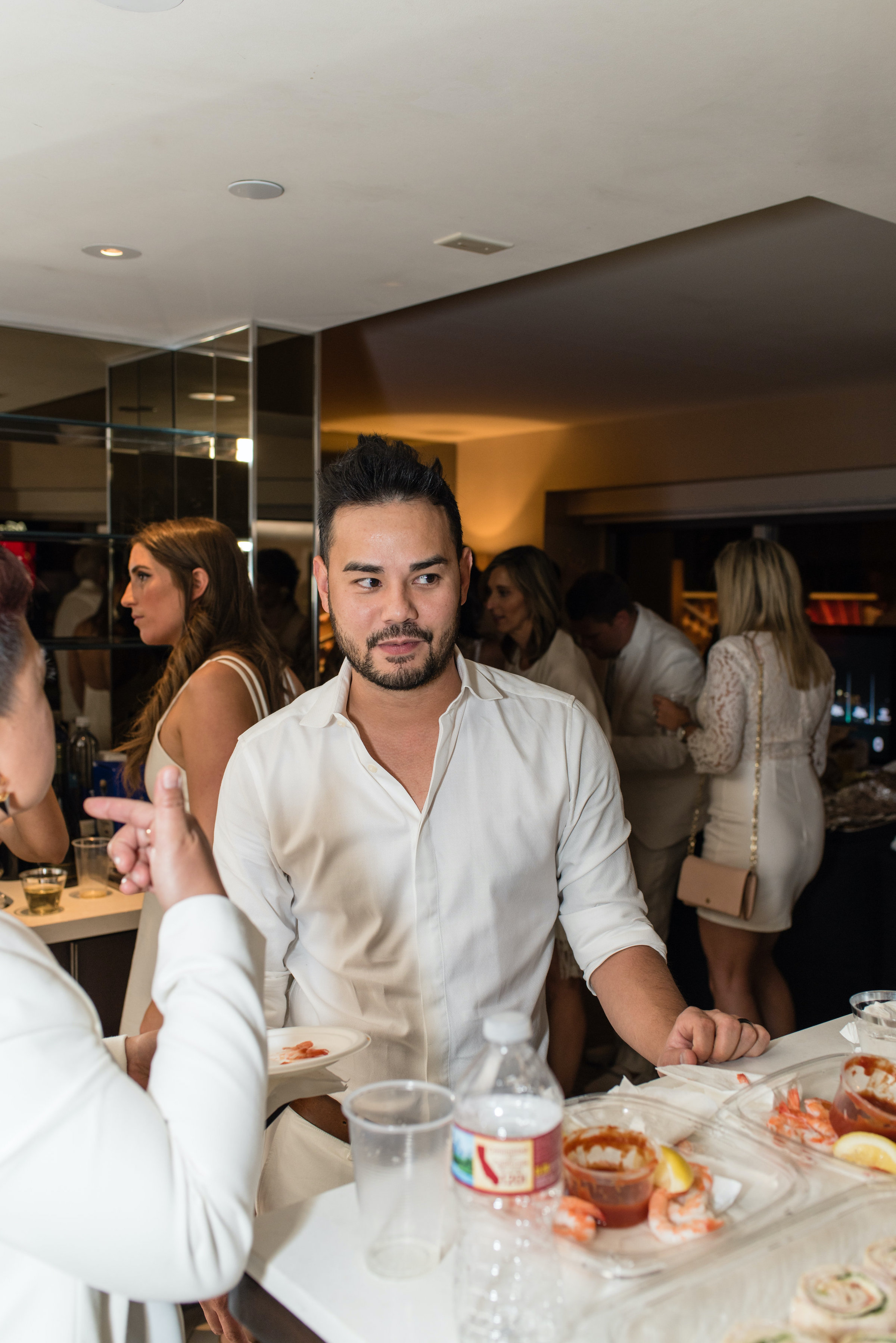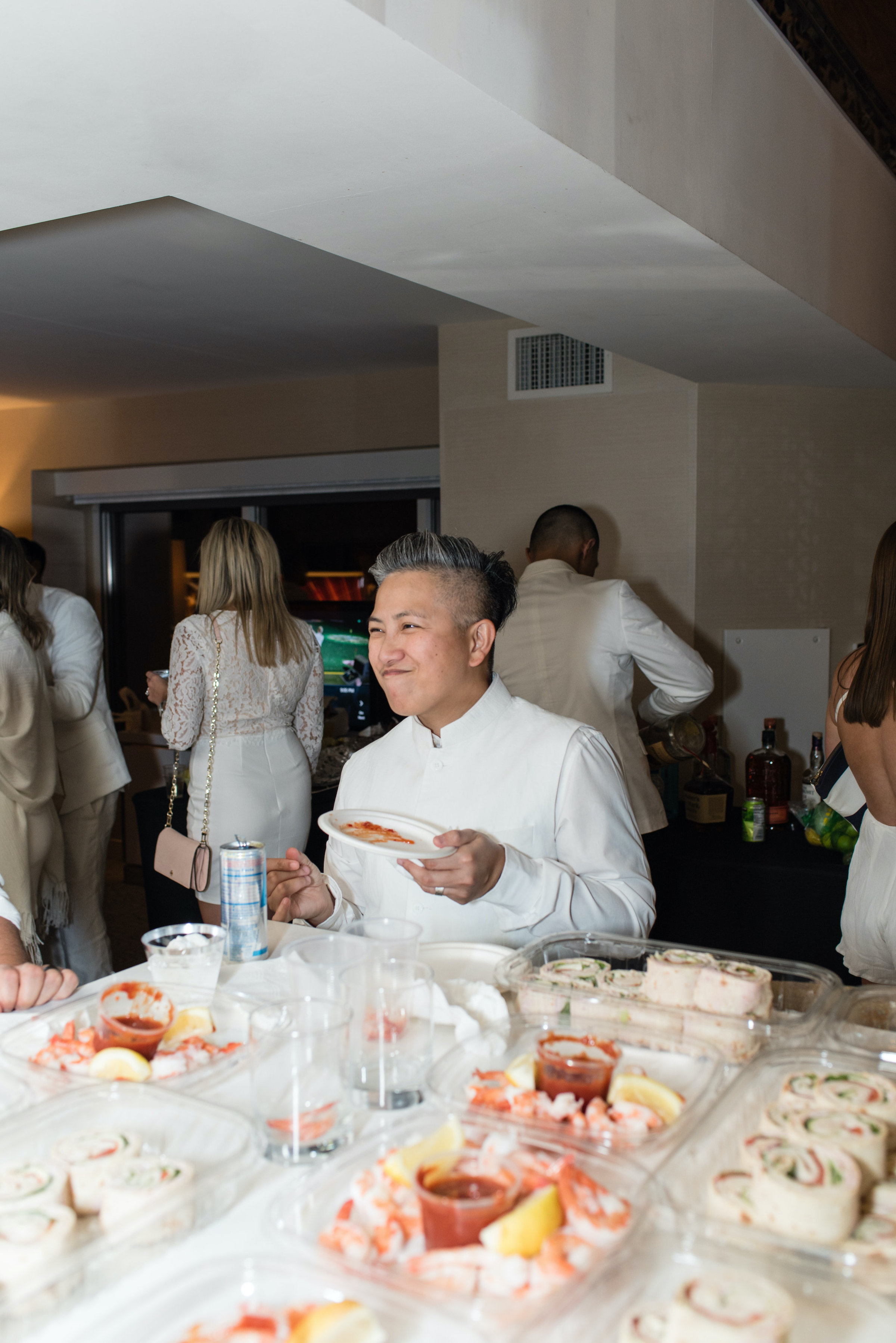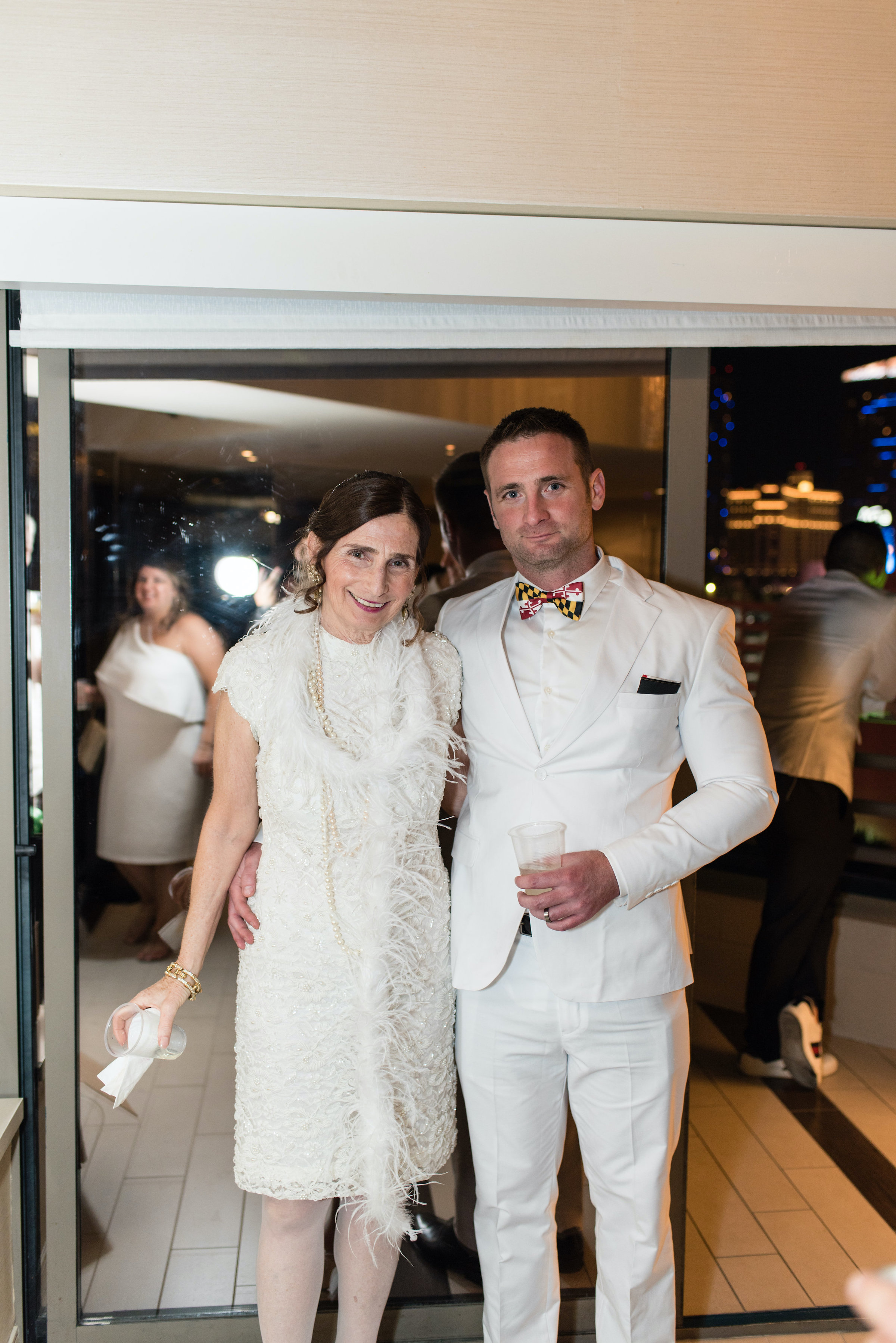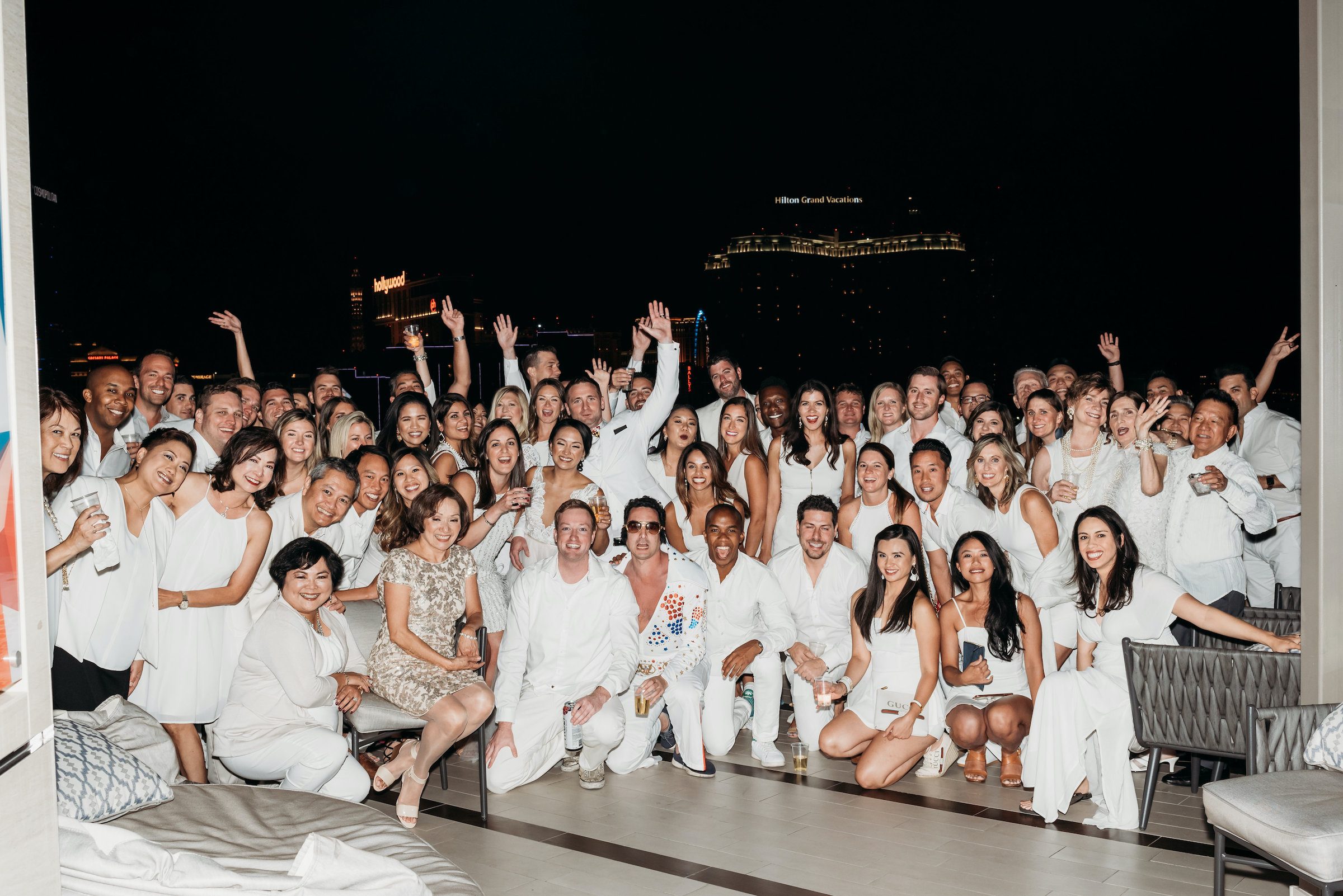 How did you meet?
We met at a pool party in Dewey Beach, DE… we met through mutual friends and we might have each went on dates with each other's friends in the past (glad to say those dates didn't work out.)
What is your proposal story?
After 6+ years of dating and me nagging, Josh took Friday off knowing I was off from work and asked if I wanted to hit up our fave spots for drinks, food, and have a mini adventure around our city (Washington DC). After hitting up our fave go-to spots, we decided to check out the White House Christmas tree but someone decided to climb it so they closed it off to the public. Josh then suggested to walk to the WWII memorial (my favorite memorial) as we walked over, I mentioned how it was the spot I almost said I love you to him but chickened out. We have been there hundreds of times of course, and I had to take pictures for my IG stories. He then asked me if we should take one more picture of the two us before we headed back home, and when I reached for my work phone (the camera is better) he bent down on one knee and proposed… I was still looking for my work phone and didn't realize he was proposing until he said, "I can wait another 6 years if I have to." I must have blacked out after that because everything else was a blur and I was shaking and just hugged and kissed him. We called our moms, and my mom asked me if I was sure Josh actually proposed! (I was becoming the family joke because Josh took forever to propose.)
Tell us a little a bit about your wedding.
We decided to do an all white party since we wanted to have fun with it especially since we'll be in Vegas. We didn't want anything too traditional and wanted our friends to have fun with dressing up. Other than that, I didn't really have a vision or anything but throwing a fun and laid back party in Vegas that wouldn't break the bank. For my flowers – I did want it to be light and simple. Peonies weren't in season so the florist worked with me (over the phone) and emailed me other options.
Do you have any advice for couples planning their wedding now?
Don't stress, don't fight, and don't go into debt throwing a wedding. If you don't have anyone else paying for it, remember this is about the two of you and no one else!
Credits
All of the wedding pros who made it happen: