If you're looking for a truly out-of-this-world wedding experience, then a celestial elopement in Sedona is the perfect choice. With its stunning red rock landscapes and ample opportunities for stargazing, Sedona is a truly romantic setting. Whether you want to elope on a mountaintop or in one of Sedona's many magical canyons, your ceremony will be an unforgettable experience. So if you're dreaming of a unique and unforgettable wedding, consider a celestial elopement in Sedona.
This styled elopement shoot is to inspire couples who want something completely nontraditional and scenic. The celestial theme came together with a couple wearing black attire, the bride wearing a black dress with gold sparkles (like stars) and a gold moon crown. They used handmade vow books with moon and stars on them as well. The entire photoshoot was taken on a 4×4 road outside of Sedona, Arizona.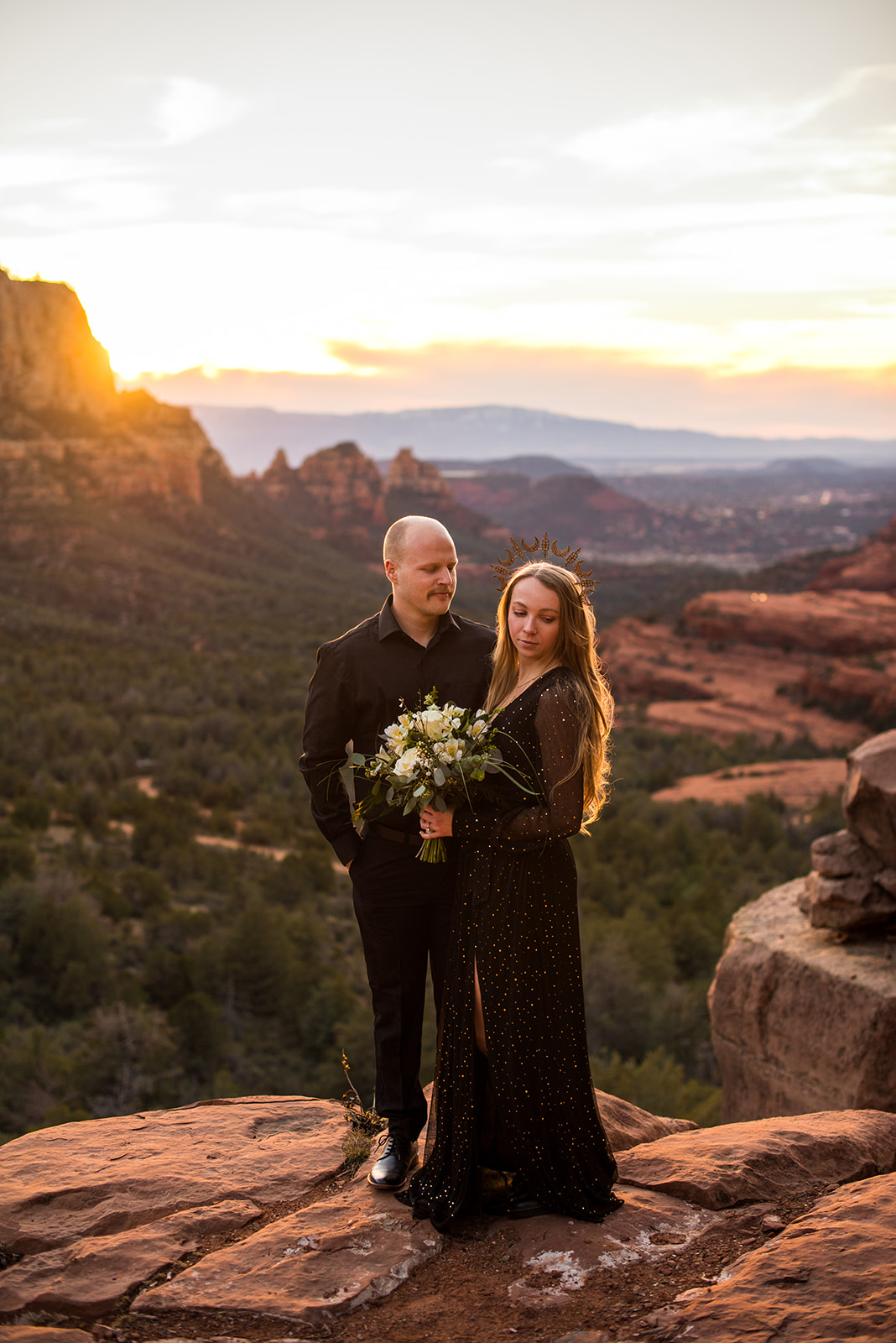 What was your design inspiration?
I wanted a darker, romantic vibe and loved the idea of doing dark attire to represent the night, with other accents coming together to feature the moon and stars, like the vow books, moon crown, and sparkled dress.
Describe your flowers.
Large white blooms like a full moon.
Please describe any DIY, handmade or personal details.
The vow books are handmade by the photographer, with acrylic on painted canvas paper.
Post contains affiliate links
Credits
All of the wedding pros who made it happen: