Tucked along the grassy Utah hiking trails, today's mountainside shoot with Alexandra Amante highlights the beauty of Utah's natural landscape. Tag along with us on an adventurous hike to Lake Mary in Salt Lake City. The elopement-inspired mountain shoot features a floral-embellished bridal hat, hiking backpacks, and the sweetest "just eloped" signs. 
The floral bouquet, designed by Lily Ann Floral Designs, was created with greenery in mind (and even complements the seasonal wildflowers!) With just a touch of swag on the bridal hat, the couple fuse classic details into a subtle boho style.
After hiking in with just their boots, packs, and bouquet, everyone took a break to cool down and relax. It was an effortless day spent exploring trails and setting up a fun sunset picnic. What a romantic date in the mountains!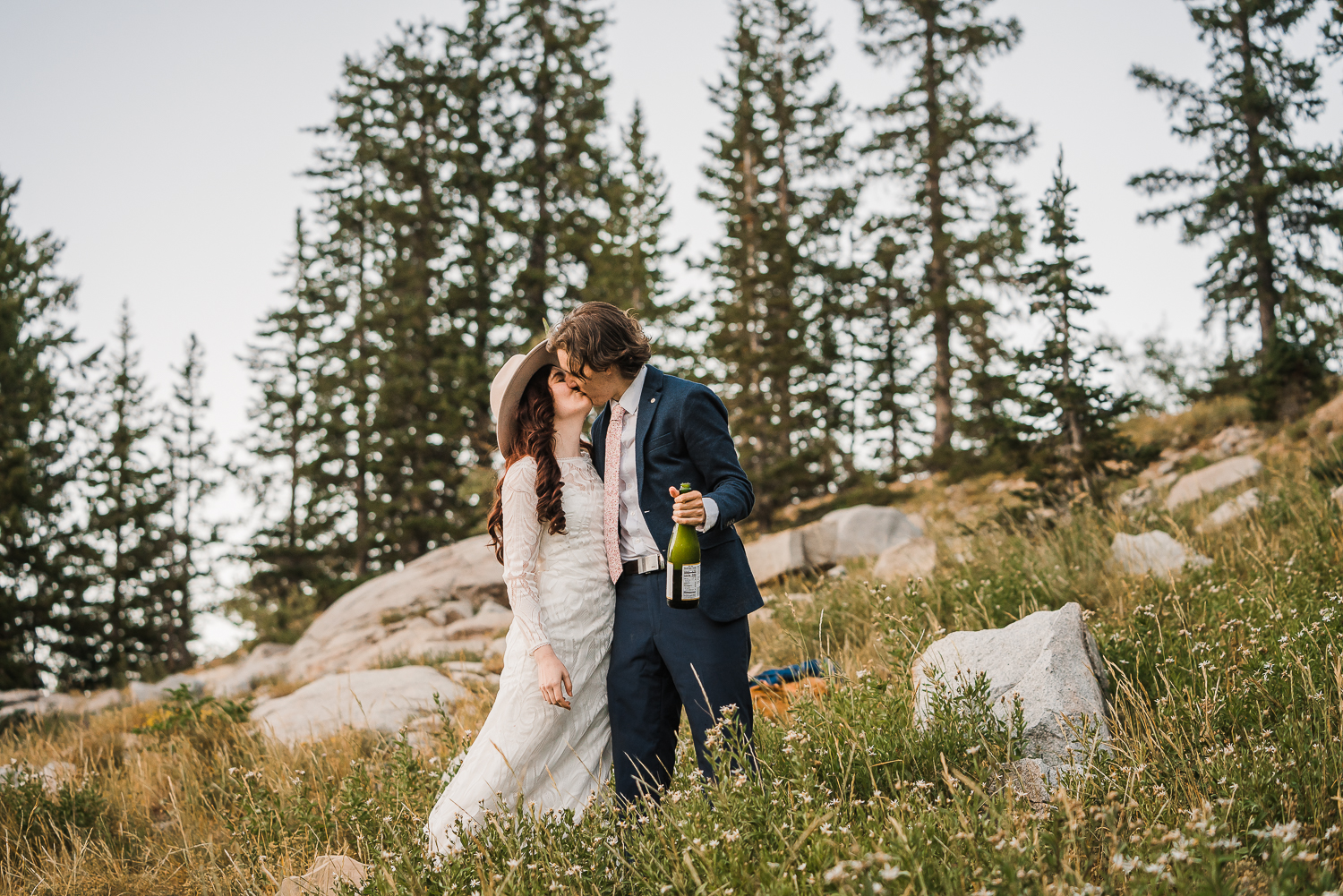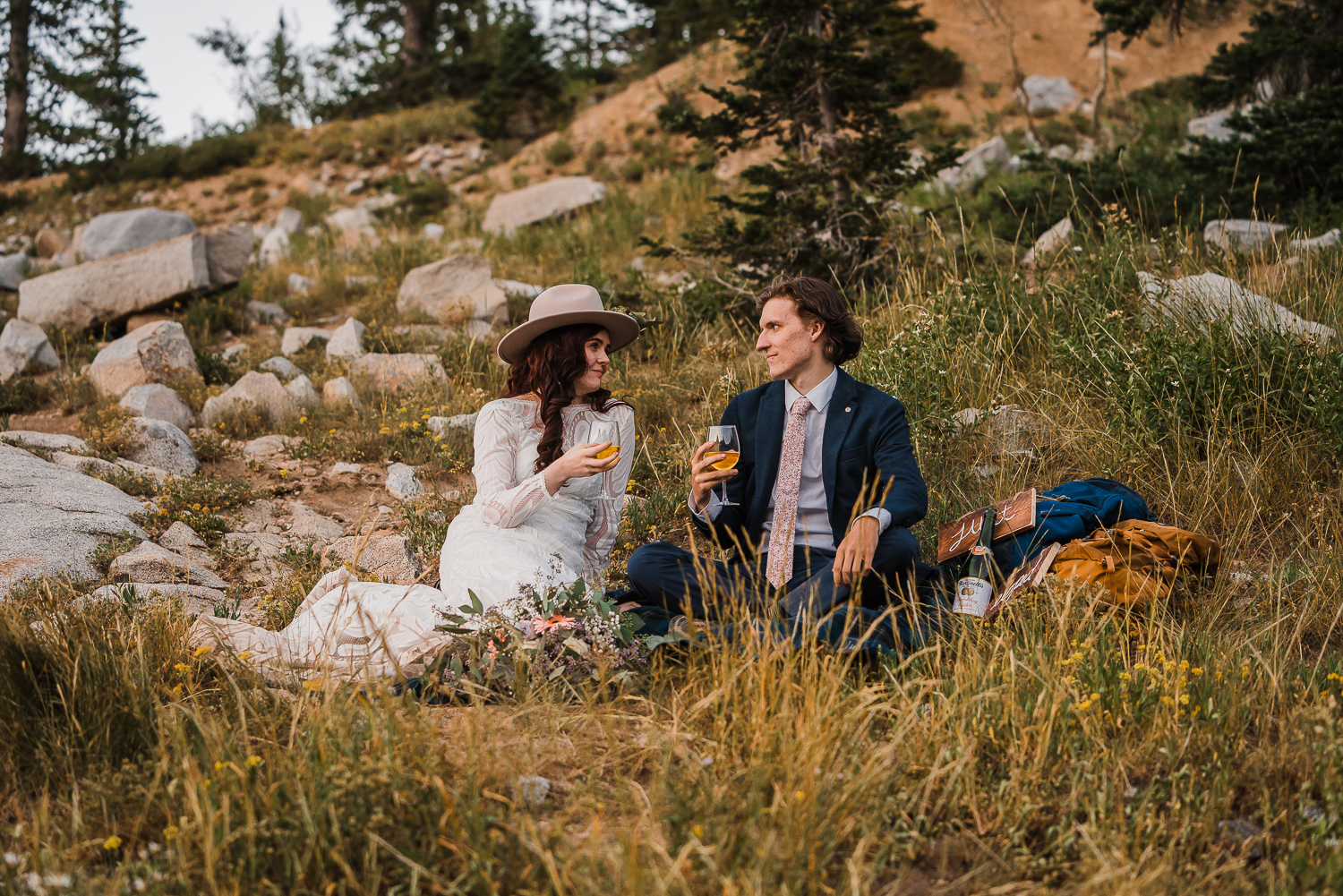 Credits
All of the wedding pros who made it happen: